A SINUOUS EDGE DEFINITION
Iodhlann in Scottish Gaidhlig means an enclosure of planted ground. This word neatly defines this design proposal for the designated site at the Devil's Elbow in Glenshee.

The site sits in a lay-by which is set out in a sweeping curve, functioning as a plateau with impressive views down and along the glen whereby one can gain an appreciation of the isolation of the place.

Currently however, the edges are poorly defined both for vehicles and pedestrians and it does not encourage one to stay and appreciate the vistas and windswept solitude.

The design proposes a defined edge by way of a sinuous and solid bench which also functions as a low retaining wall, providing a screen from the traffic noise and amplification of the waterfall noise.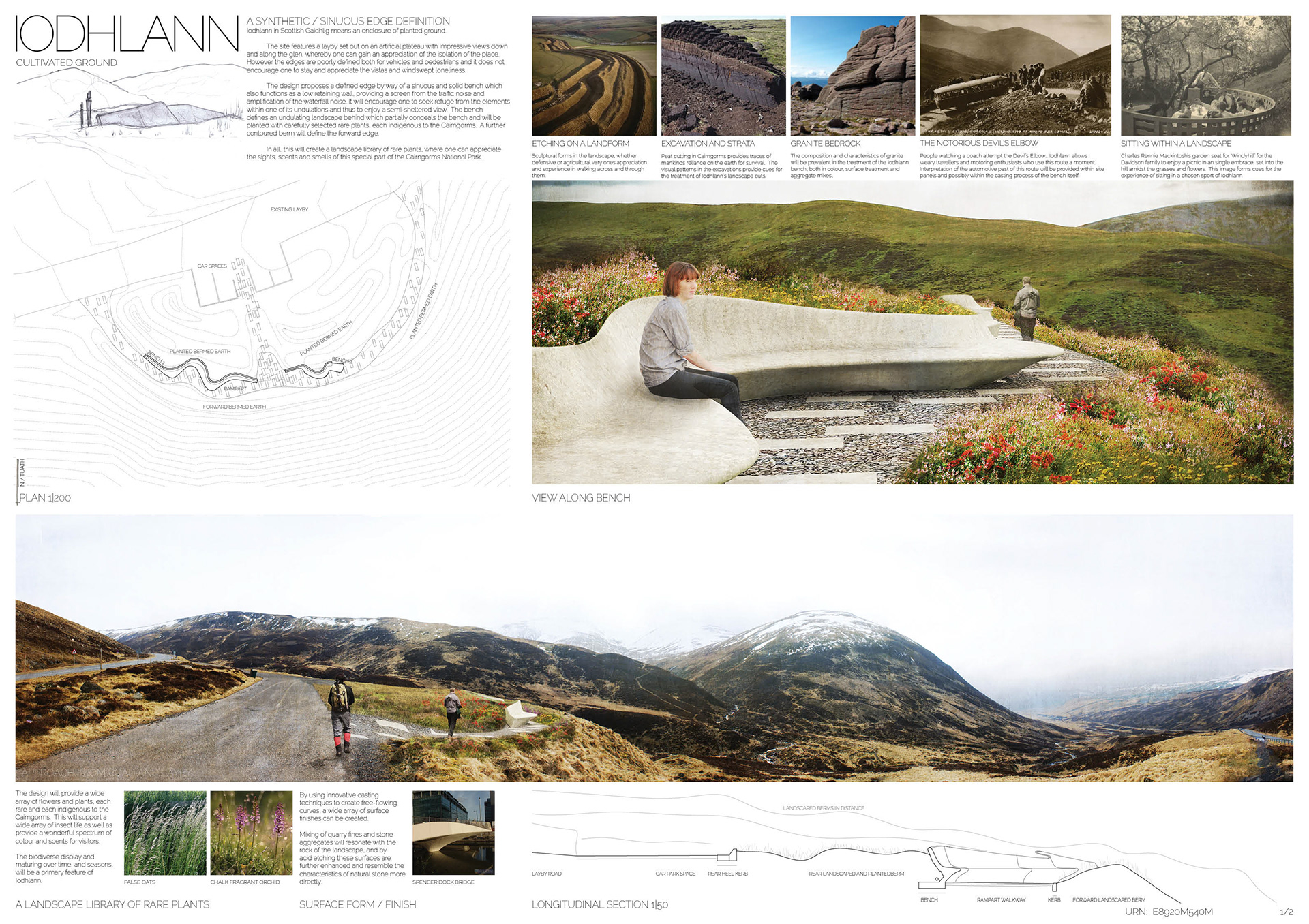 It will encourage one to seek refuge from the elements within one of the bench's undulations and thus to enjoy a semi-sheltered view. The bench defines an undulating landscape behind which partially conceals the bench and will be planted with carefully selected rare plants, each indigenous to the Cairngorms. A further contoured berm will define the forward edge in front of the bench which will also be planted in the same manner as behind.

In all, this will create a landscape library of rare plants, where one can appreciate the sights, scents and smells of this special part of the Cainrgorms National Park.