CARLOWAY MILL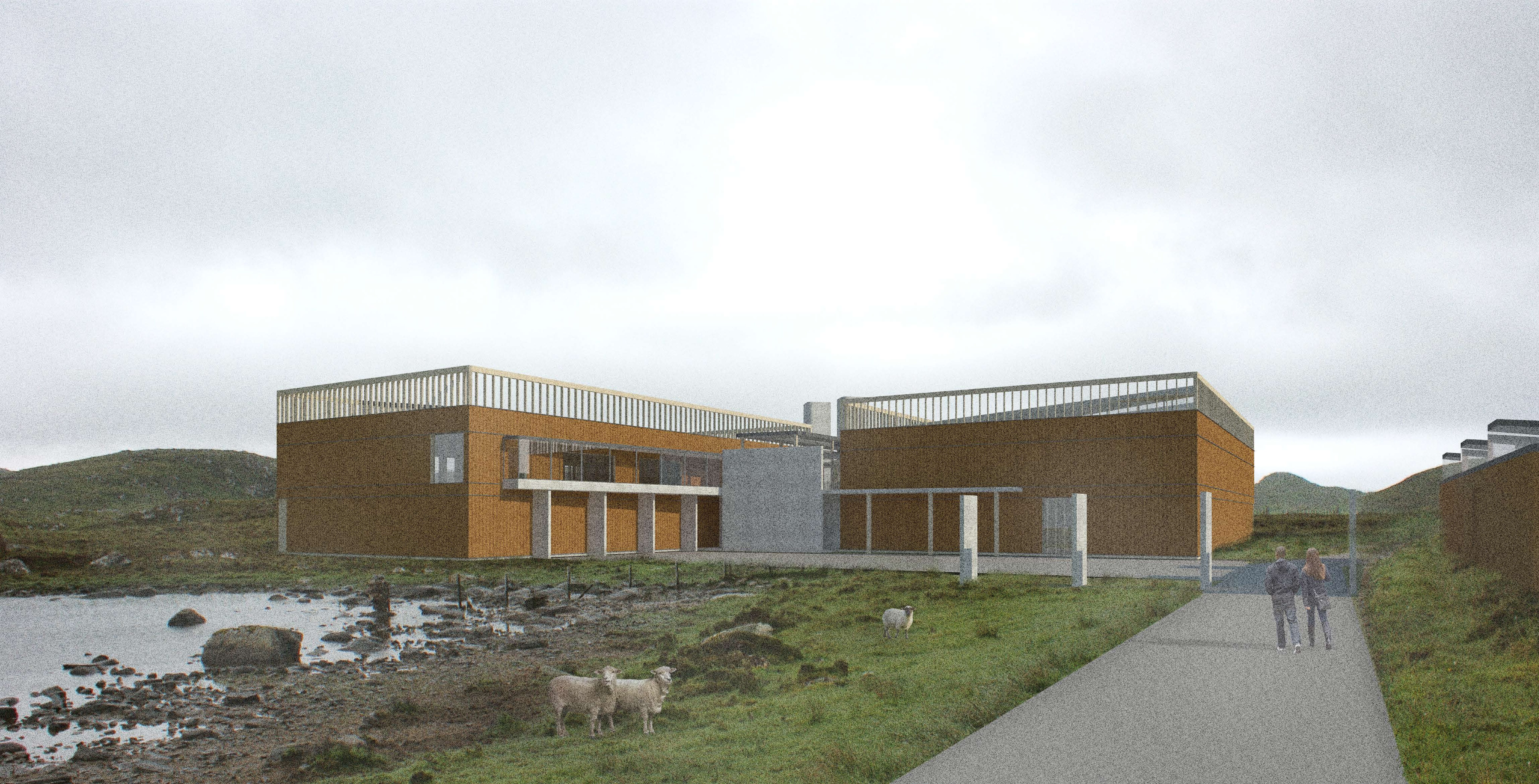 Our initial studies required a full methodical analysis of the present day Carloway Harris Tweed Mill. Its facilities were not fit for purpose but held a fascinating collection of vintage machinery dating back to 1892, making it the most authentic textile mill for the production of Harris Tweed left in the Hebrides.
Architecture
Ruairidh Moir – Architect
Ciaran Gallagher - Physical Modelling
Nikitas Papadopoulos - Physical Modelling
Ryan Reid - Architectural Assistant
Location
Carloway, Isle of Lewis
Client
Private
Completion
Design Proposals
Harris tweed is the only textile in the world protected by an act of parliament, meaning it must be produced in the Outer Hebrides. Furthermore, the fabric must be woven by human power on crofts, not within a factory setting. The Carloway Mill produces its own yarns and patterns before the beams are sent out to crofters to weave on traditional looms. Following this, the woven textile returns to the mill for meticulous checking, washing, steaming and warping. Only once this is complete and the fabric is verified it transforms into the world renowned Harris Tweed.
This break in production caused the new building to be arranged in two blocks separated by a grand staircase, shop and gallery. This allows visitors to quickly ascend the building to observe the production in the halls below by way of large glazed corridors slicing the facades. People can observe the making of Harris Tweed and look out to the landscape from where it came from.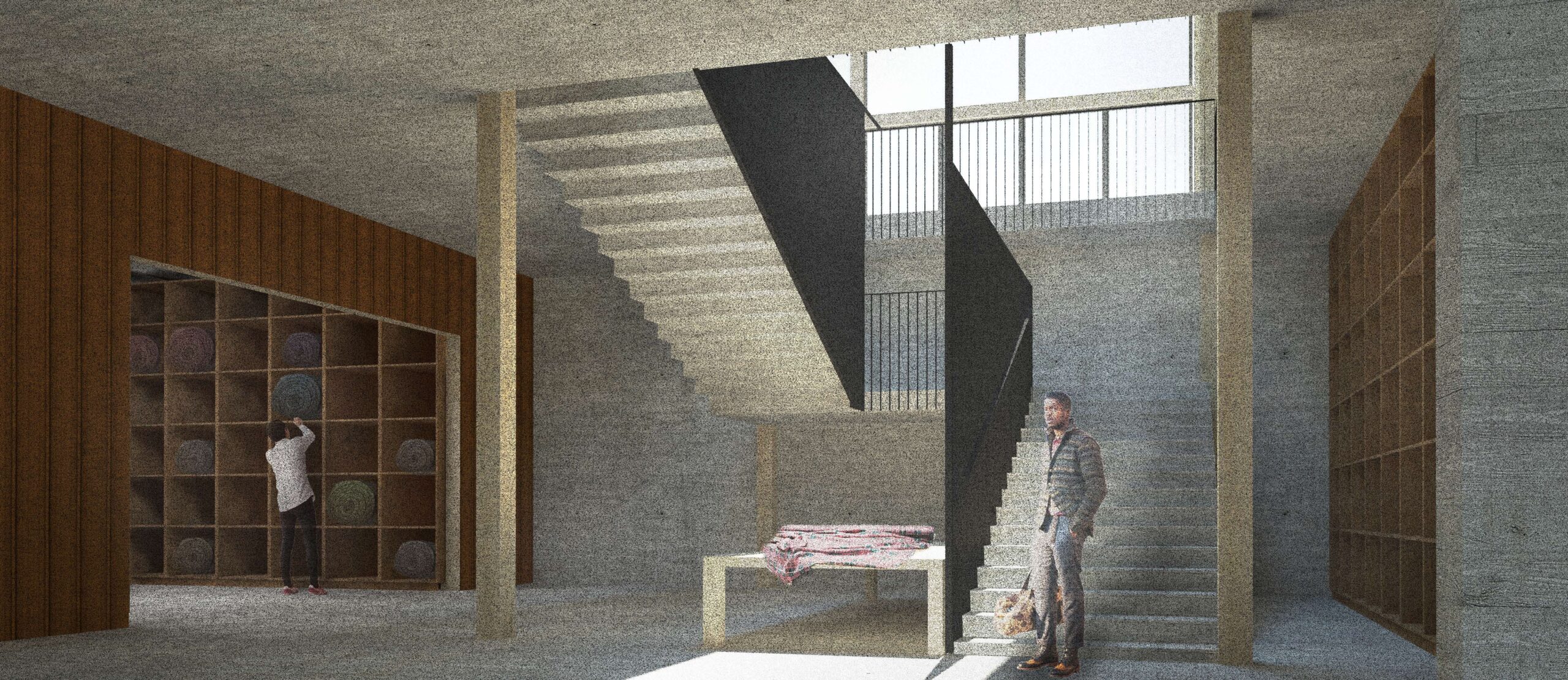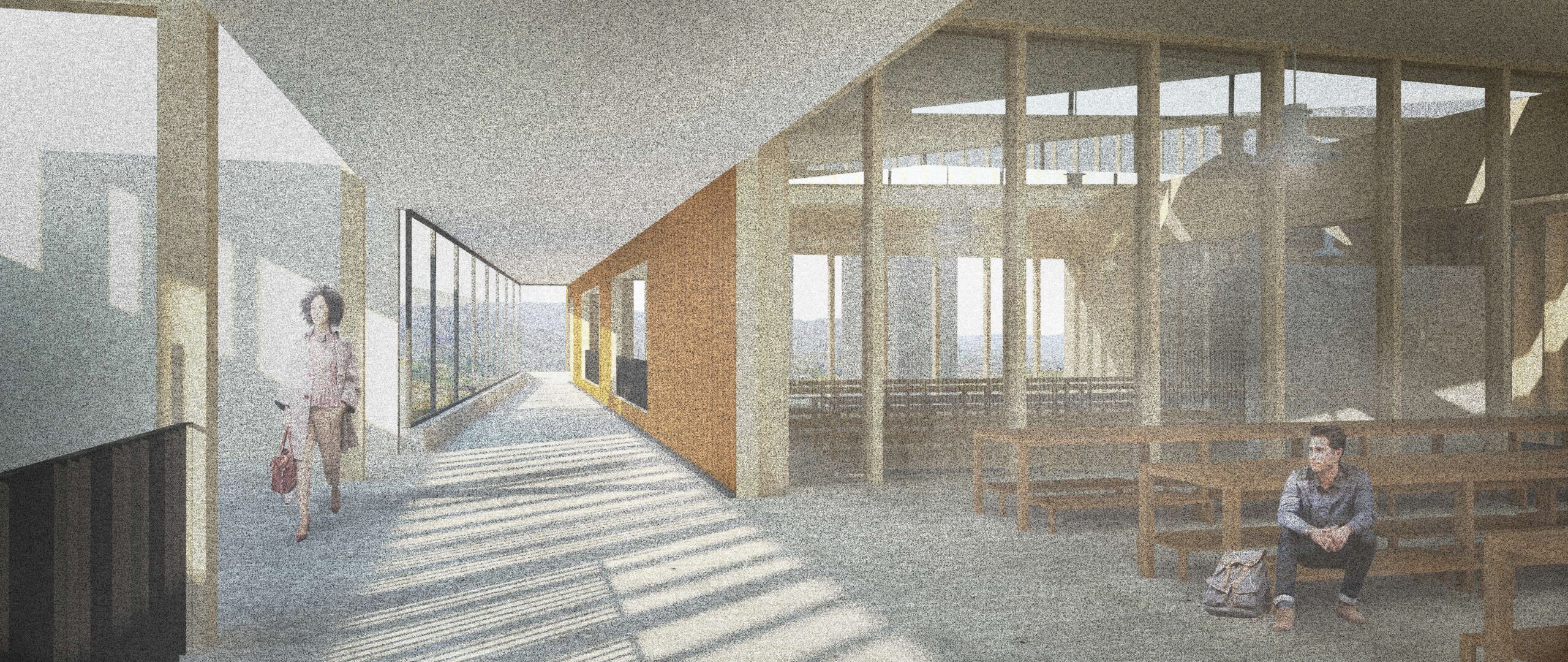 The predominately timber building is arranged with agility in mind, a lower ring beam allows for future openings to be made at ease within the structural module of the buildings, whilst transversal beams allow for roof blades to cascade over each other, admitting natural light deep into the halls with the rhythm of weaving. The facades are stitched together in horizontal and vertical bands, much like the warp and weft of Harris Tweed.