Windyhill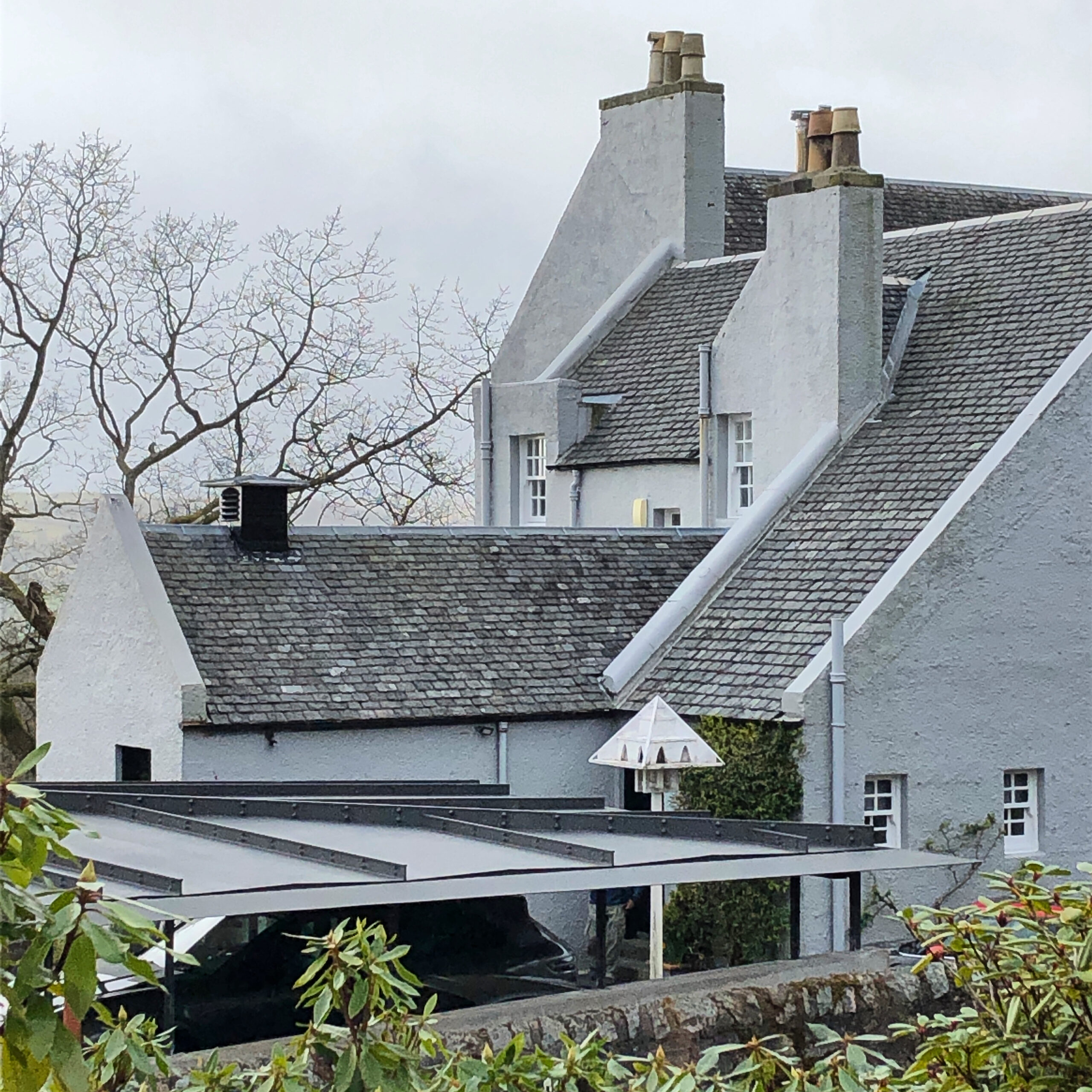 Windyhill was the first prototype house from world renowned Scottish architect Charles Rennie Mackintosh and is his last remaining project still used for its own original purpose. Part of the charm of the house in comparison to other remaining examples of his work is that it is a working home, a dwelling house. Completed in 1901, the house was pivotal in Mackintosh's artistic and creative development.
Our first official project, BARD were commissioned by Windyhill's proprietor to design a high quality garage structure adjacent to the building, replacing a c. 1980s car port. The process required careful observation and analysis of Mackintosh's design intentions; leading later to our assistance in the restoration of a number of elements across the property inside and out.
Our design is an abstraction and continuation of the narratives of the site's original author, choosing not to imitate Mackintosh's artistic language but to respond to the concerns and advances of the present time.
Architecture
Ruairidh Moir – Architect
Ciaran Gallagher – Concrete, Glass
Nikitas Papadopoulos – Glass
Charles Tulley – Glass
Structural Engineer
Tom Hay (Pluton Engineering)
Location
Kilmacolm, Inverclyde, Scotland
Client
Private
Contractor
H&H Services
Status
Construction
Related Projects
Queen's Cross Finial, Kilmacolm Coach House
Scope of work
Project specification, concept design, planning permission, detailed technical design, procurement, construction
Design and Narrative
The new garage references Mackintosh's own hand and those from which he drew. His botanical study 'Sea Pink, Holy Island', where he labels 'seed', 'bud' and 'flower' adjacent to the various elements of the plant – completed the same time as the house in July 1901 – presents ideas similar to those which percolate Windyhill, serving as a relevant narrative from which to construct a contemporary architecture. The resultant structure is comprised of 3 main elements: a concrete basin, where ground and wall are one; articulated tapering steel stanchions which grow to support a plate steel roof; and hand-finished translucent glass which wraps around the perimeter, enclosing the construction in an atmosphere of trapped fog. The motor garage represents the established seed or bud, ahead of its future 'bloom'.
Technical
The roof structure does not have visible bracing, and its main material is both its skin as well as structure being 6mm plate steel. The precast masonry elements were lifted into place by crane and installed in a single day. Followed by the steel tapering stanchions and enormous delta roof pieces which took just one further day for installation. This was made possible by meticulous drawing, model testing, constant dialogue with contractors, fabricators and structural engineer and by reviewing the prefabricated elements as they were being made.We are delighted with the result.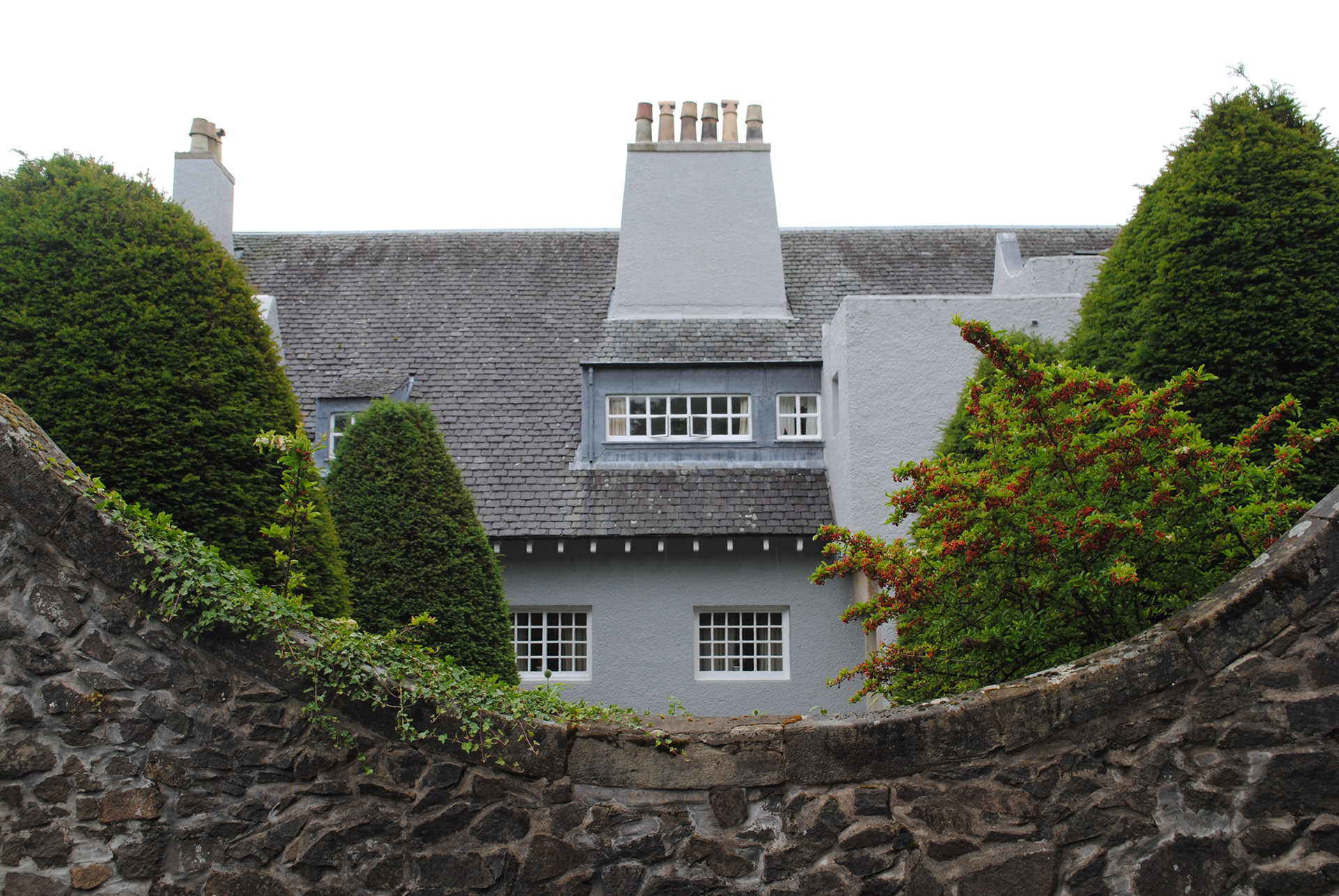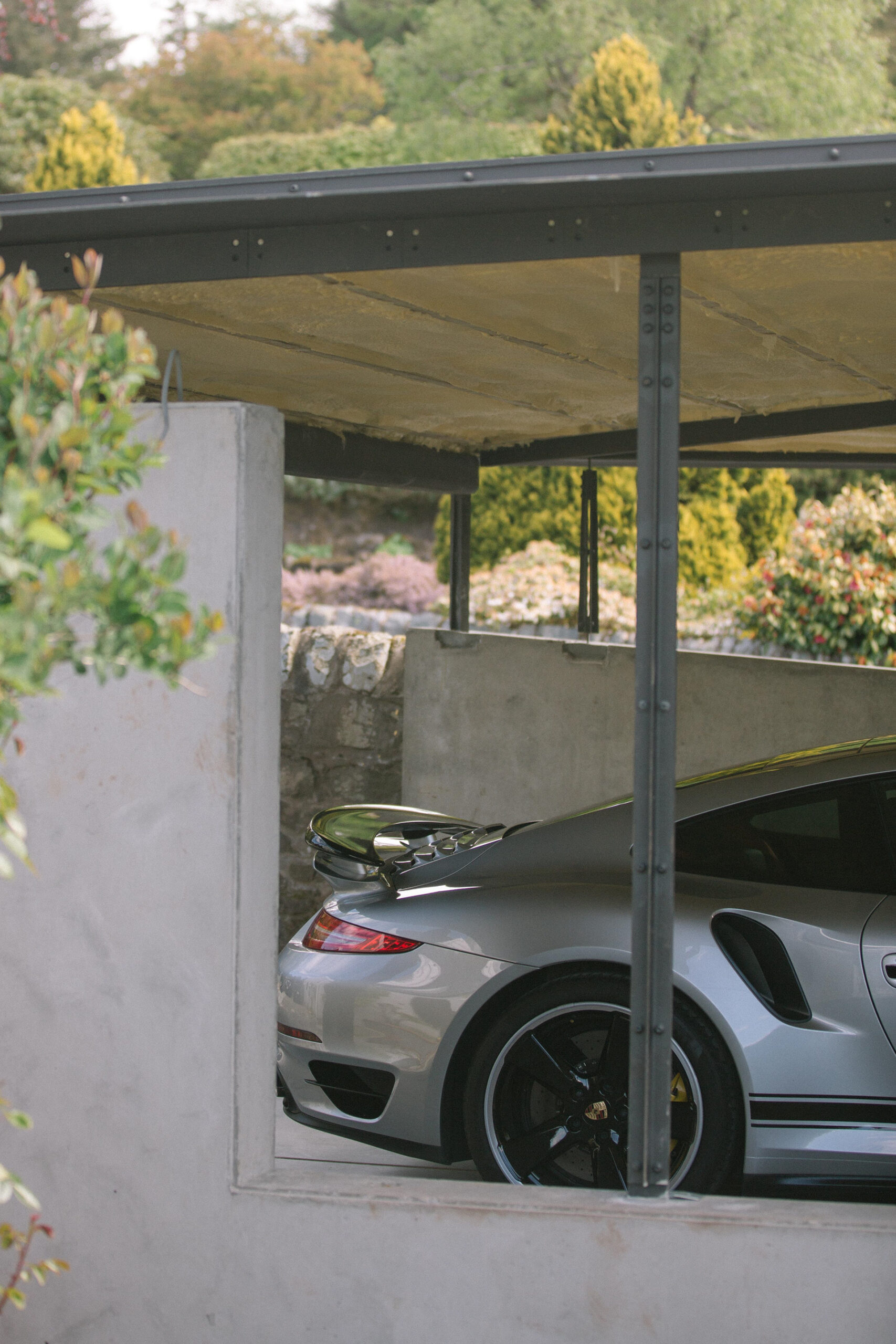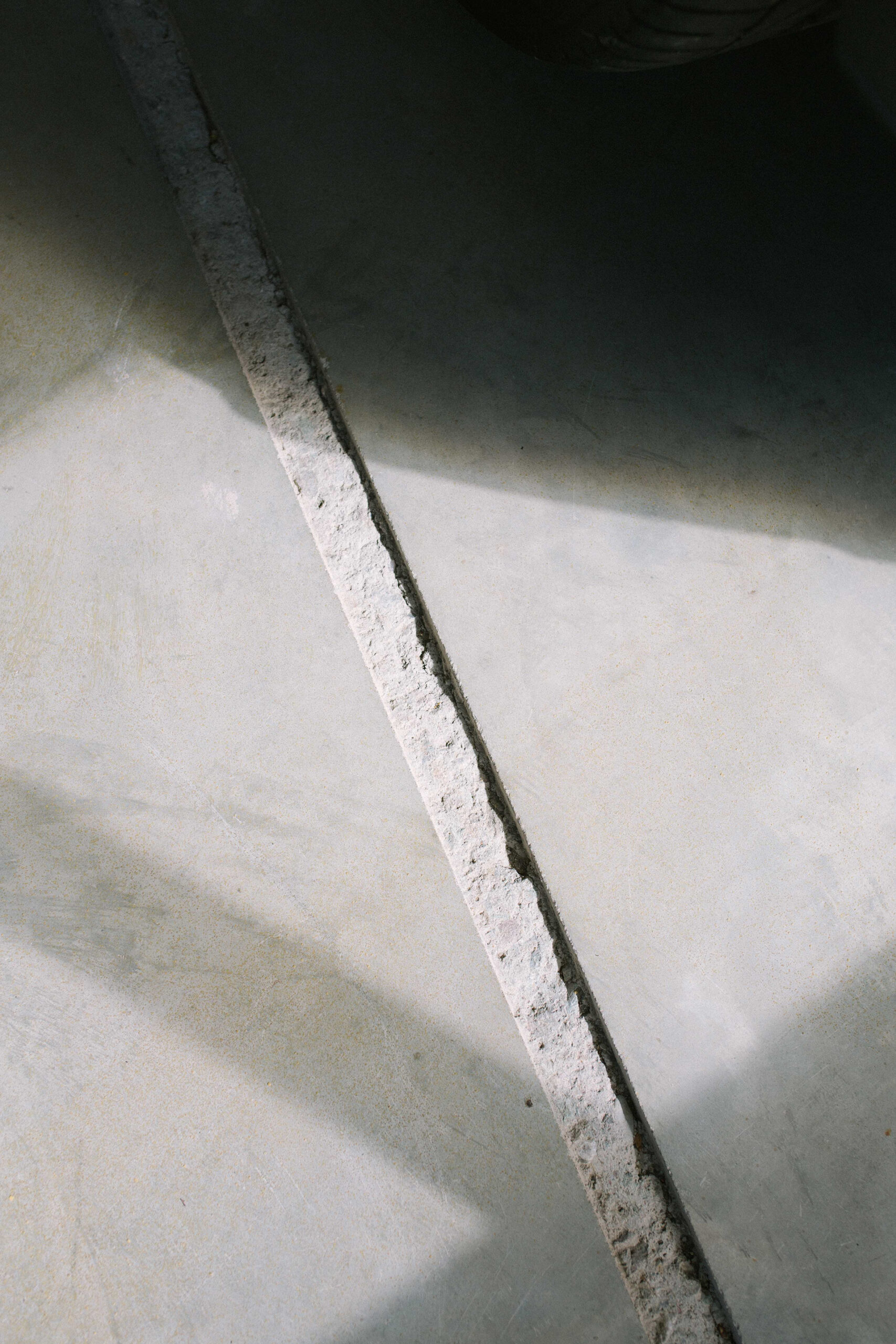 "It does not seek to announce its existence, more the opposite, it attempts not to be there, to be silent. It promotes the theory of the unity of opposites, being deliberately lightweight against the solid mass of Windyhill. Through the use of ethereal transparent materials the proposals are dematerialised, where a morphism will prevail, where a building of today will support a masterpiece of yesterday. It will do this by being itself with no attempt to emulate or copy. Architecture has always been concerned with new thinking, technological discoveries and design innovation. I suggest that Charles Rennie Mackintosh would support this." – John Cunningham FRIAS