EdiNbURGh TOWNhOUSE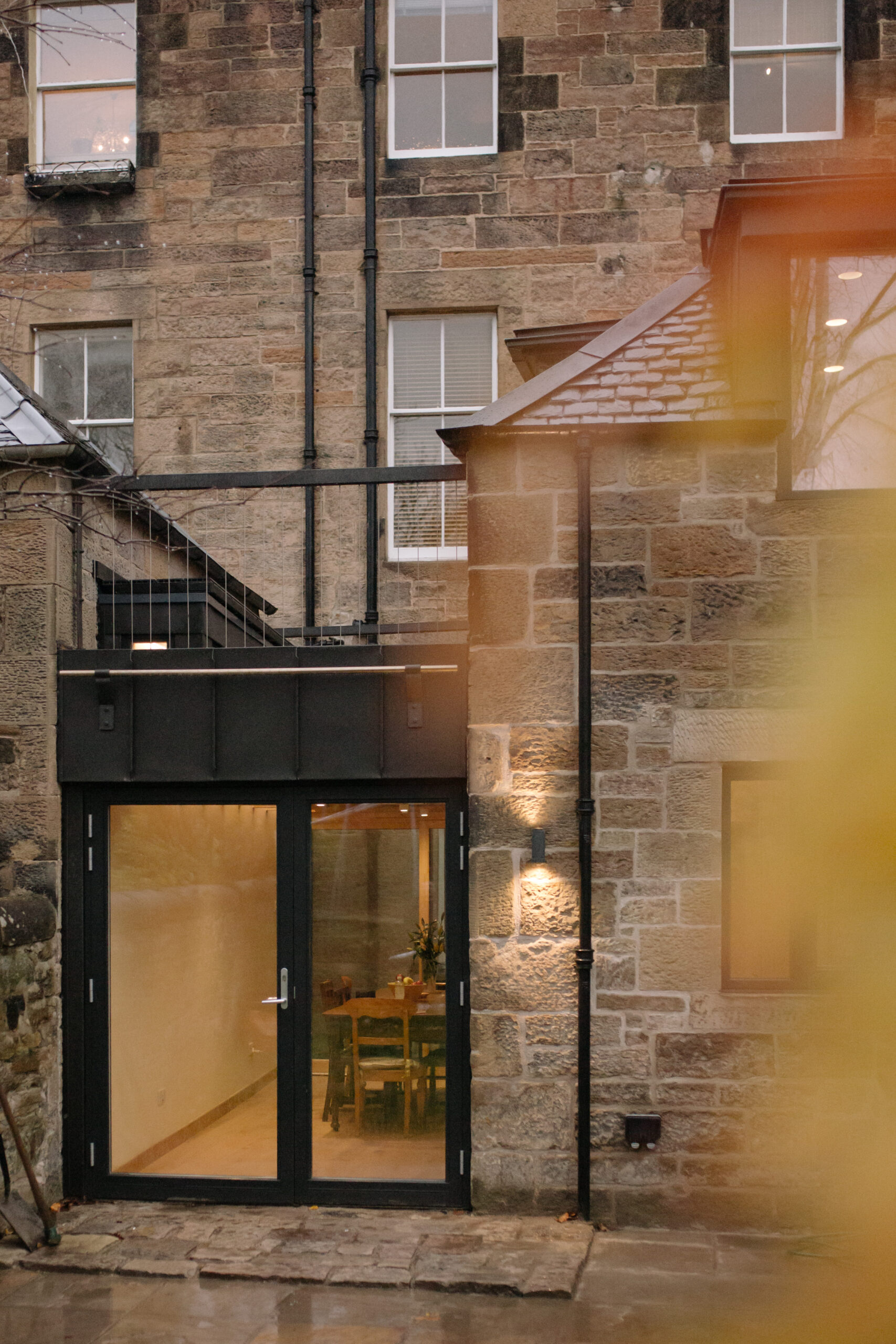 This Category B listed end of terrace townhouse in Edinburgh was built around 1885 and, uniquely for the street, has survived subdivision into individual flats. The house was purchased as a former bed and breakfast which was unfunctional for family and work life. The kitchen, located in the 1.5 storey 'servant' wing to the rear, was cramped in plan and vacuous in height (where the original mezzanine had been removed) and looked into a uPVC conservatory. BARD were appointed to reconfigure this layout, proposing alterations to the servants wing whilst engaging with the building holistically in relation to its character and function.
Architecture
Ruairidh Moir – Architect
Nikitas Papadopoulos –
Ciaran Gallagher - Architectural Assistants
Location
Edinburgh, Scotland
Allocation
2020
Status
In Use
View
www.youtu.be/kOLakCivAUA
Client
Private
Contractor
RWP Contracts
Structural Engineer
Tom Hay (Pluton)
The proposals stemmed from the reorganisation of a laboured circulation in and around the kitchen and dining and the reinstatement of the upper storey to house a studio to the rear. To do this, the conservatory was replaced with a roof only, enclosed on either side by new aluminium-clad doors. By cutting into the once external stone wall, the floor plan was opened up, removing obstructions between kitchen and dining. The steel lintol to accommodate these works was designed specifically to hold the original stone lintols in place, maintaining traces of the former fenestration and conserving the legibility of the original building. In that same vain extending past the line of the rear elevation was resisted with internal reconfigurations removing the requirement for added extensions.
A staircase, forming access to a tall library en-route to the studio is inserted in the existing link to the original 'servant's wing'. We therefore have provided a new glazed link in an existing courtyard, forming a tertiary space positioned in the centre of all options – looking towards the kitchen, up to the library, out to the courtyard garden or through to the dining area. The terrace above features a long projecting window seat, allowing natural light to wash the party wall across which the dining table is positioned.
The design is porous, allowing the original house to breathe and it exists in harmony between the existing and proposed, without the new structure being confused with the original fabric.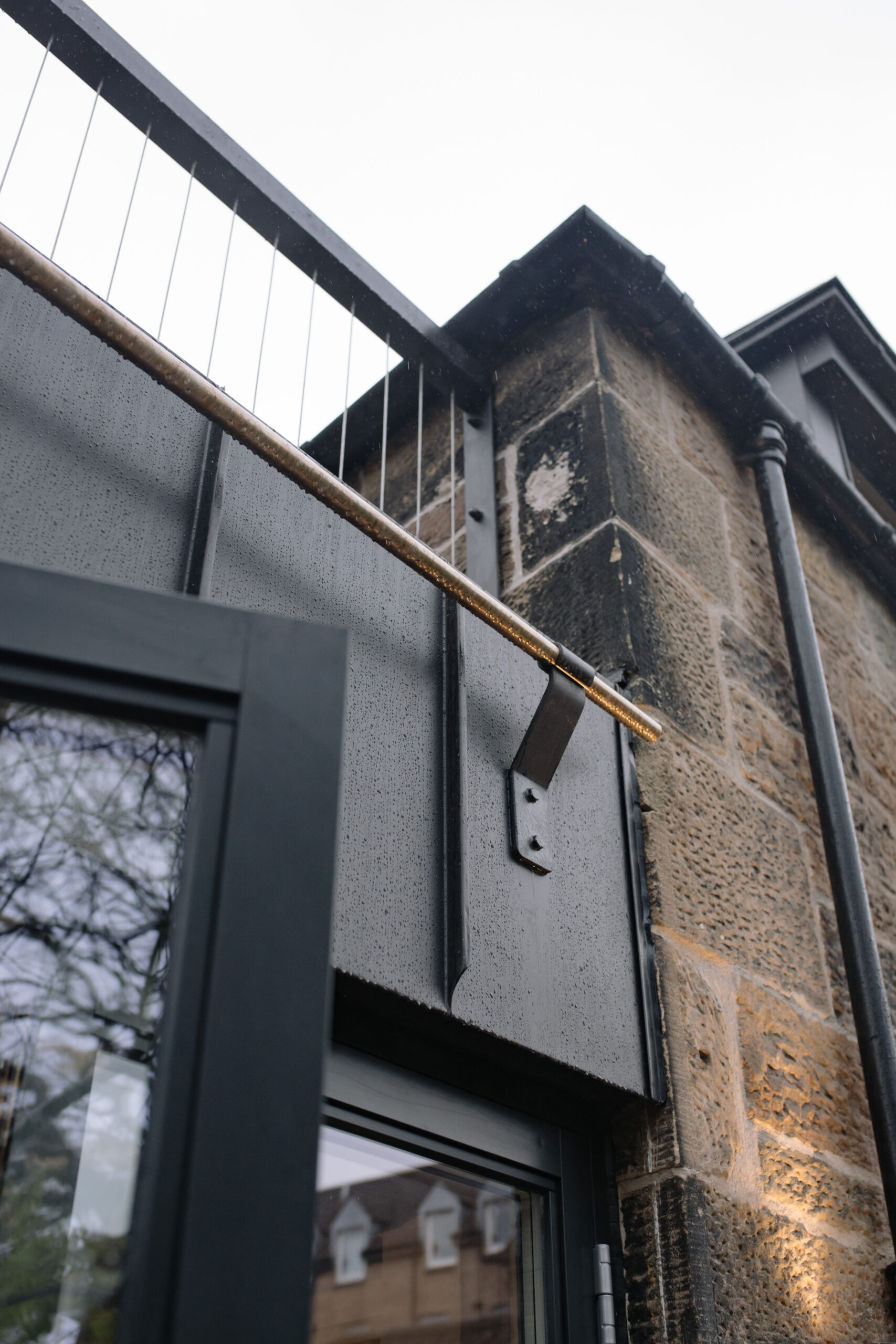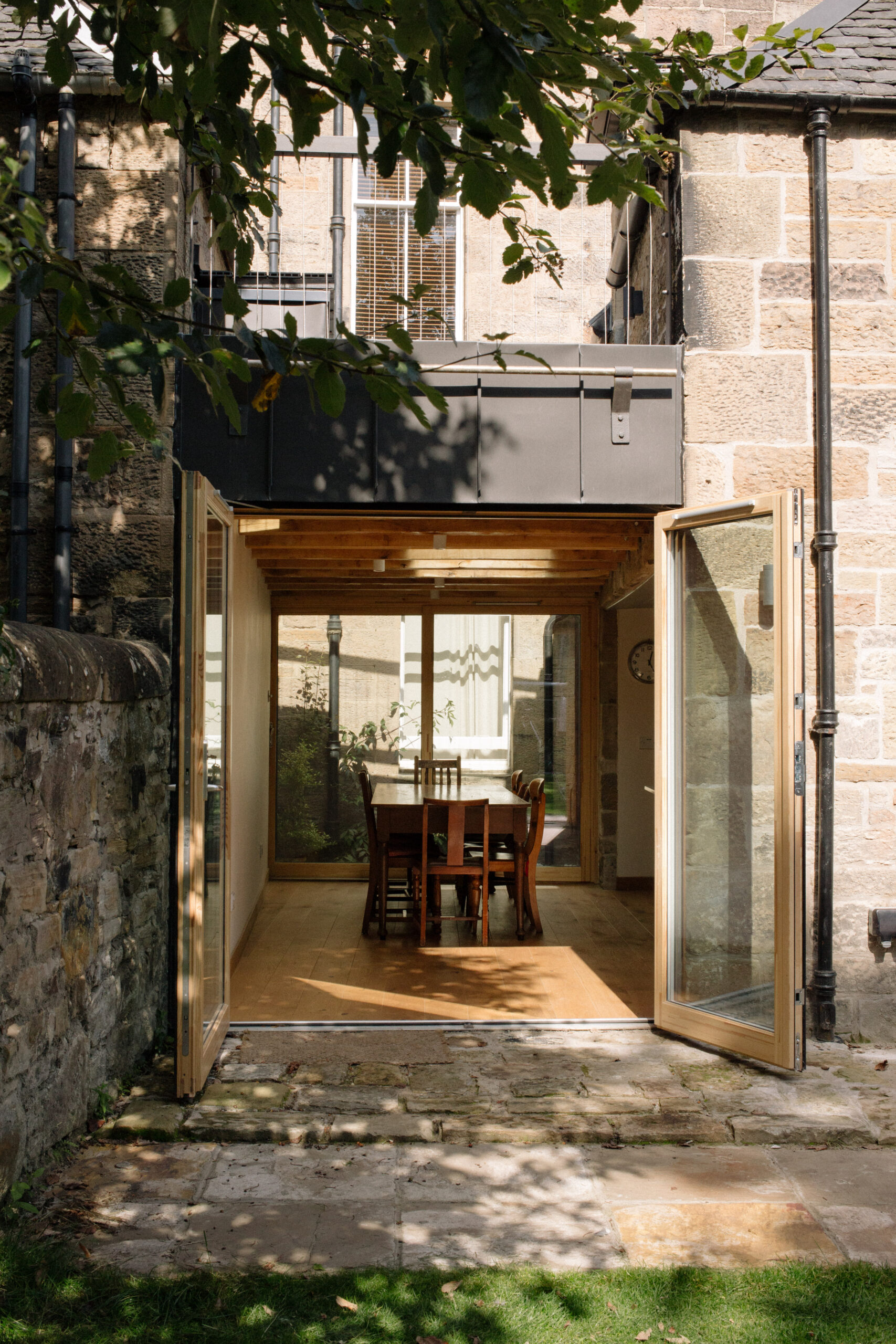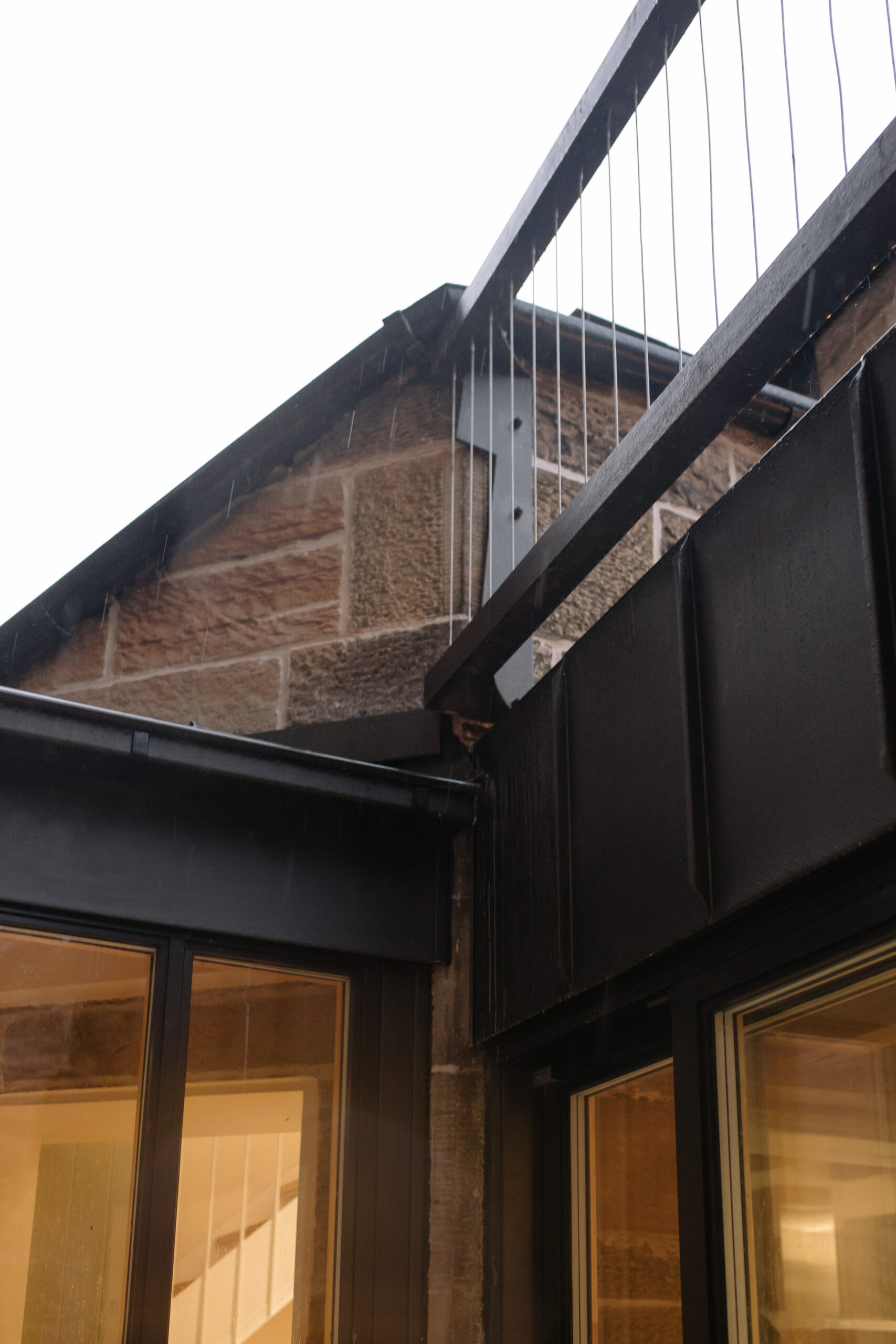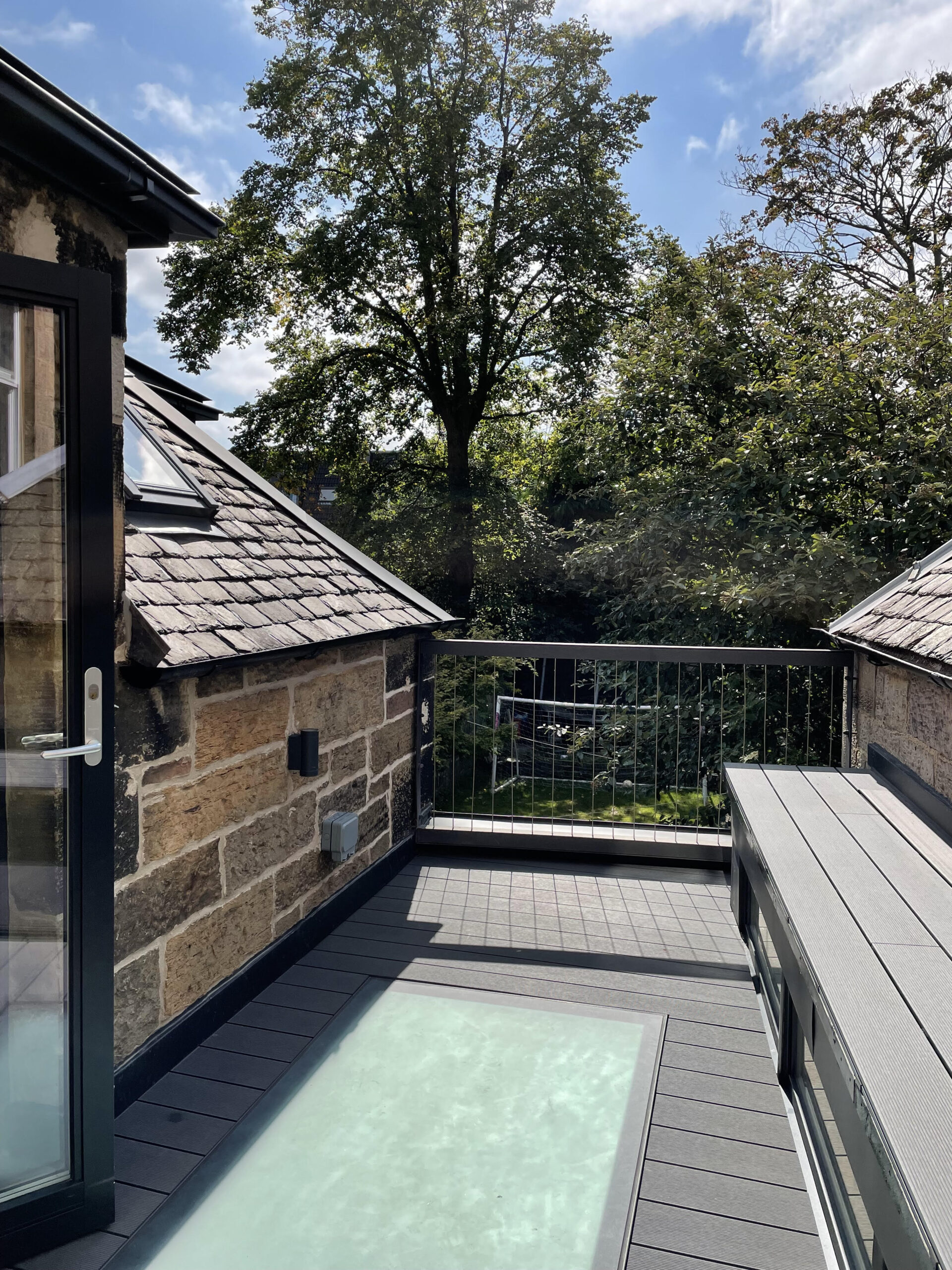 "We were very keen that the new construction (kitchen, study, and glazed link to the rest of the house) would respect the spirit of the Victorian house. He has completed that like an artist; the new and the old, the wood and the sandstone complement each other in organic fashion. The terrace beside the study was a brilliant suggestion and only now in mid-winter do I realise how carefully he had thought about light the whole year round. Light was central to how we hoped it might be. It just feels such a good place to be; simple, elegant, and a marvellous family space to eat and talk. I sense this old Victorian ship is content as she sails on." – Client