CROWNING THE CITY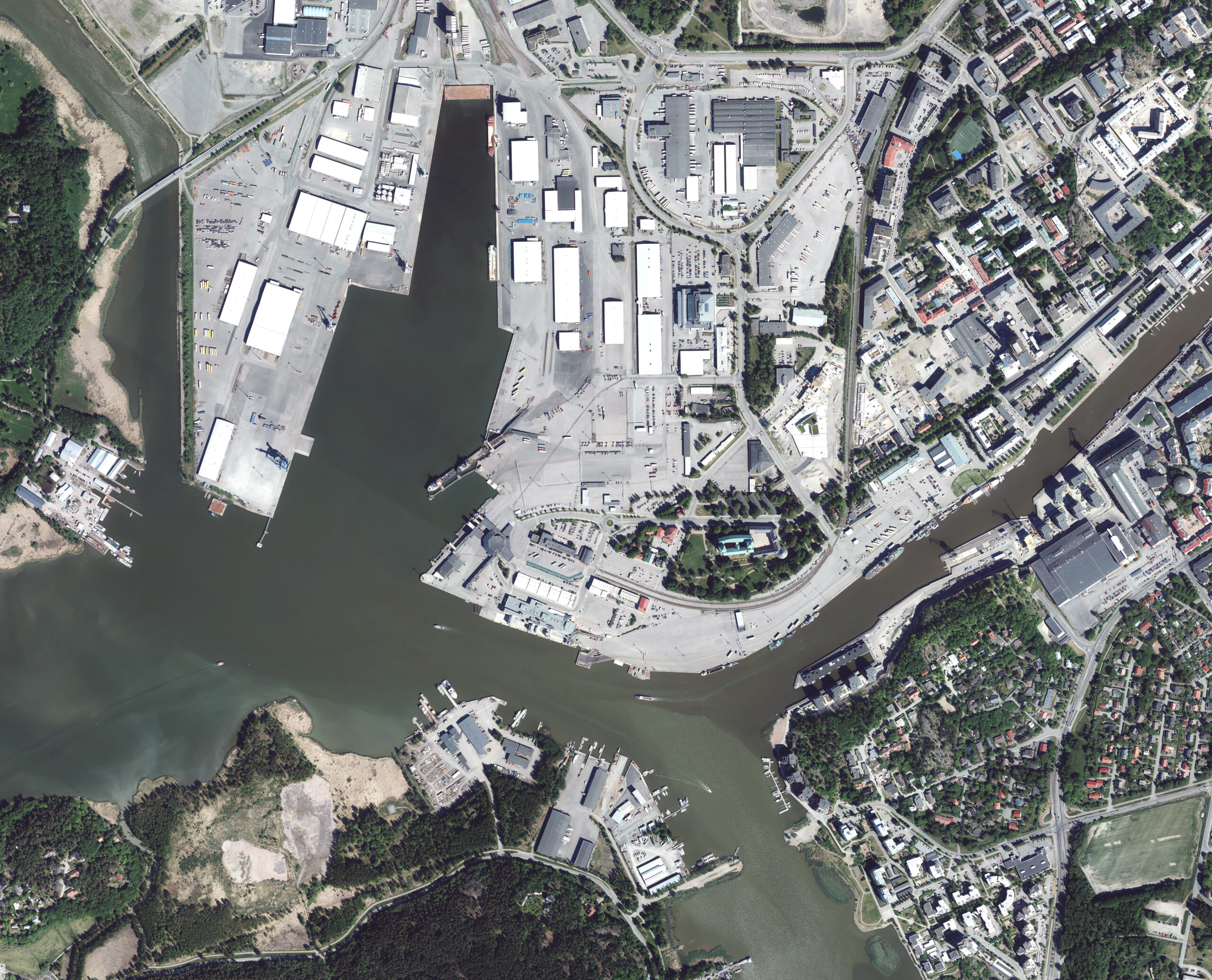 "Rock, Water, Wood and Space" symbolises the natural environment of Finland. The nodes in the landscape is imbued with history and traces of past existences which can be read and understood when presented. Much like a fine Malt Whisky, the landscape provides ingredients for multiple interpretations and close associations between people and their environment.
Architecture
Ruairidh Moir – Architect
Ciaran Gallagher –
Charles Tulley – Architectural Assistants

Siiri Turpeinen - Christopher Coleman - Collaborators
Location
Turku, Finland
Client
City of Turku
Allocation
2020
Status
Design Competition
Finland is characterised by a meeting of land and water that is in continual battle, with each side short lived victory being thwarted by the seasons. Of course, this changing of the land and water profile has become more extreme due to climate action. The island of Aniniemi formed by receding water gave way to Kanavaniemi built from dredged material. Even then, the water has been attacking the man made edges and is projected to continue to do so.
Turku Castle is the main protagonist of this saga, and it is here that our initial intuitive responses have sprung. We propose a reformed castle, restored to its former height with a revised distinctive profile mimicking its own past. Reinstated turrets and spires, enlarged gables and garderobes will add additional gravity to the place. Initially it may be strangely familiar, but arrive with the shock of the old.

We have proposed slight altering of the river line. Firstly, to tuck the SS Bore inwards creating a more intimate relationship with the Forum Marinum exhibition area and to create a welcoming abutment to a new swing-bridge connecting pedestrians across the Aura. Linking both banks of the river with their remnants of slipways and cranes will reinforce the interpretation of the immediate history of this place. This crossing aids connectivity in a positive way beyond the immediate Linnanniemi area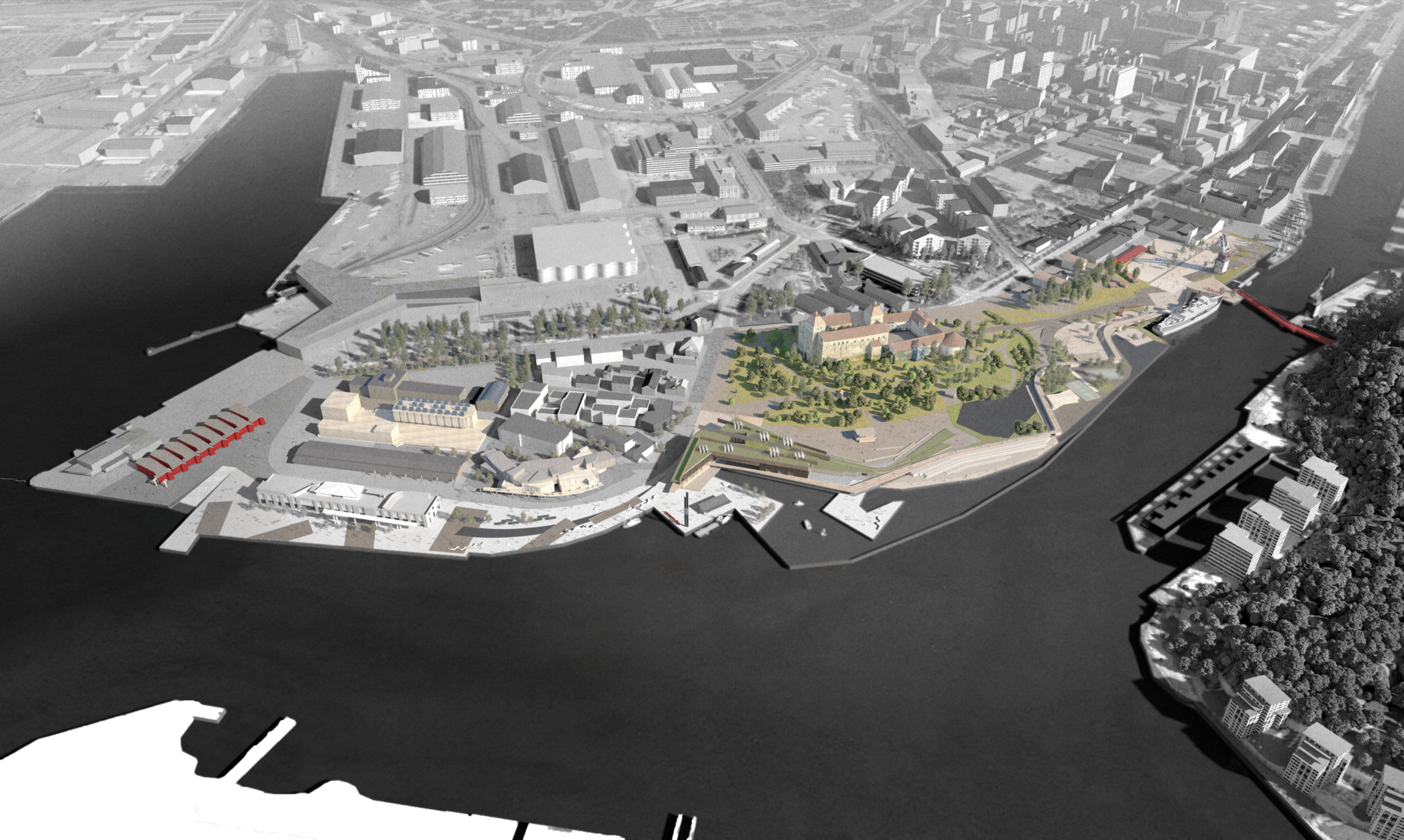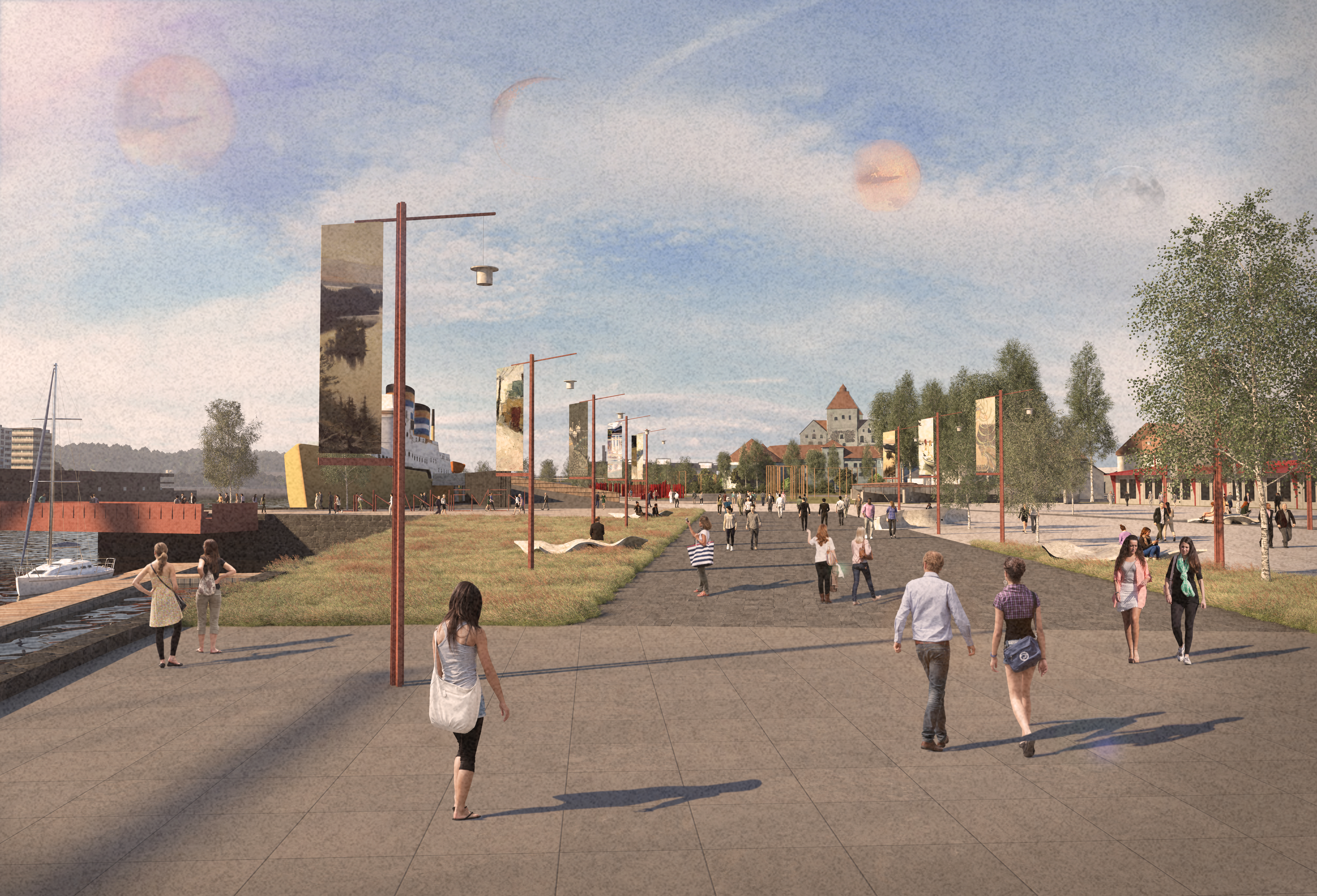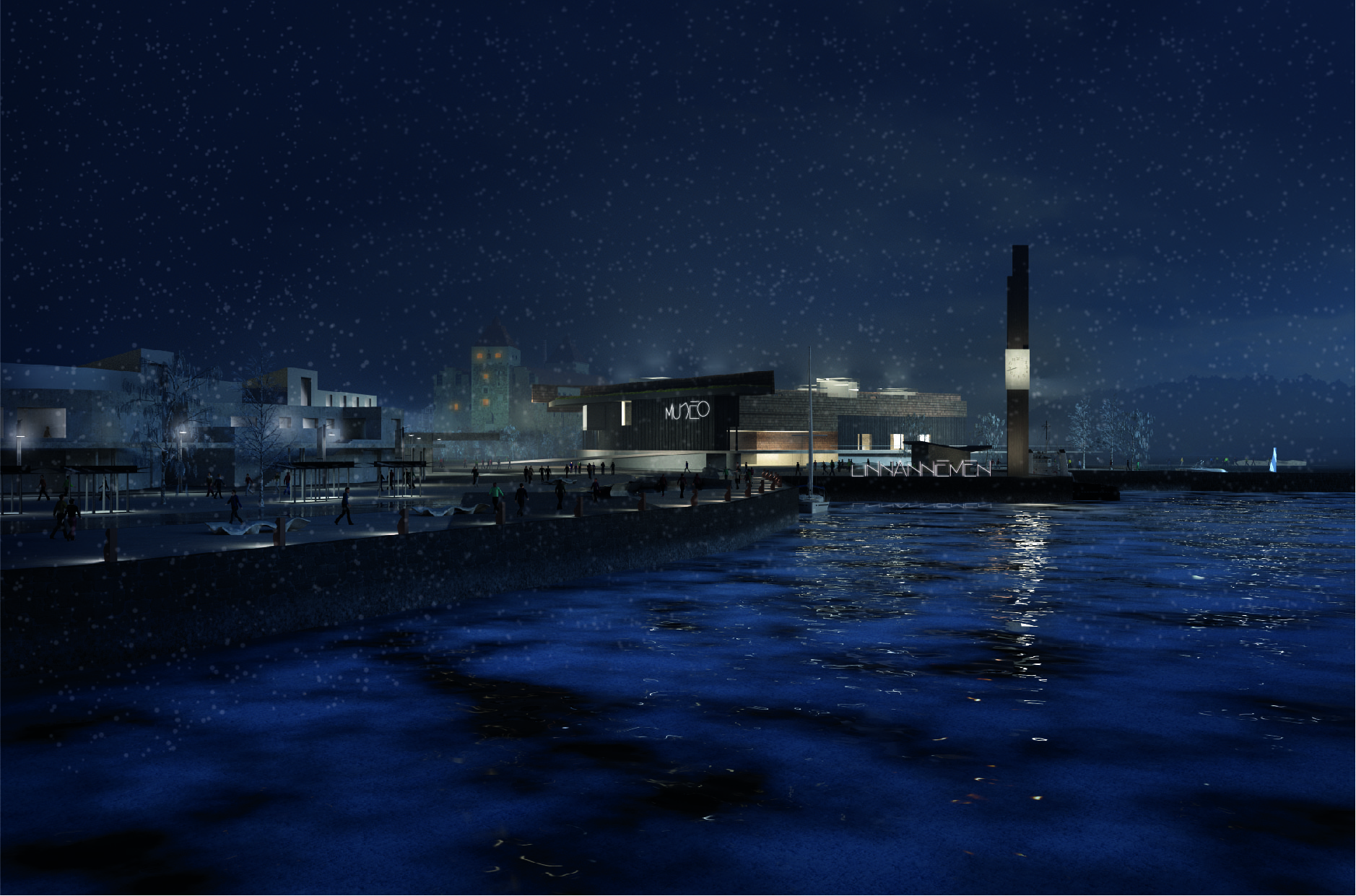 Linnanniemi area has been a scene of perpetual change. Of land given by a receding sea, of defences, canals, railways, shipyards and ports. We feel this change and evolution roots the collective consciousness and embedded memory of Turku. Change due to circumstances, much like a borrowed garment reforming to the profile of a new user, where one can find in pockets leftover objects and reminders of those who have gone before.