queens cro
ss

church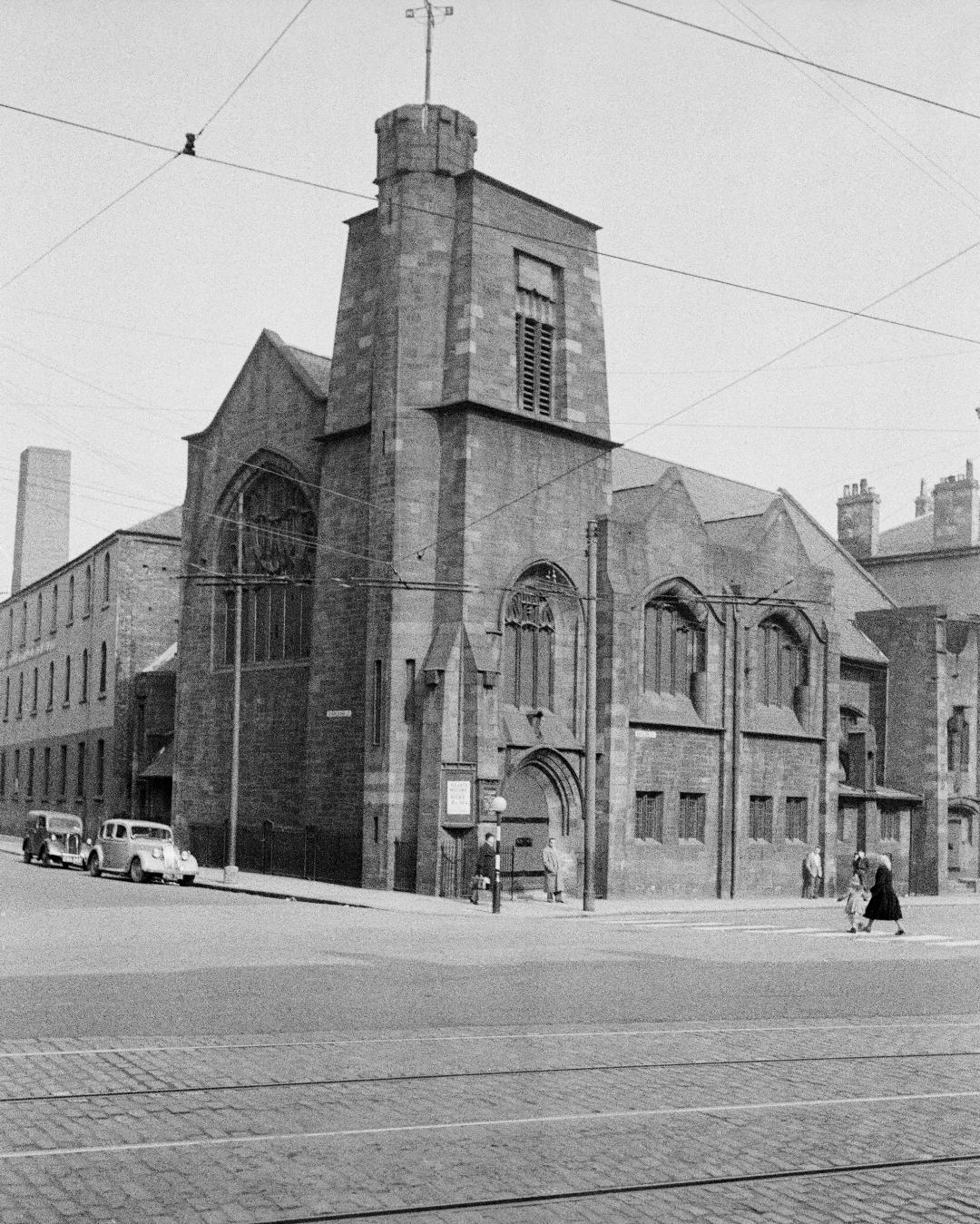 Queens Cross Church is a category A listed building, designed by the renowned architect Charles Rennie Mackintosh. It no longer serves its function of a church, however continues to be used as a base for the Charles Rennie Mackintosh Society.
Architecture
Ruairidh Moir – Architect
Charles Tulley - Assistant
Lighting Collaboration
OVI (Office for Visual Interaction)
Location
Glasgow, Scotland
Client
Charles Rennie Mackintosh Society
Stage
Various
Expert Panel
Professor Pamela Robertson
Professor Frank Arneil Walker
David Cairns
Jo Hormuth
BARD have been working on a few projects at Queens Cross Church for a number of years. These include a rethink of the current exterior and interior lighting aesthetic, a historical analysis and design development of the former finial designed by Mackintosh that is currently missing from the church tower as well as a comprehensive overview of the buildings conservation strategy for the future.
The applicant, Charles Rennie Mackintosh Society commissioned BARD to research and execute the restoration of the lost finial previously installed on Queen's Cross Church (The Mackintosh Church). This includes application for listed building consent and full planning approval for the reinstatement of a finial, faithful to Mackintosh's original design and intention for the building.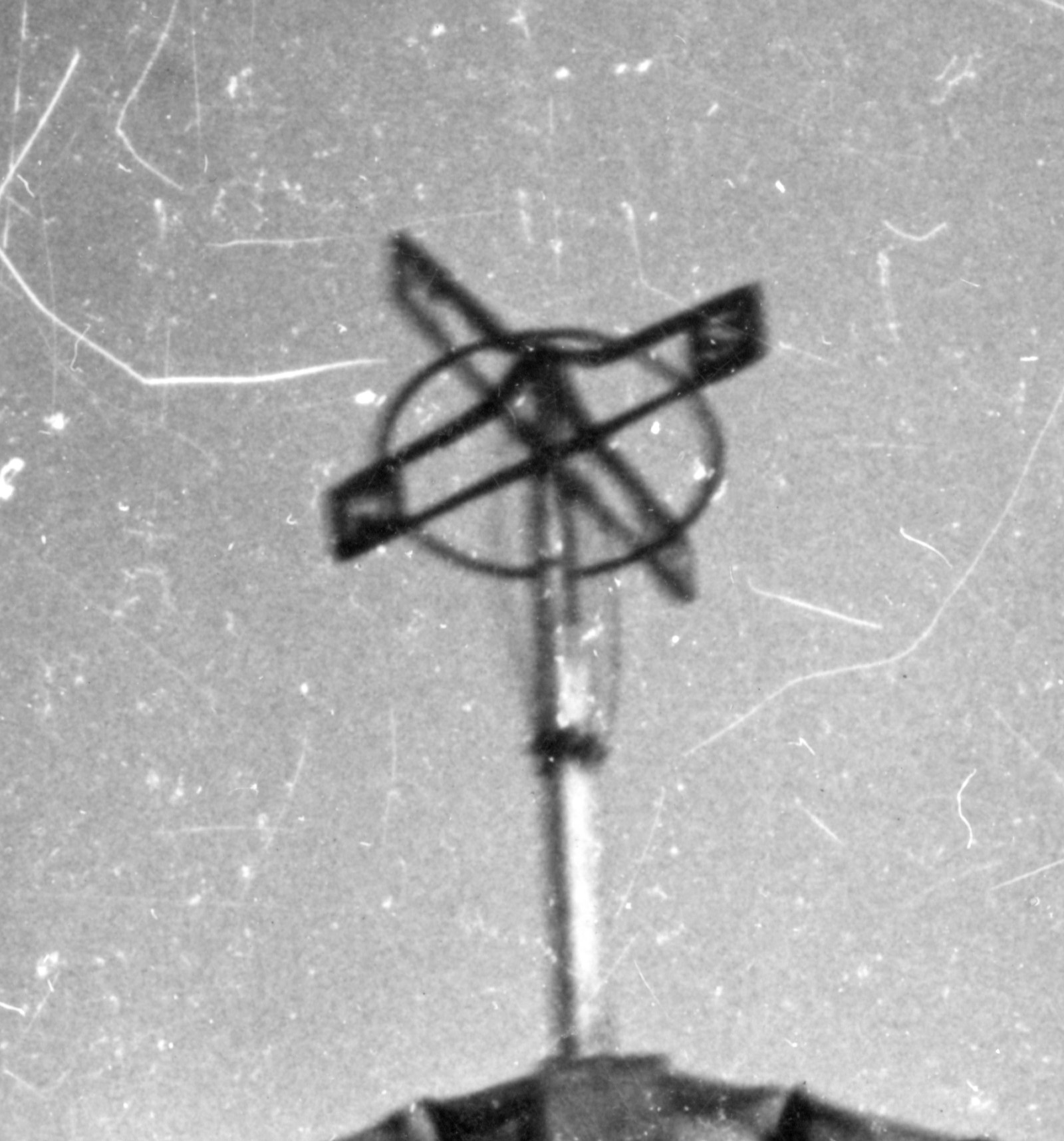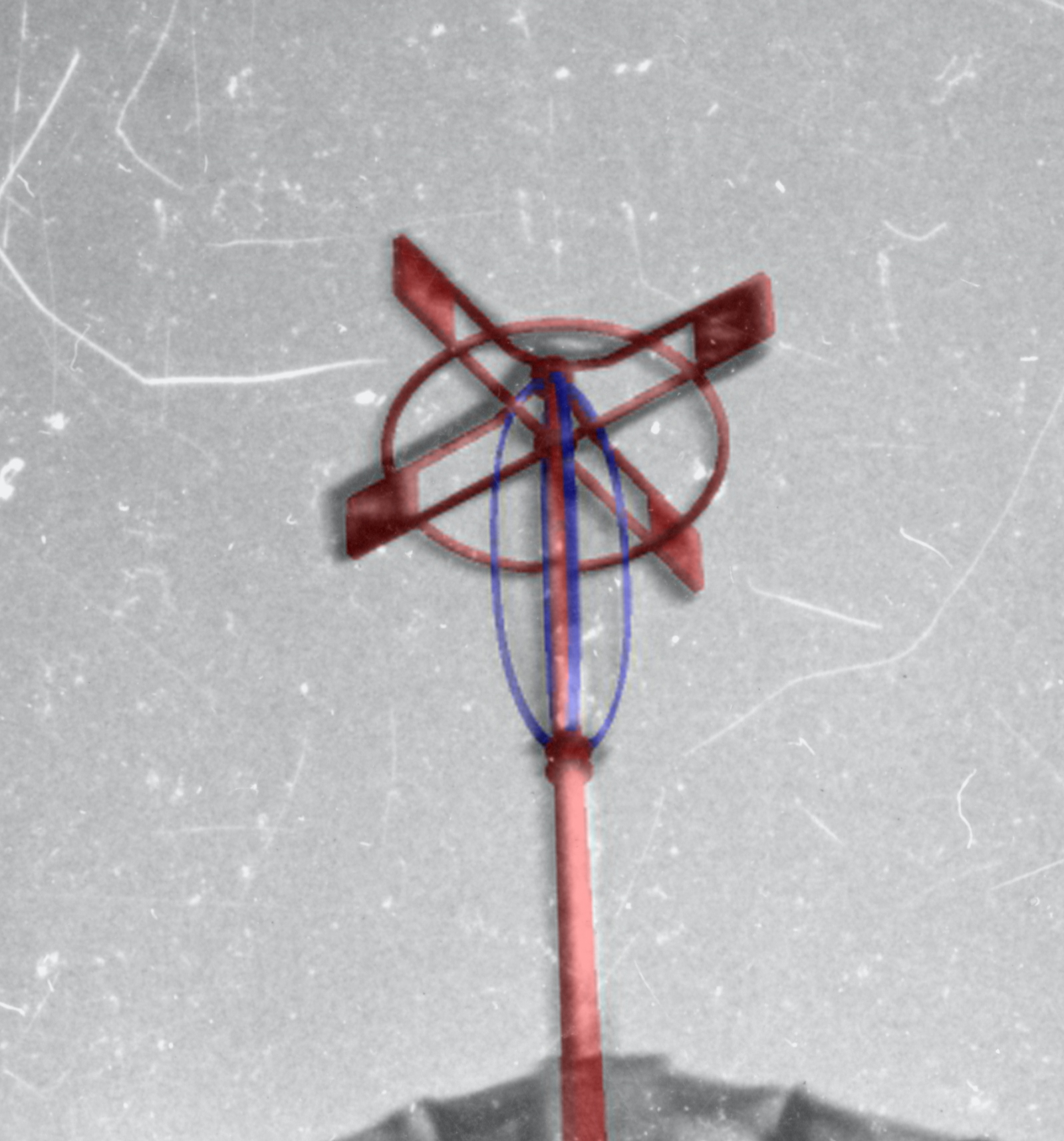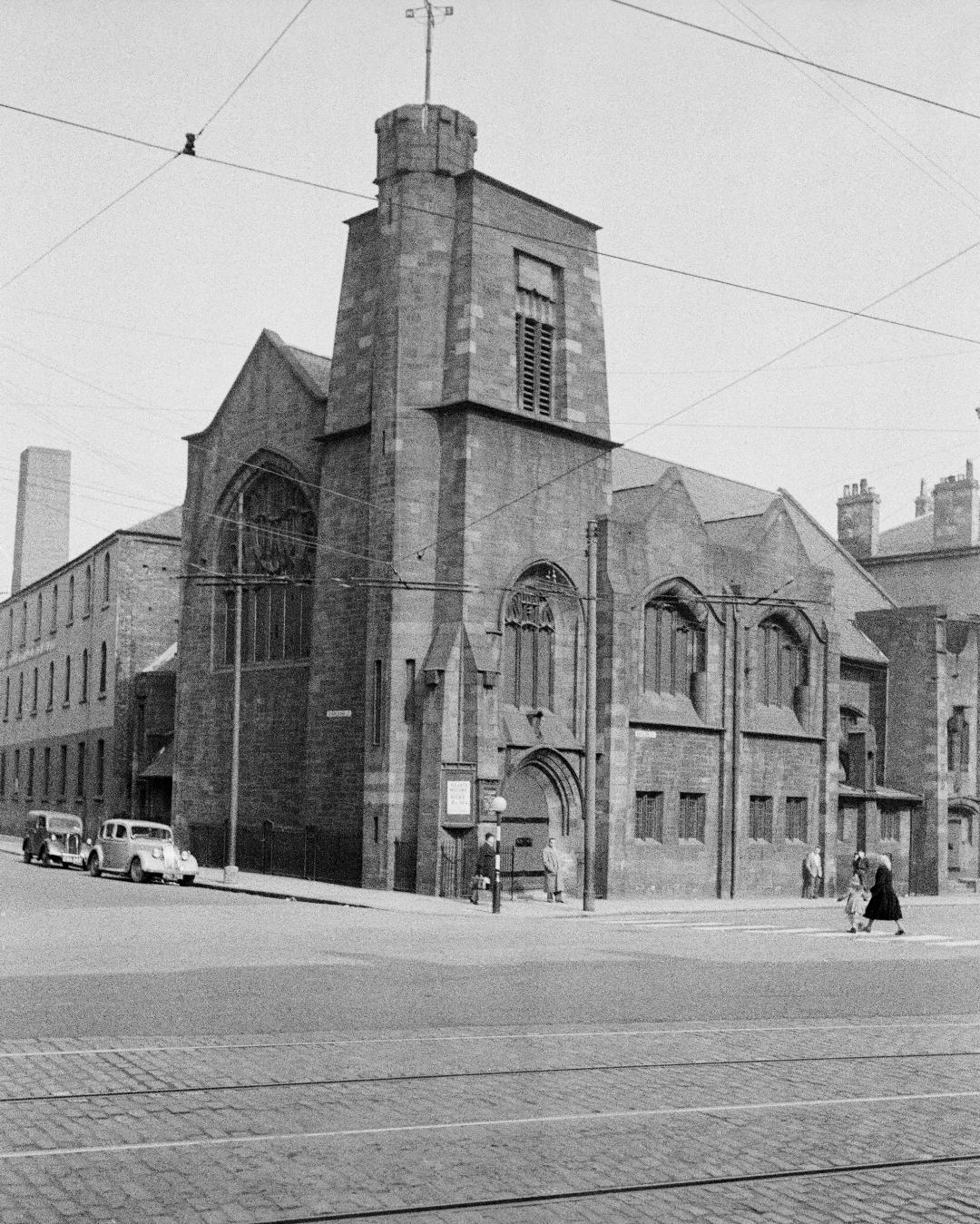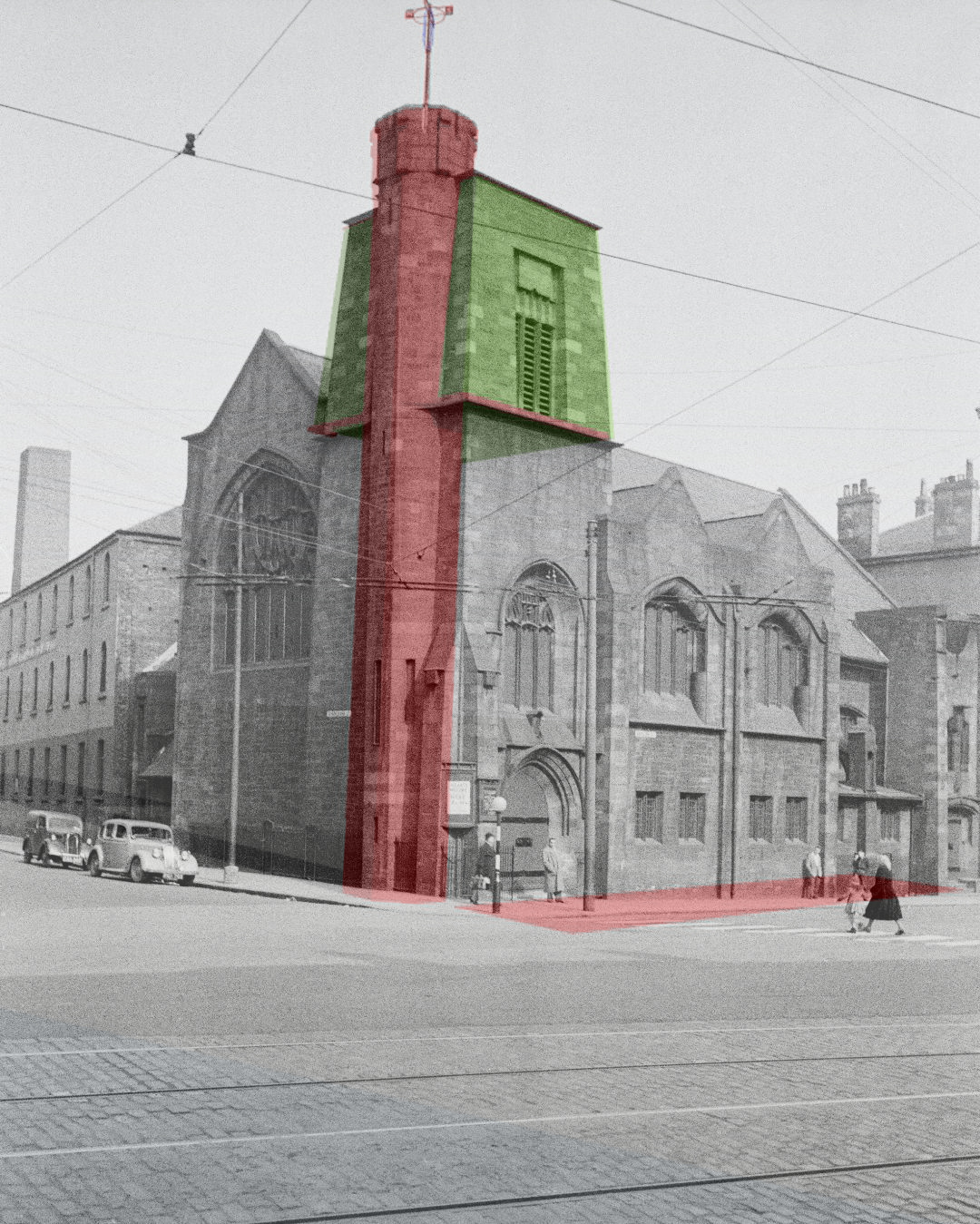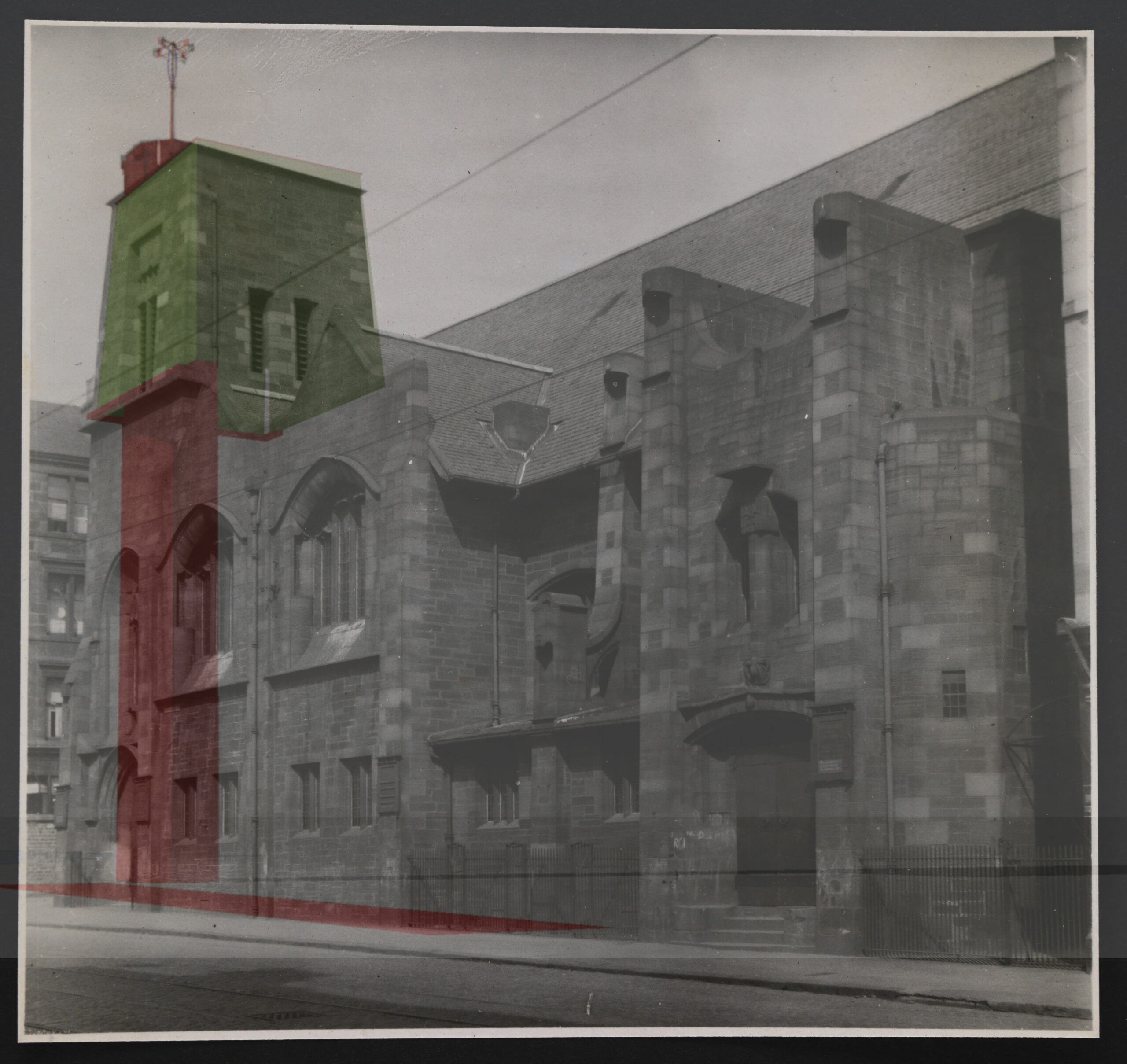 Reinstatement of the Finial
Using a process of overlaying key arrangements over the provided historical photographs we were able to test the characteristics of each design iteration against a legitimate source. We used this method to discuss whether or not the central pole was originally a continuous thick diameter from the base to below the cage vs a thinner pole from the base to the top of the finial. We modelled a design proposal with both a flat bar curved cage and round bar curved cage for comparison when aligned with the historical photograph. When reviewing the detail photograph it appeared that the curved bars in the foreground and background were thicker than the bars on the sides of the finial which are shown to be slender.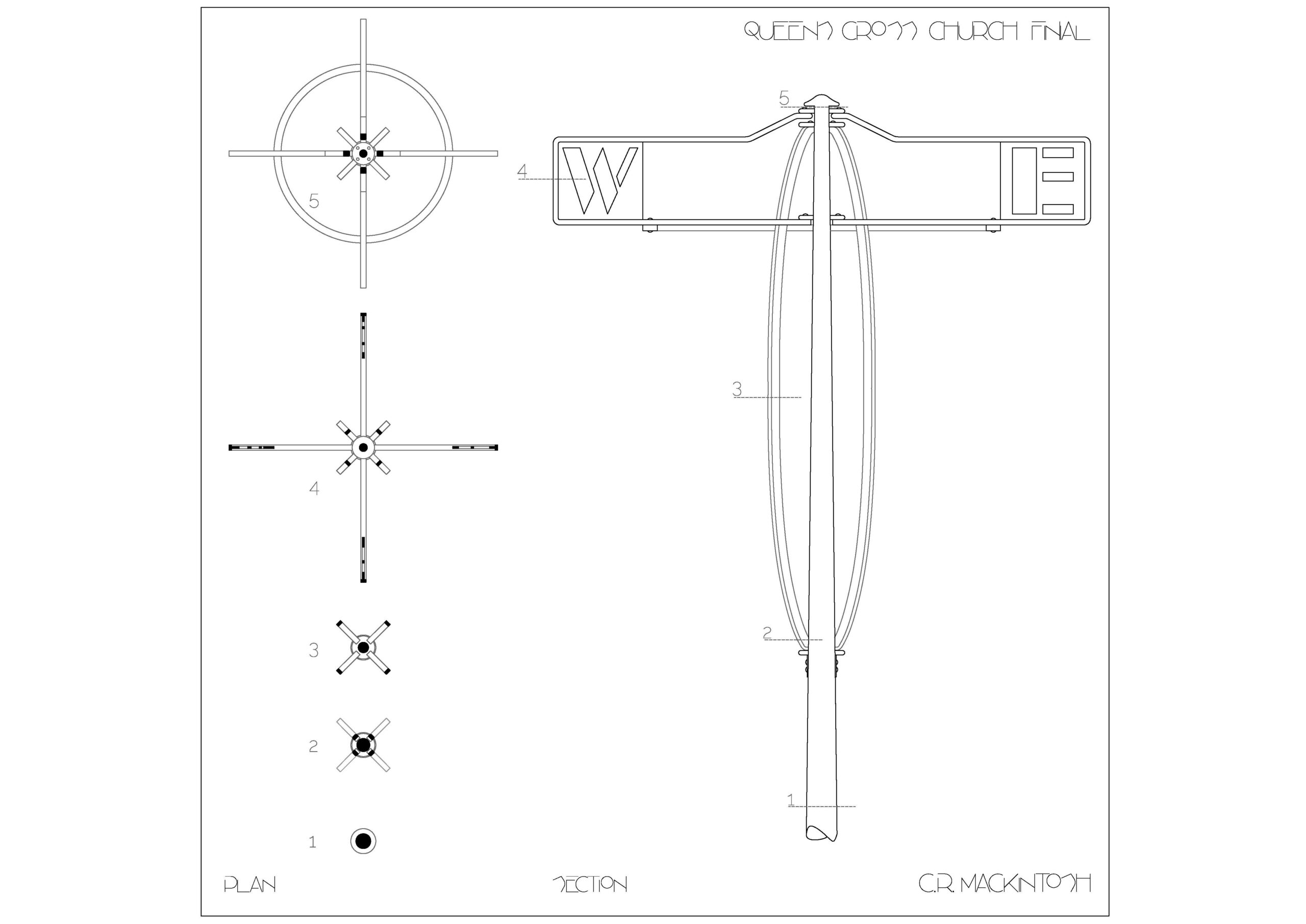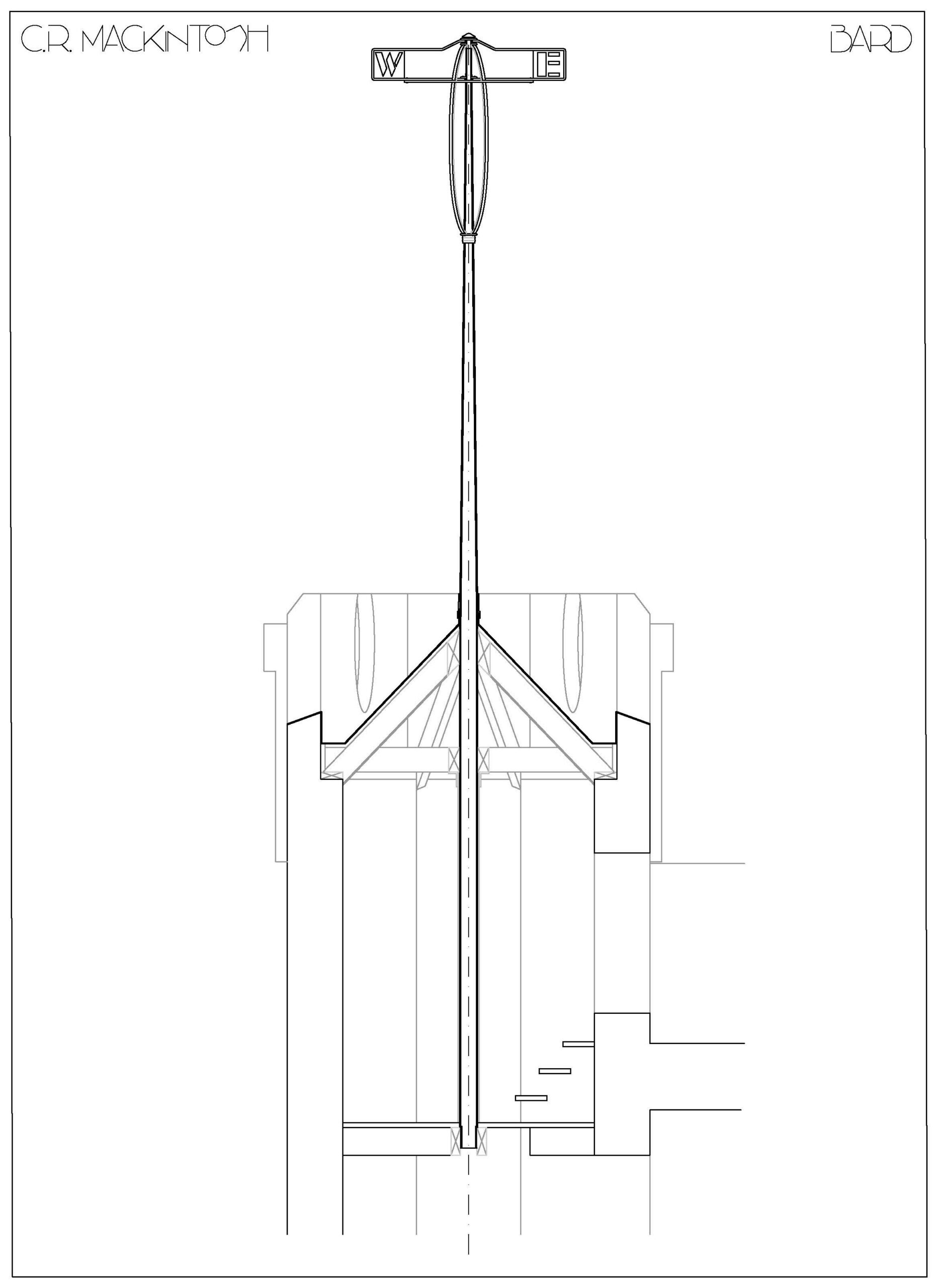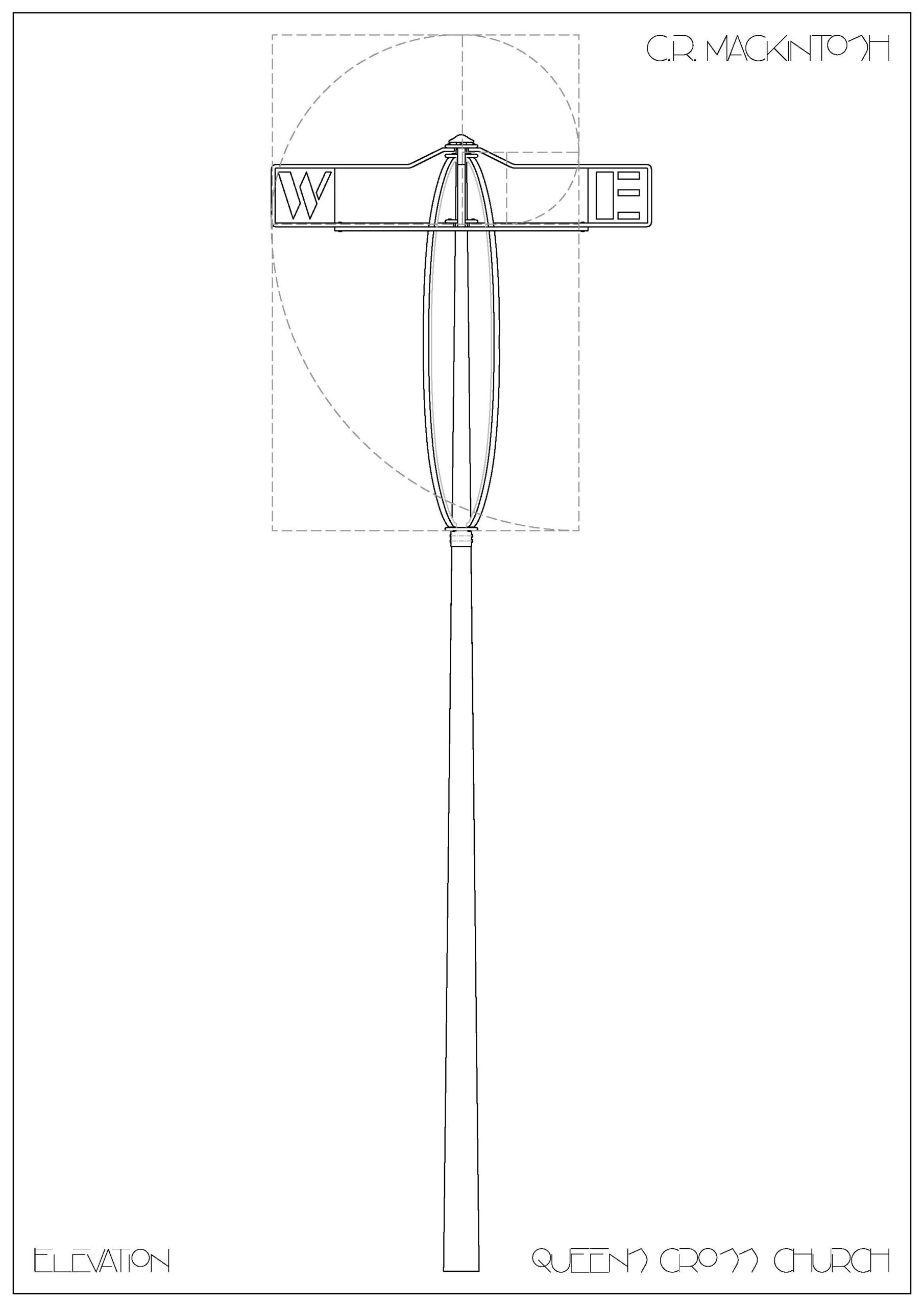 The proposed material of the finial is to be galvanised mild steel coated to replicate black gloss on cast iron. This has been chosen in order to have the same look and feel as the original wrought iron finial while having significant benefits for longevity and ongoing maintenance.
The directional arms and main curved cage are both to be bolted separately to washers that are fitted round the central pole these will be fixed at the bottom and the top of the finial. The letter plates will be welded into place at the end of the directional arms. A thick collar at the bottom fixed into place by an upper and lower washer helps the rigidity of the above cage.