IONAD EilEAn na h-ÒiGE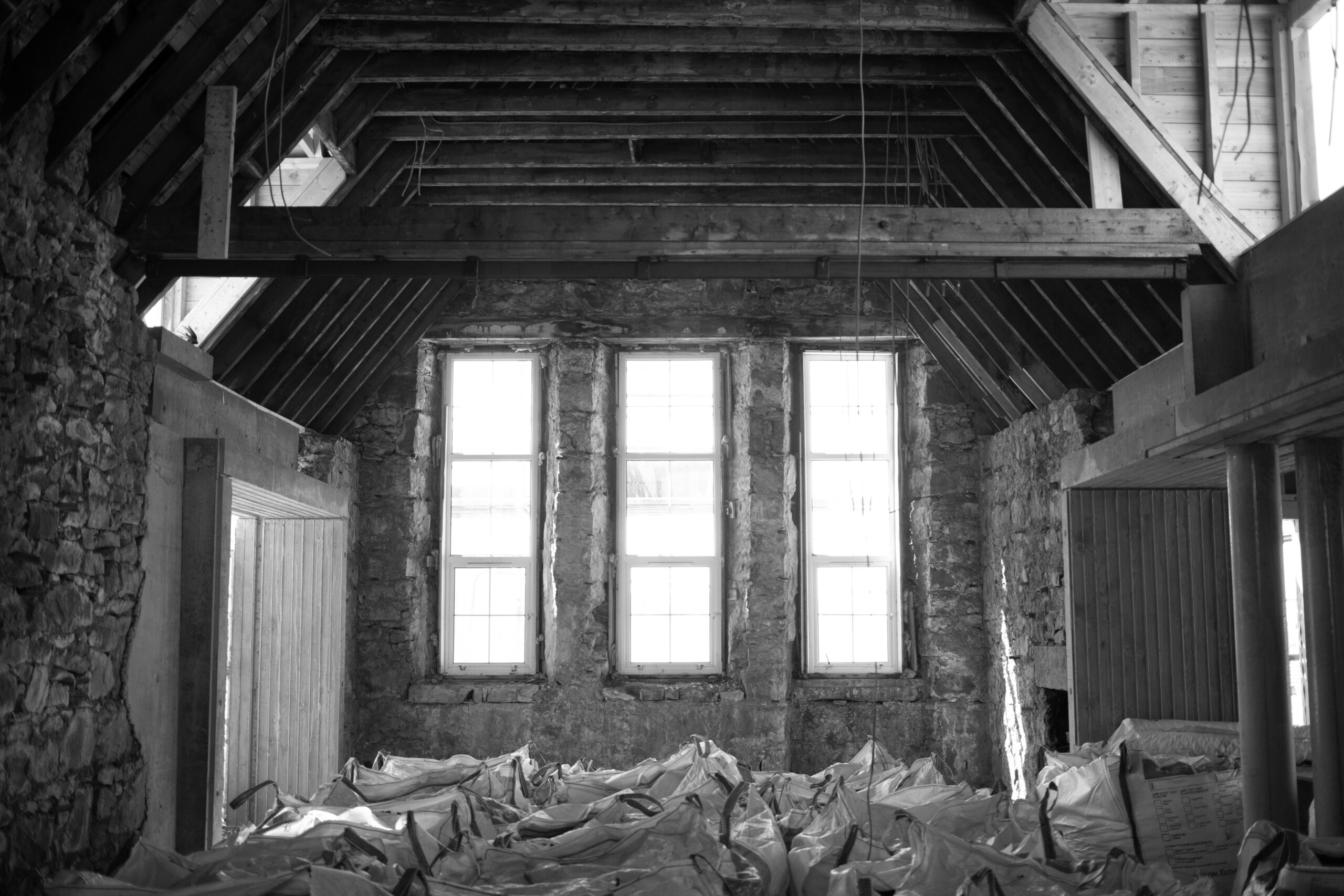 Comann Eachdraidh Èirisgeidh (Eriskay Historical Society, CEE) was formed in 2010 by members of the Eriskay community to "identify, collect, preserve and display documents, artefacts, photographs, genealogy and other materials of historical value to both the Eriskay community and visitors". Their biggest project to date, CEE has strived to save the school from further disrepair and along with BARD has developed proposals to reinvigorate the site with a variety of new functions, bringing it back into community use.
Architecture
Ruairidh Moir – Architect
Gordon McGregor - Architect
Andrew Lang –
Murray Morrant -
Ciaran Gallagher -
Charles Tulley – Architectural Assistants
Location
Isle of Eriskay, Scotland
Allocation
2022
Client
Comann Eachdraidh Eirisgeidh (CEE)
Status
Construction
Award
Scottish Design Awards 2022: Future Building Or Project (Finalist)
The North-South extension which links the former schoolhouse to the 'Horsa' is deliberately kept long and low to remain subservient to the school building. The roofs are formed by a shallow pitch which rises along its length, following the topography. Floor levels rise gradually to do the same via a series of ramps, dealing with the level difference between the 'Horsa' and schoolhouse. Above the gathering and temporary exhibition rooms Heat Absorbing Light Shafts (HALS) give the building its distinctive punctuation on the roofscape, bringing light into the depths of the floor plan whilst also converting solar gain to hot water to be distributed to other areas of the building as a sustainable energy source.
The material palette throughout has been refined and restricted to bring all new constructions to a cohesive legibility. The materials are typical for the rural landscape though have been consciously deployed in an atypical manner. White painted concrete soap-blocks form the new walls whilst the roof is of sinusoidal fibre cement sheeting. These materials harmonise with the original core building whilst articulating their distinctiveness through detail.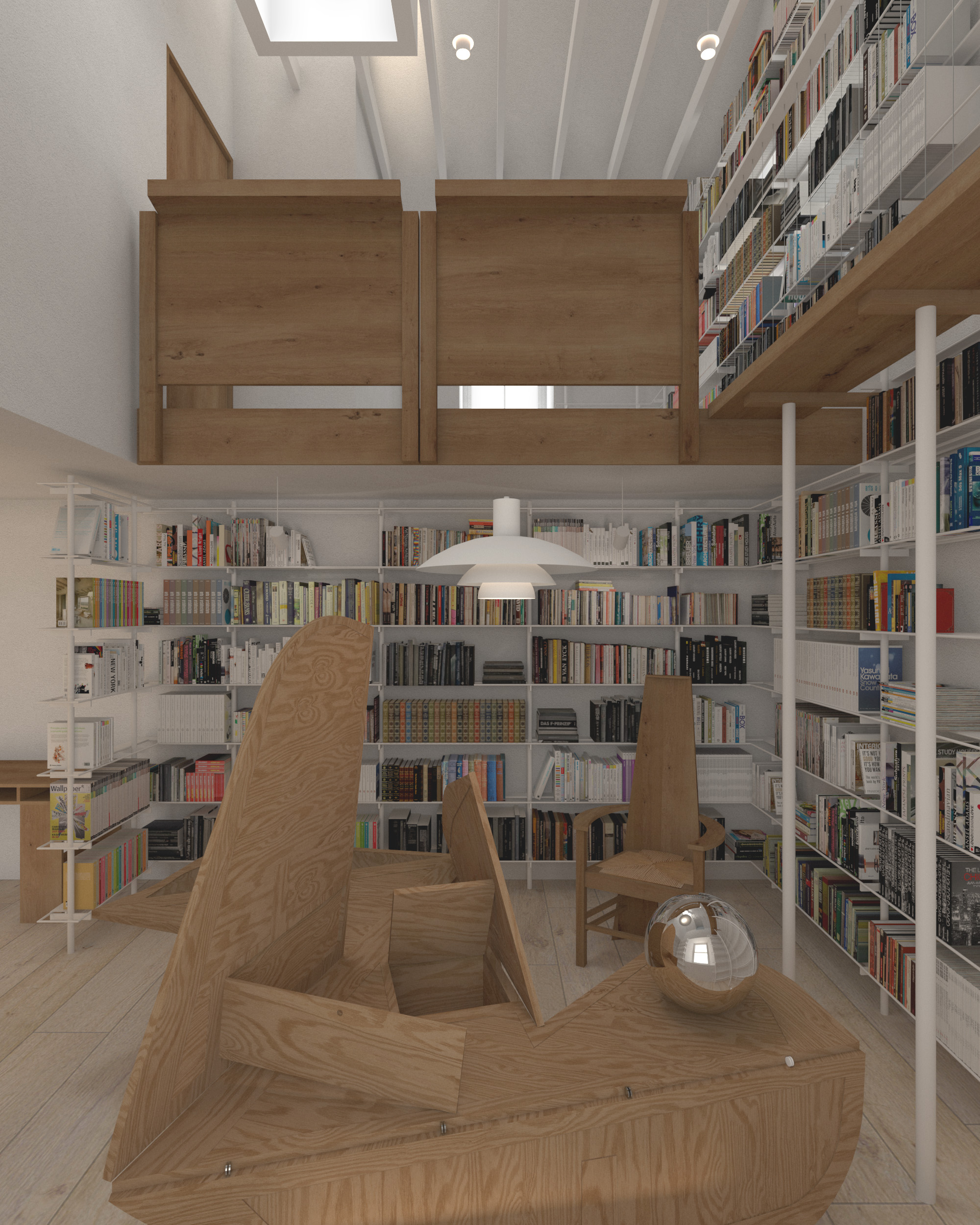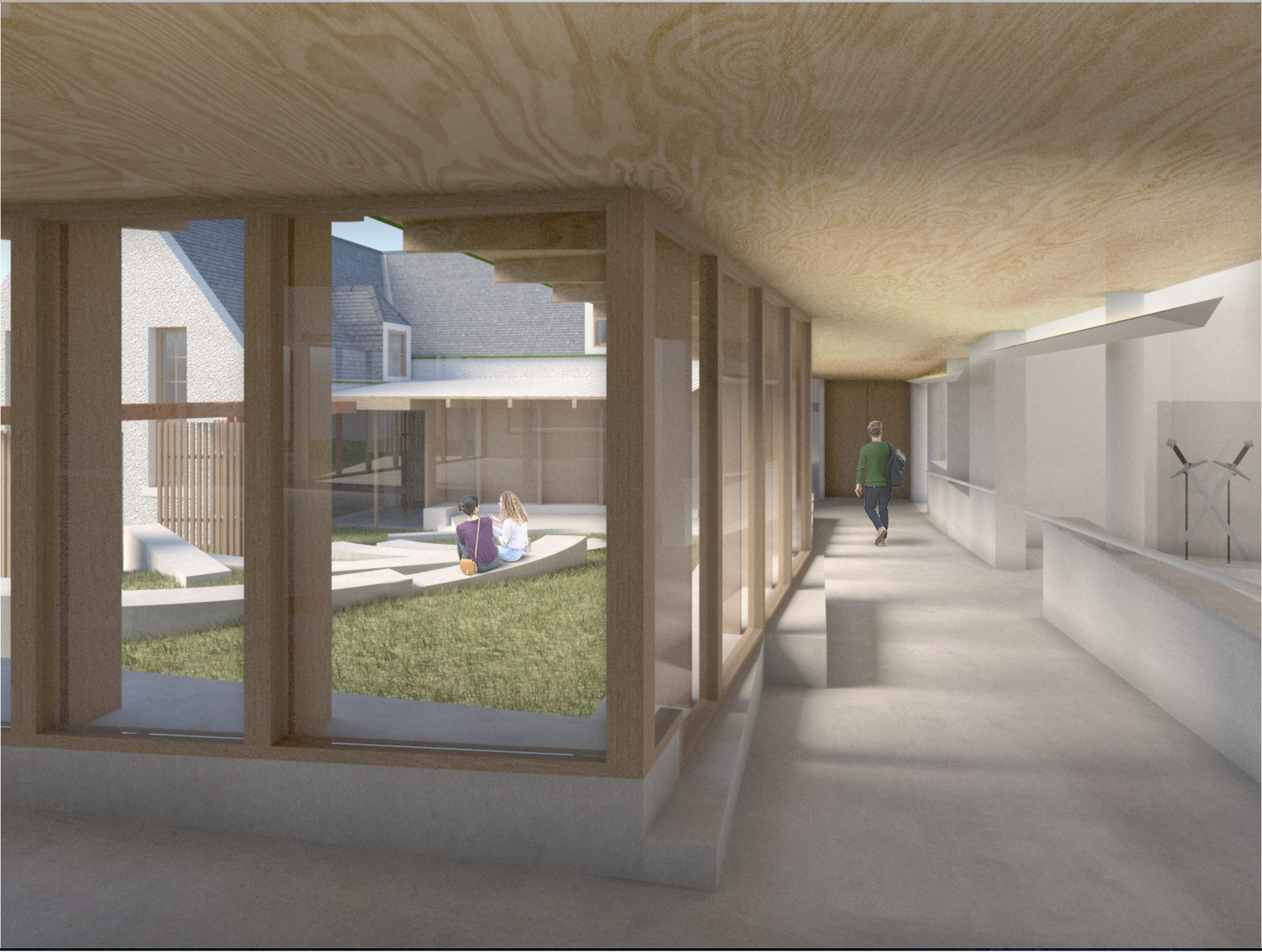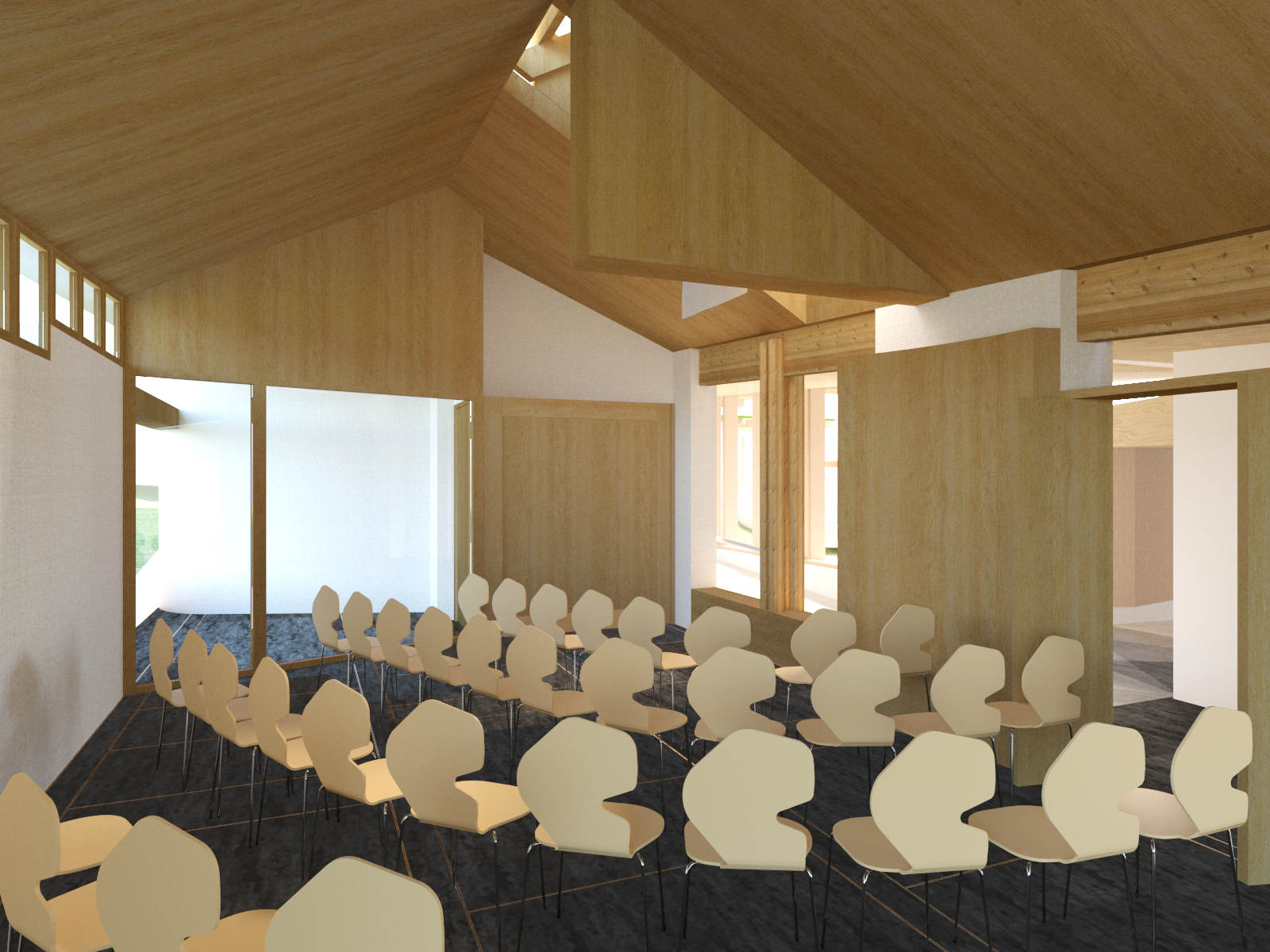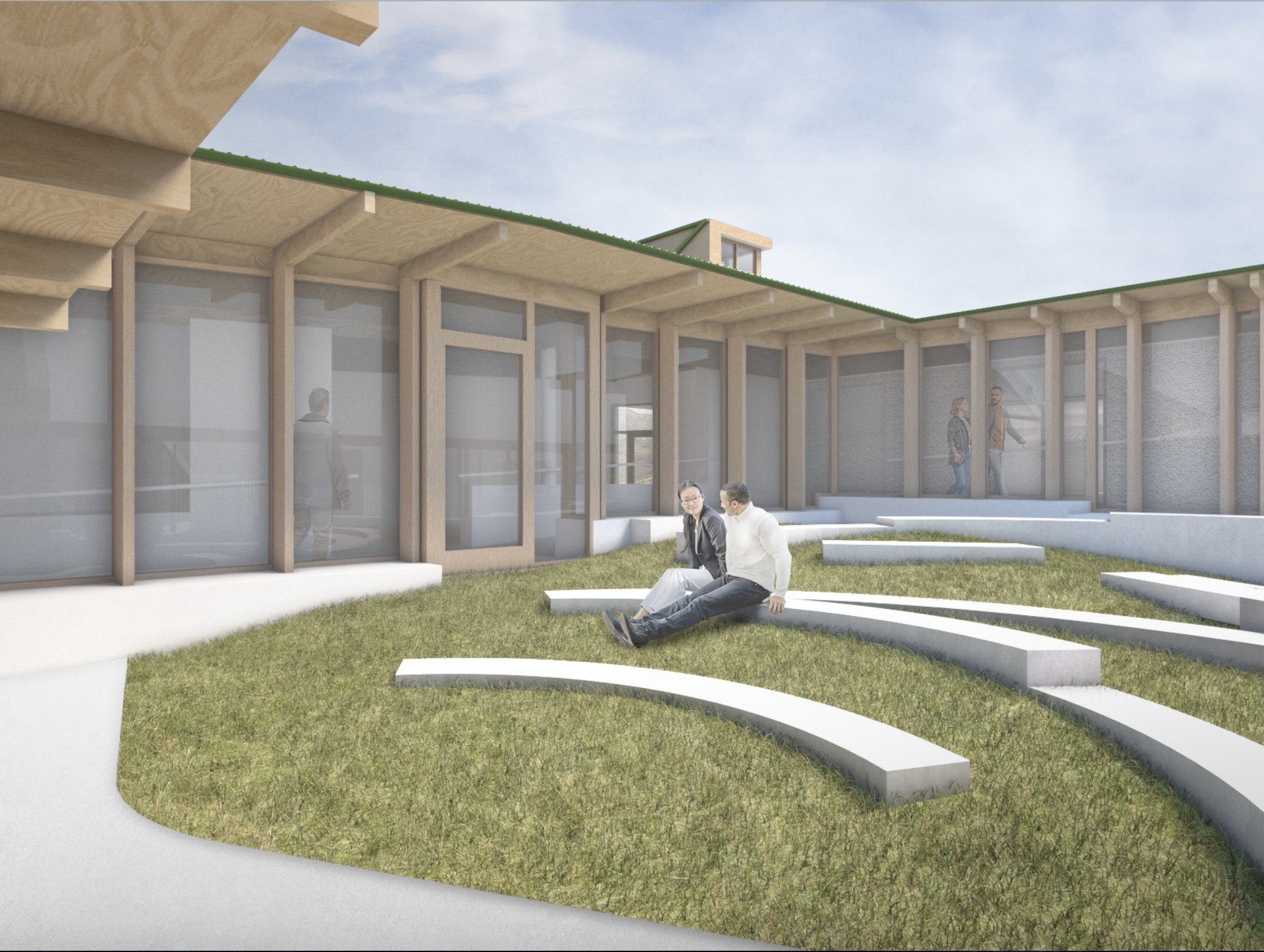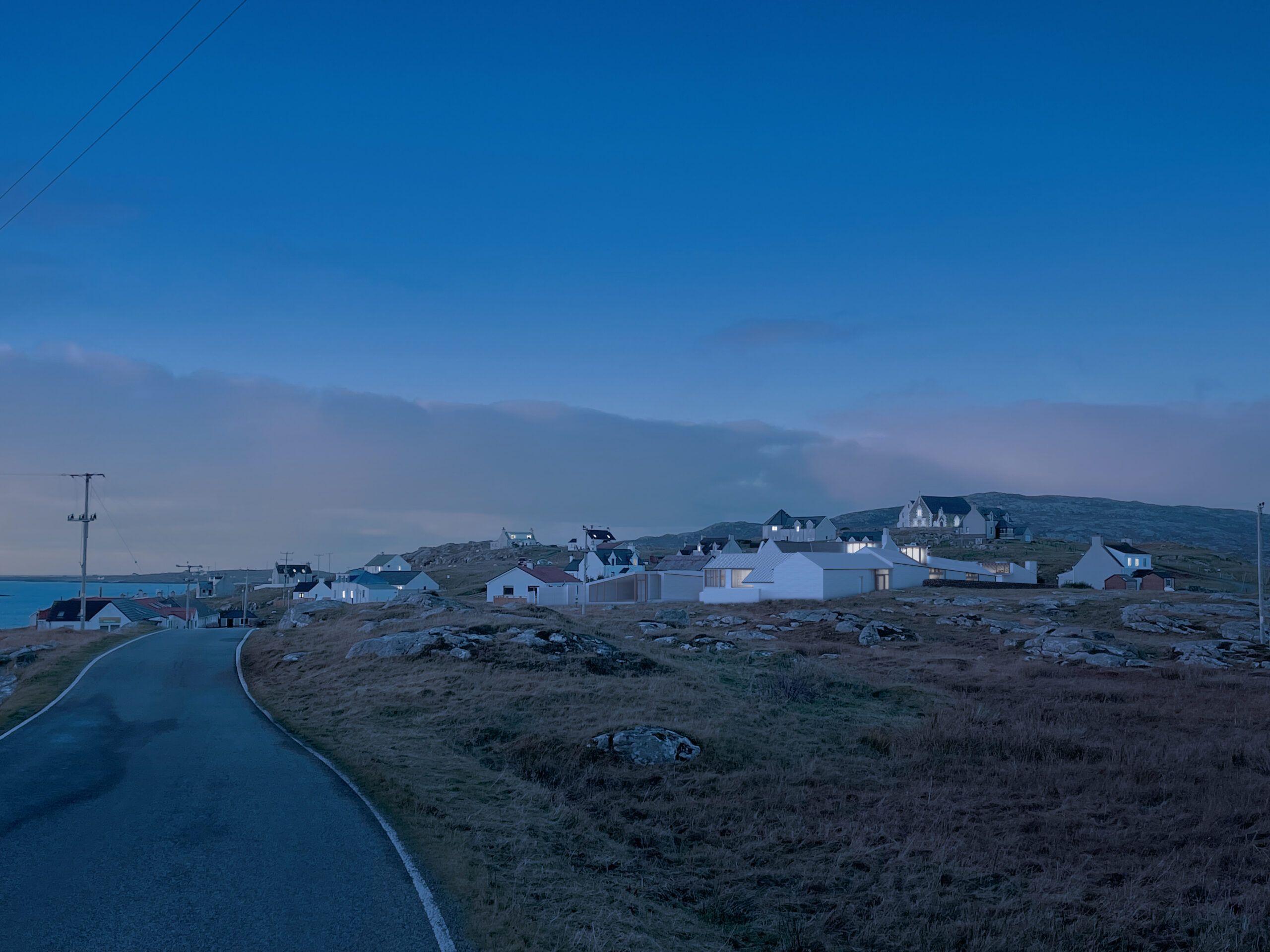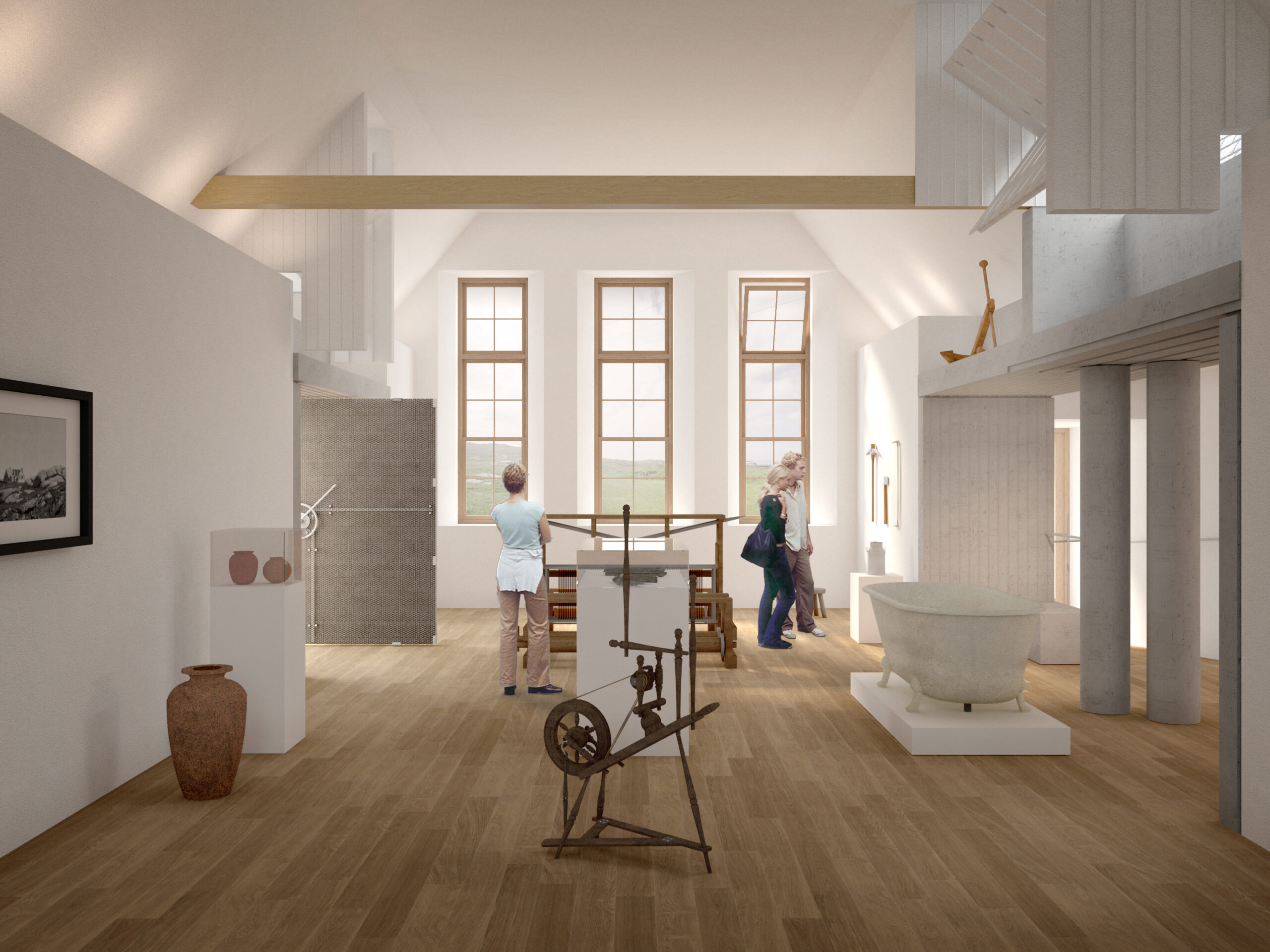 The focus of the scheme is the new museum and heritage spaces which will be based in the original school building. These will display the rich history of the island and its people within spaces many of its visitors will hold memories of. Where extensions are required these have been designed contemporary in their language yet congruous with their context. Familiar forms of pitched roofs and masonry walls ensure new buildings tie in with the fabric of the immediate site and wider island vernacular. A multitude of functions for islanders and visitors alike will populate the rest of the site with the society aiming to host various classes and events and overnight accommodation available in the well-being suites.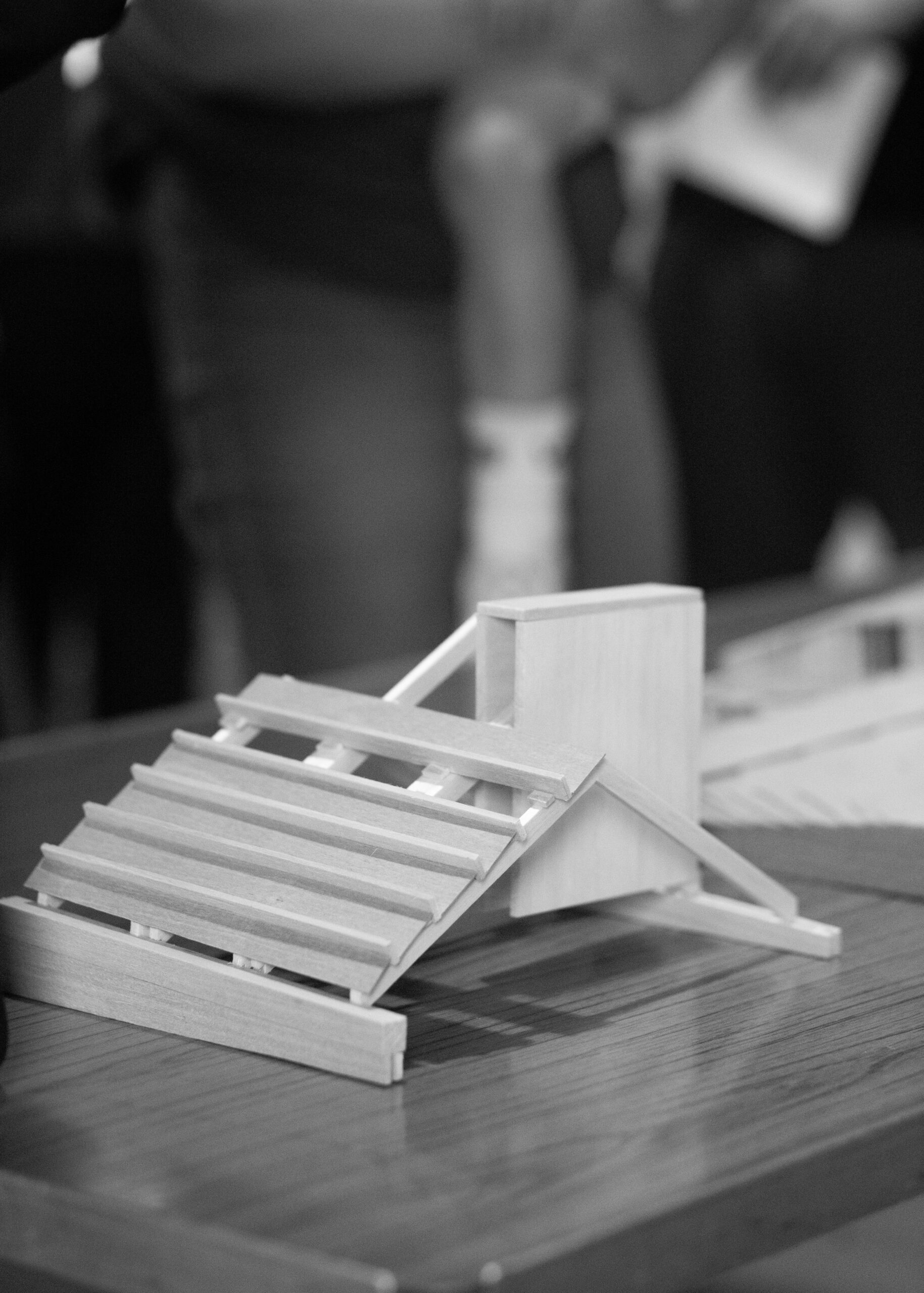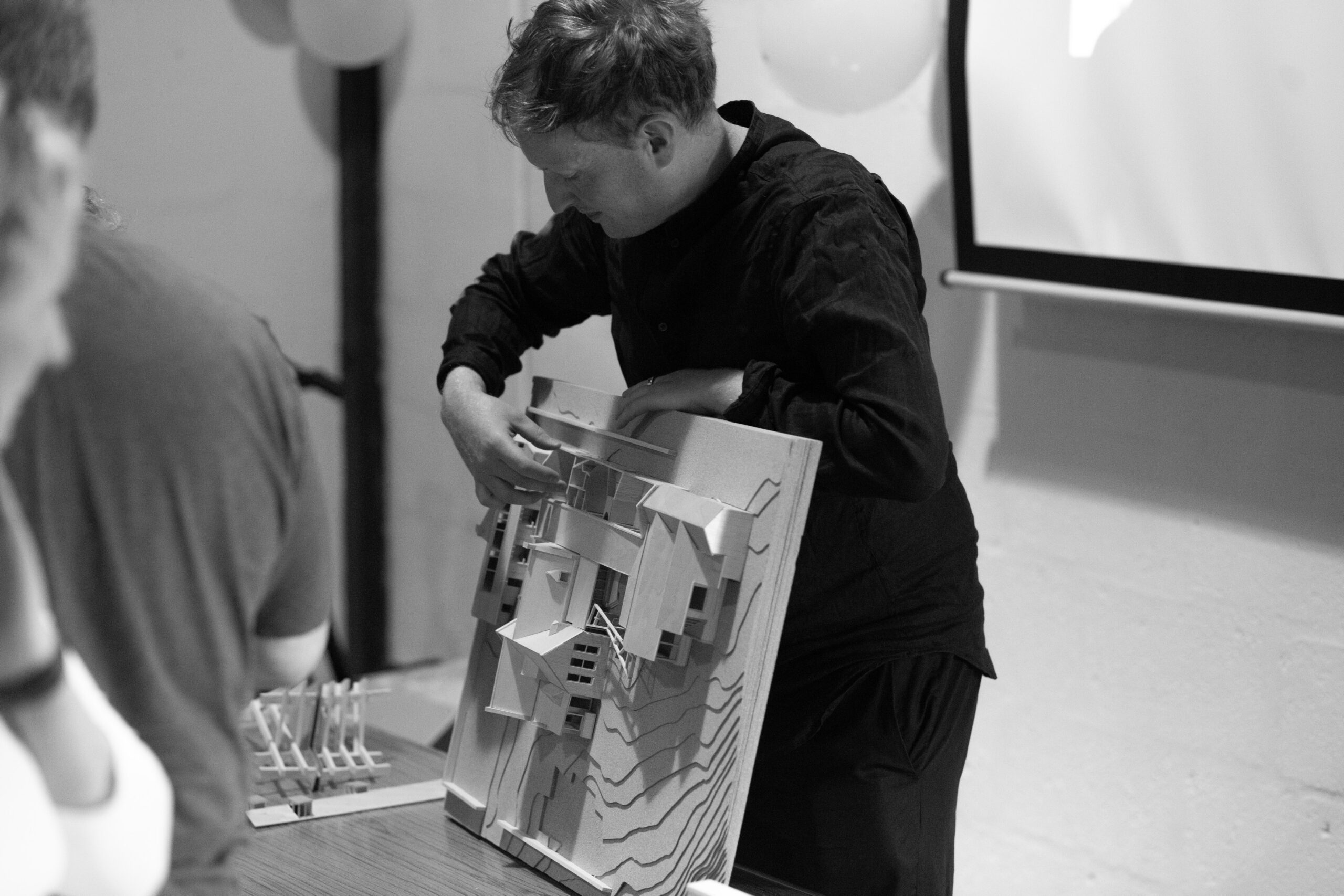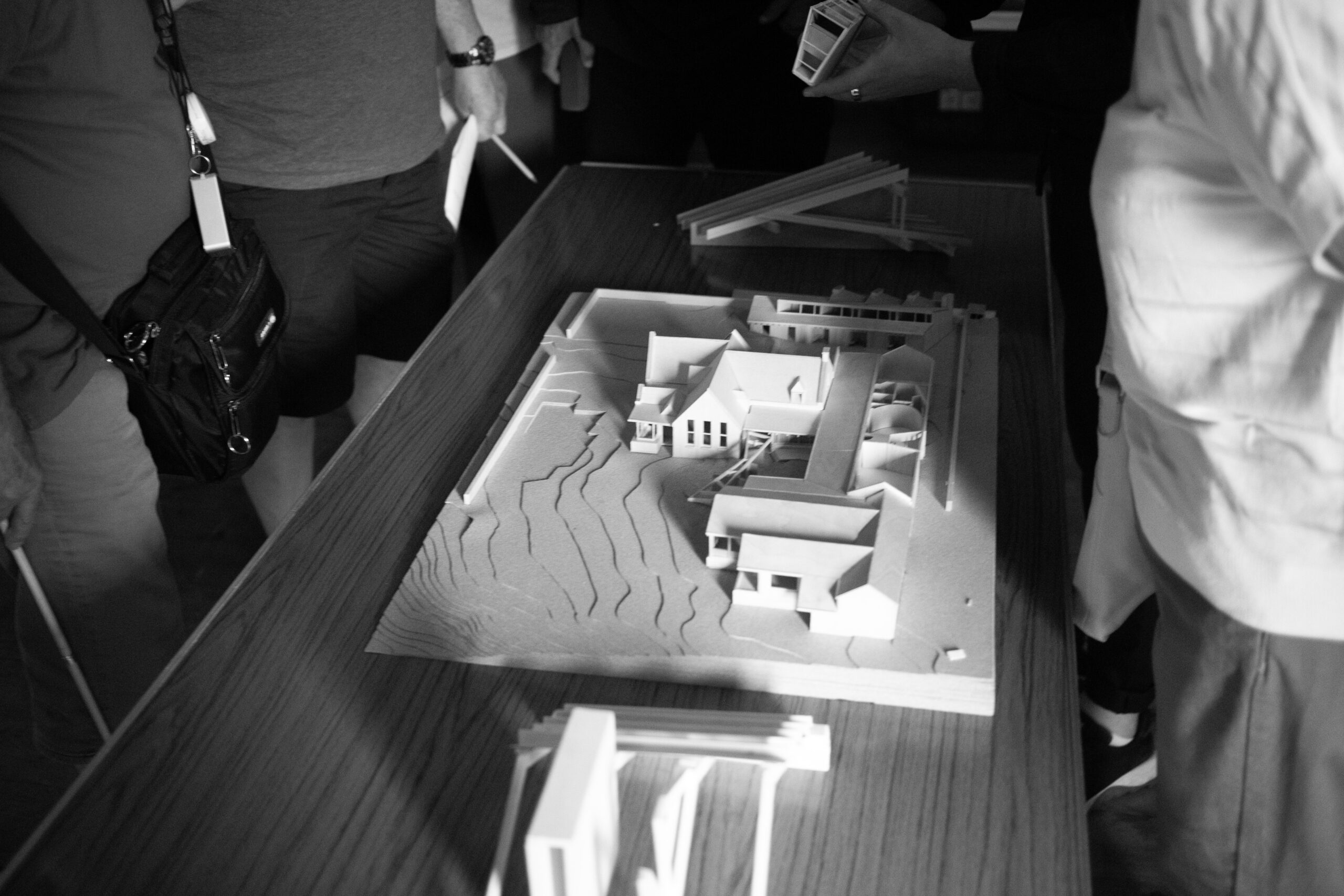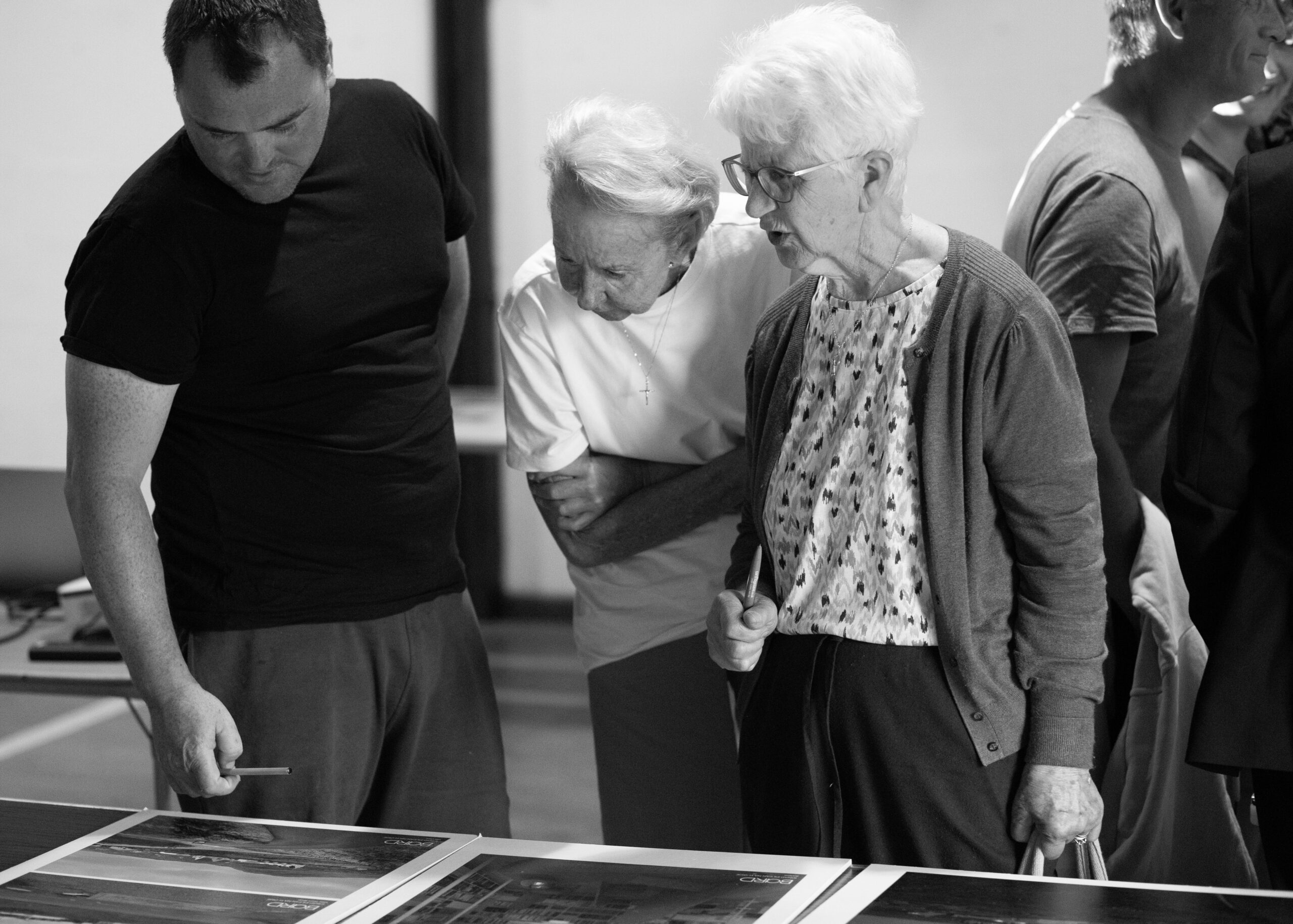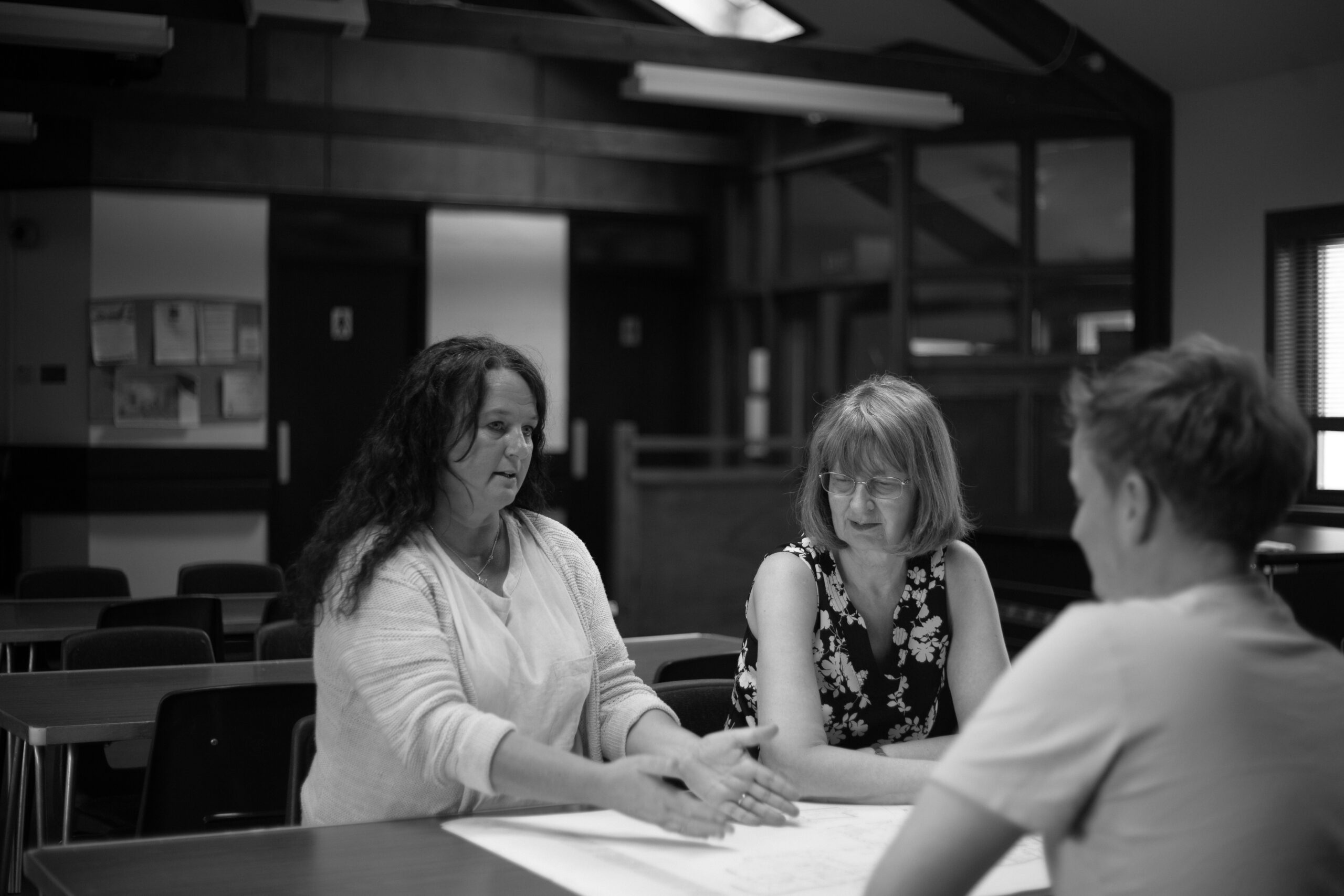 The existing school building will be significantly thermally improved with a full new insulation envelope specified in conjunction with Ecological Building Systems, meeting as close as is possible to EnerPHit standards (Passive House for refurbishment). Where there are new constructions these have been designed with high levels of insulation, beyond what is currently required by building standards, with a view to improving environmental efficiency and in turn economic sustainability by reducing running costs. These build ups are designed to be breathable to improve air quality whilst petrochemical based materials have been consciously avoided in favour of more sustainable alternatives. Renewable energy sources have been planned, with the inclusion of heat pumps and photovoltaic panels providing for space heating and hot water distribution.