C

O

MU

N

n

EAC

h

D

R

ai

D

h Nis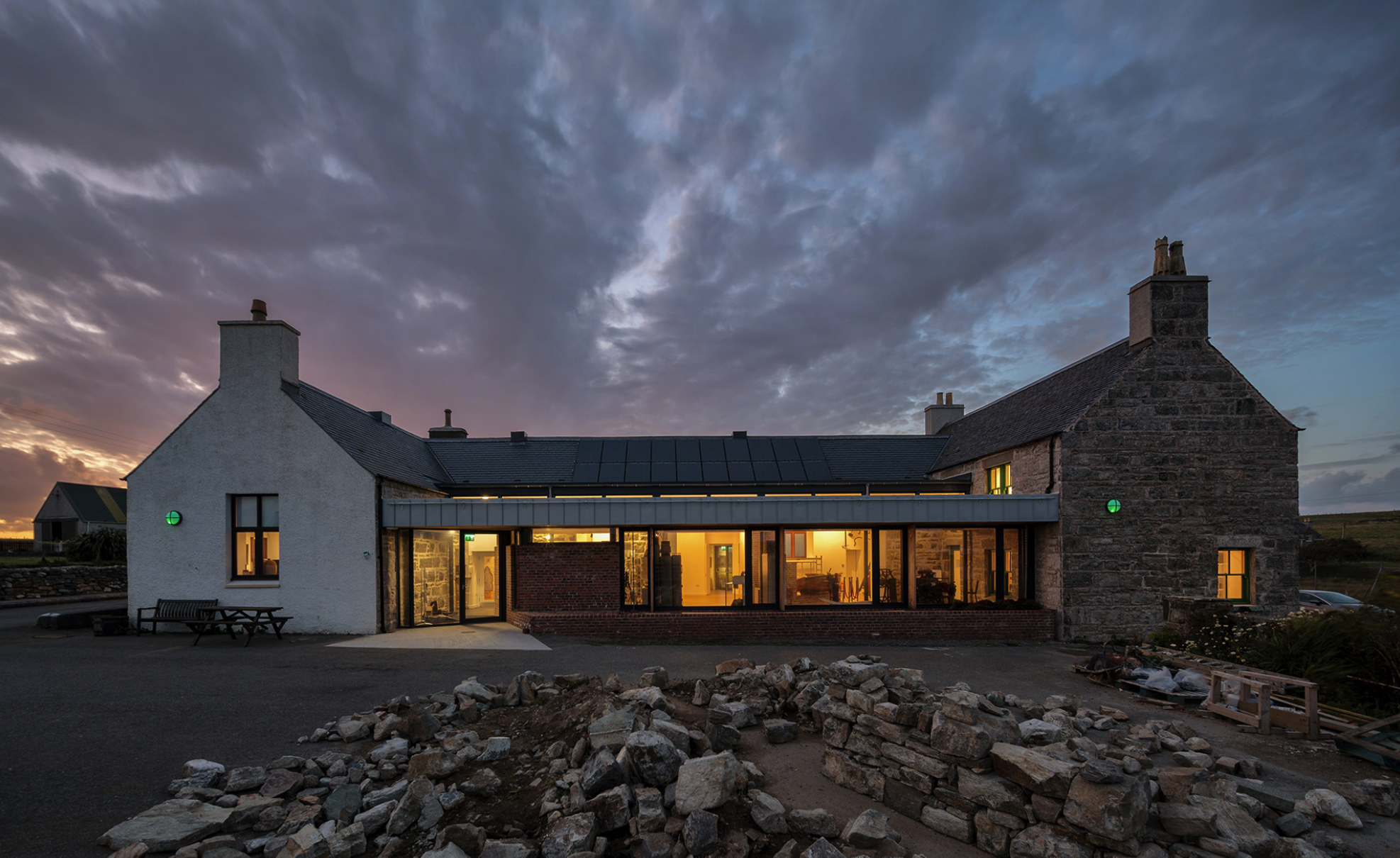 In 1878, Cross School was constructed on the Isle of Lewis featuring a headteacher's house and classrooms arranged in a horseshoe configuration. Although this typology was typical for its time, it remains one of the last of its kind in existence on the island. In 2011, Comunn Eachdraidh Nis (CEN, Ness Historical Society) took over the redundant buildings, which were in a state of dereliction and earmarked for demolition, and moved their museum collection, archive, artefact storage facilities and café to the site. Despite this, the buildings remained mostly cellular in nature and without the inviting presence necessary of a modern museum facility.
Architecture
Ruairidh Moir – Architect
Ciaran Gallagher – Architectural Assistant
Nikitas Papadopoulos – Architectural Assistant
Charles Tulley – Architectural Assistant
Ryan Reid – Architectural Assistant
Location
Ness, Isle of Lewis, Scotland
Completion
2020 (Phase 1)
Client
Comunn Eachdraidh Nis (CEN)
Contractor
Neil Mackay and Co
Sub-Contractor
GA Barnie (Electrics)
Barres (Renewables)
The Joiners Bench
(Specialist joinery and carpentry)
Quantity Surveyor
IMQS
M&E
Greenspace live
Structural Engineer
Total Design Ltd
Clerk of Works
Tighean Innse Gall
Project Coordinator
Urras Oighreachd Ghabhsainn
(Galson Estate Trust)
Related Projects
Comann Eachdraidh Eirisgeidh,
Comann Eachdraidh Sgire a' Bhac,
Leverhulme Community Hub
Extensions and alterations were designed carefully to ensure any new works did not diminish the character of the existing building whilst making the school workable for its transition to a heritage museum. The fenestration pattern was, wherever possible, retained and in places adapted to form new access points whilst ensuring the pattern of former use is still legible.
A deep cill creates an open frontage which extends between the gables and steps in section to allow light to penetrate deep into the plan. Made of brick, it recalls the Butt of Lewis Lighthouse, a rare application of its type in Scotland, as well as referencing the late 19th / early 20th century brick tradition that was present on the Isle of Lewis.
A c.10th century pre-Christian cross, thought to have marked the grave of Saint Ronan on the Island of Rona, is a significant artefact. Three holes cut into the stone is said to have allowed islanders on Rona to peer through into the candle lit interior of their chapel and to foretell their futures. By developing a display stand for the cross at the heart of the building, visitors are able to look through the stone once again, 1000 years hence.
The transformed building is allegorical in nature, where one can observe and read artefacts in a dedicated facility devoted to its community and contents. The coding between new and previous construction as well as the subtle application of surfaces and materials allows the museum collection to take centre stage in an enhanced setting.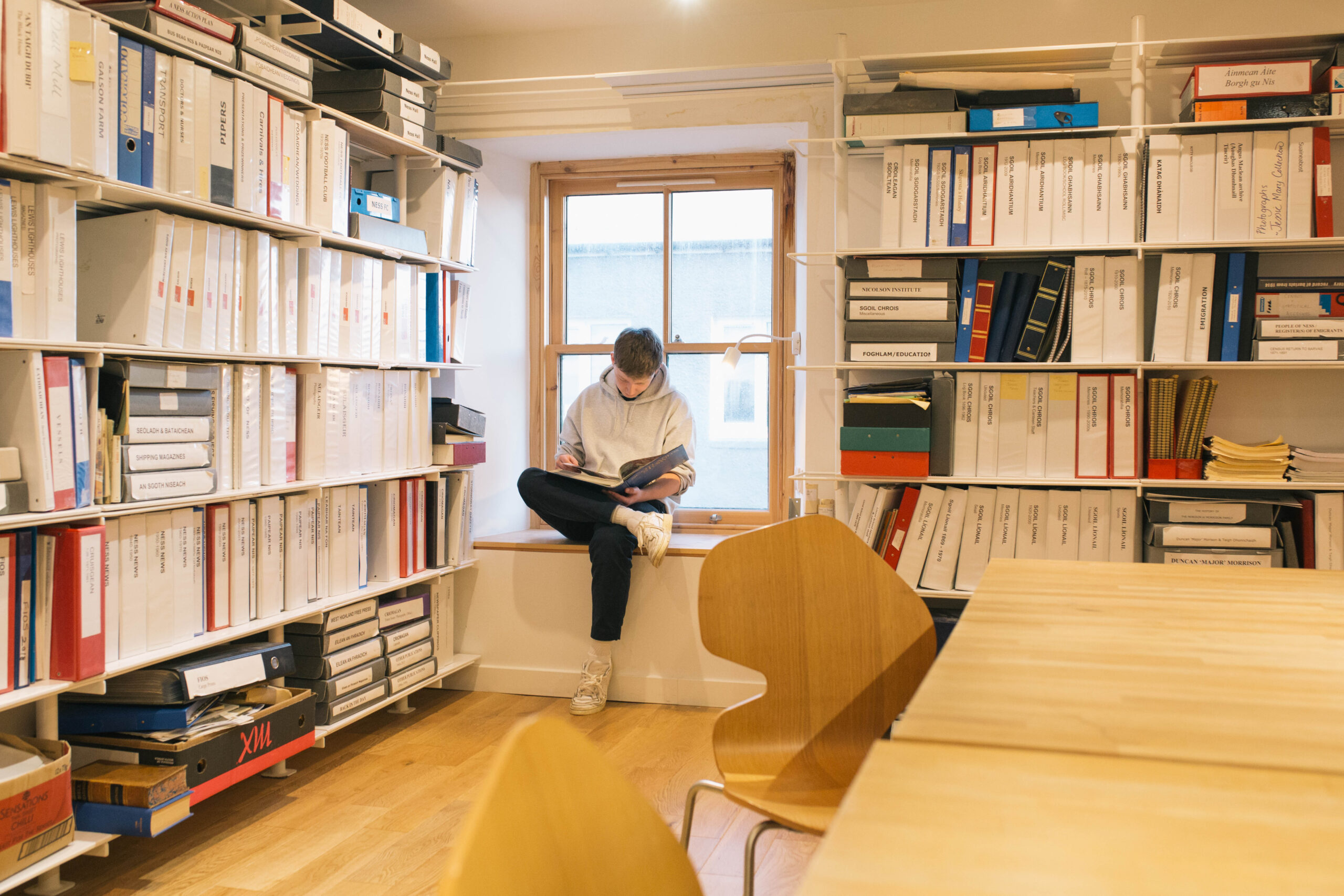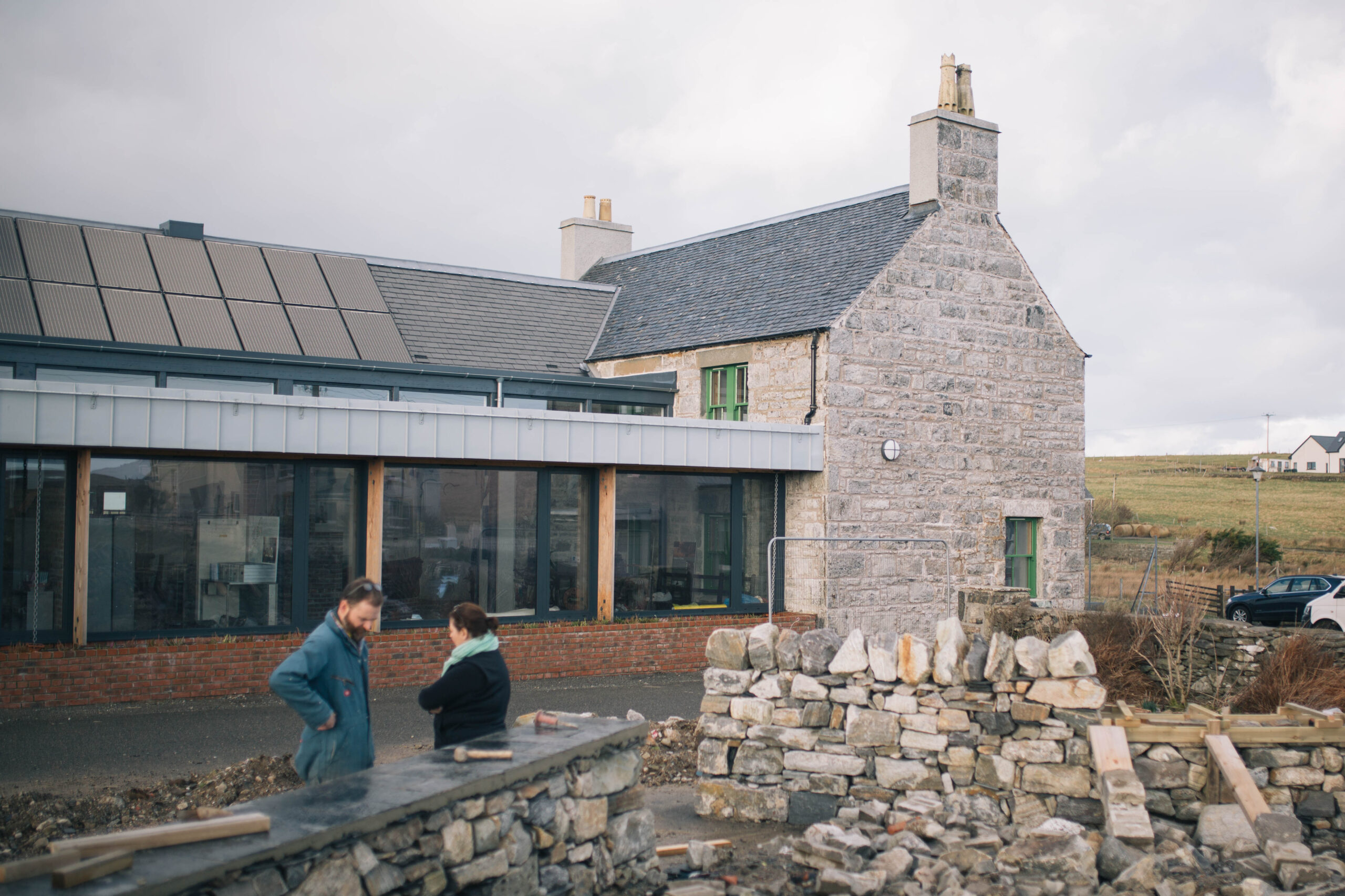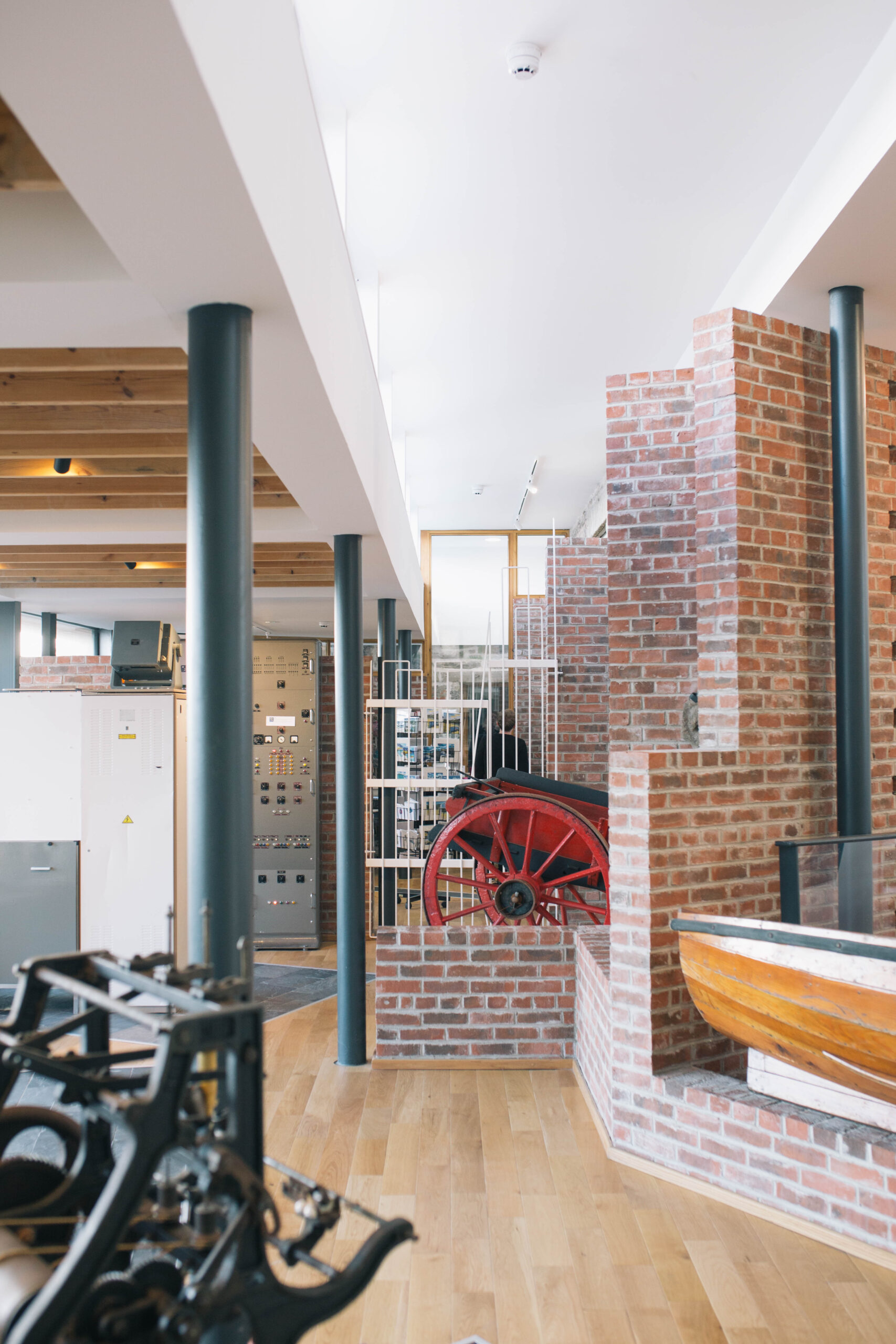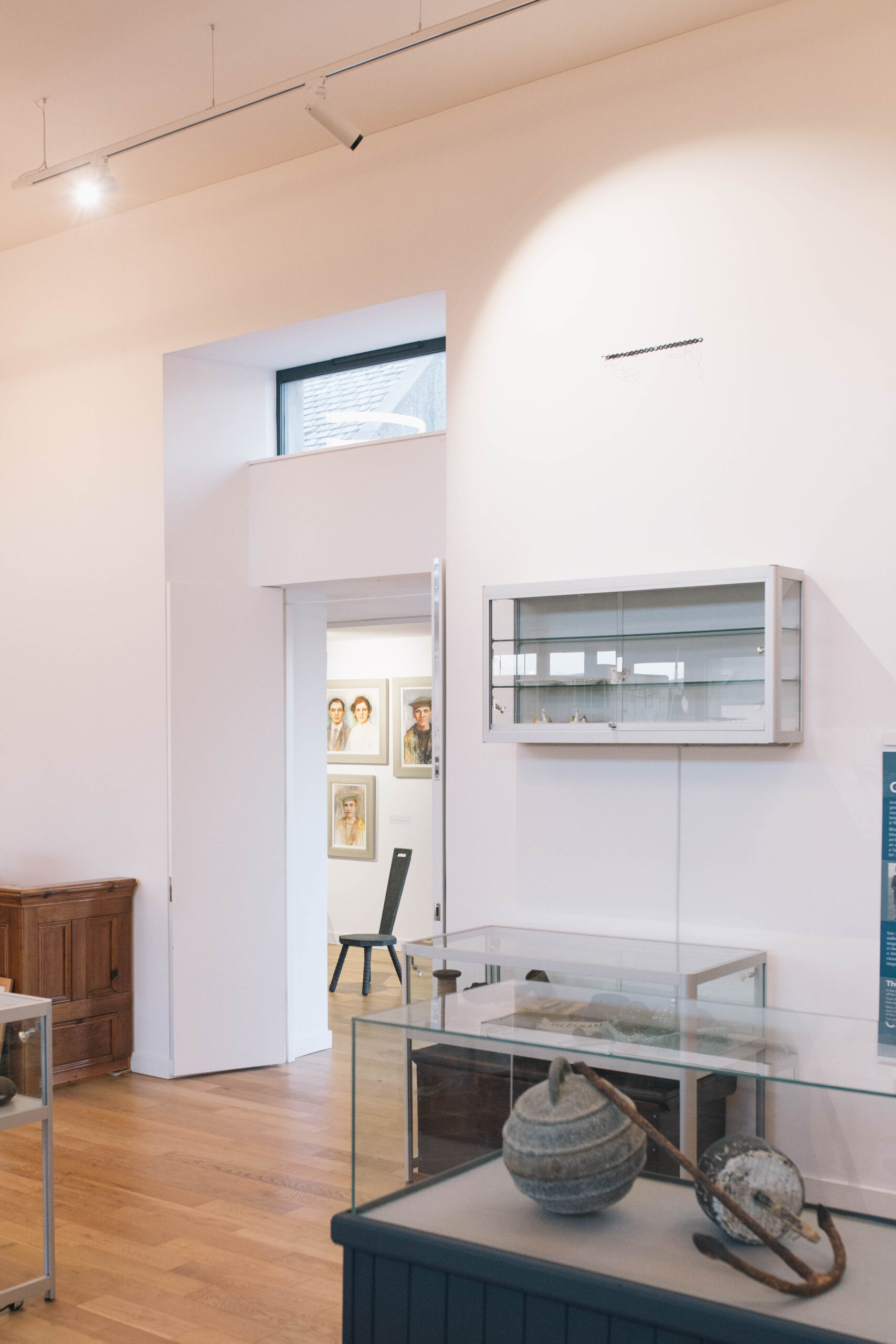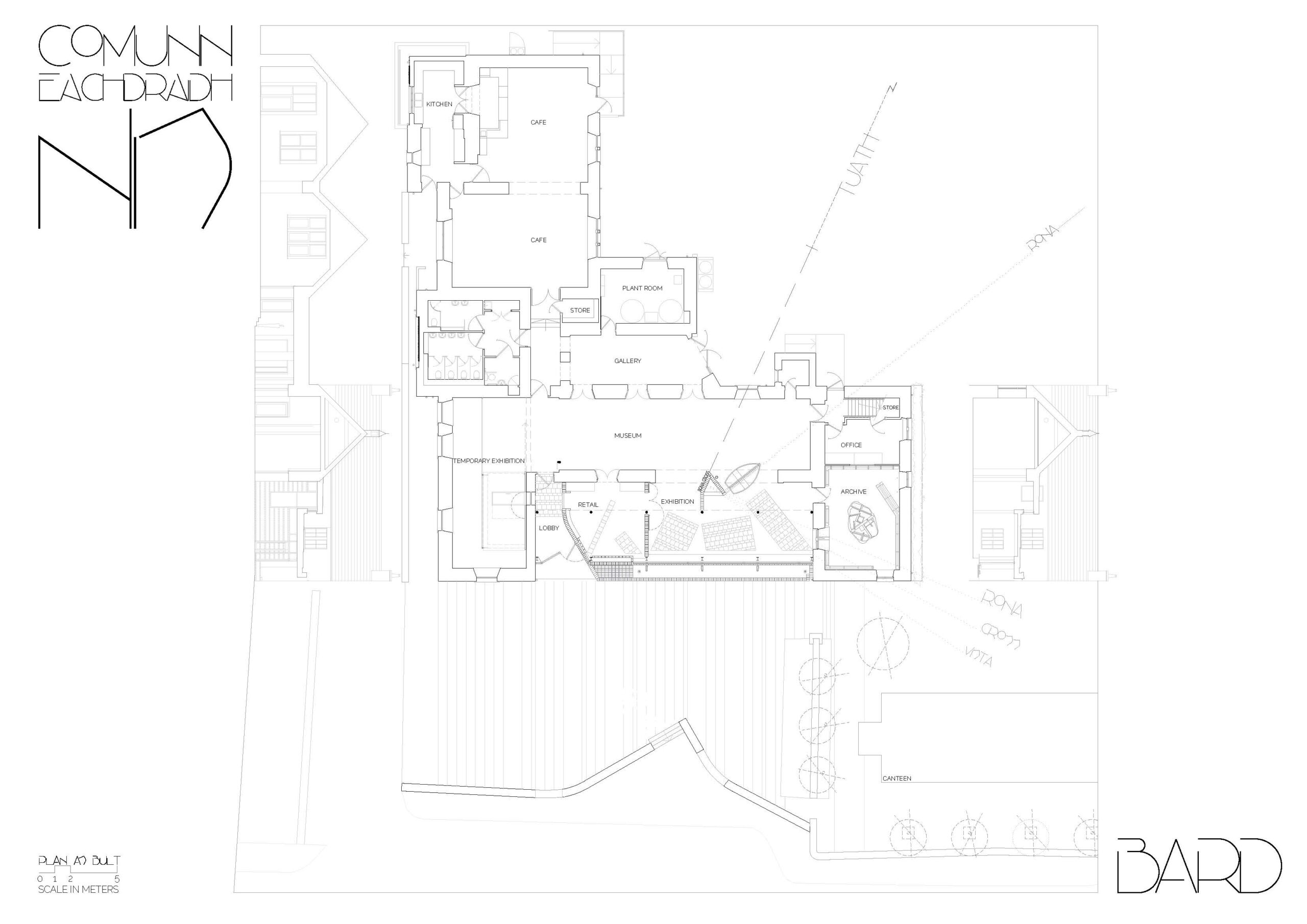 This building is trialling an innovative mix of high-thermal mass slate 'dark floor' heat sink which will redistribute heat from solar gain near windows to the rest of the building whilst forming a distinctive articulation of flooring textures in the main extension. Air Source Heat Pump, Air heat recovery, PV panels with battery are all combined to bring down carbon spend of this project. – 'GreenNess'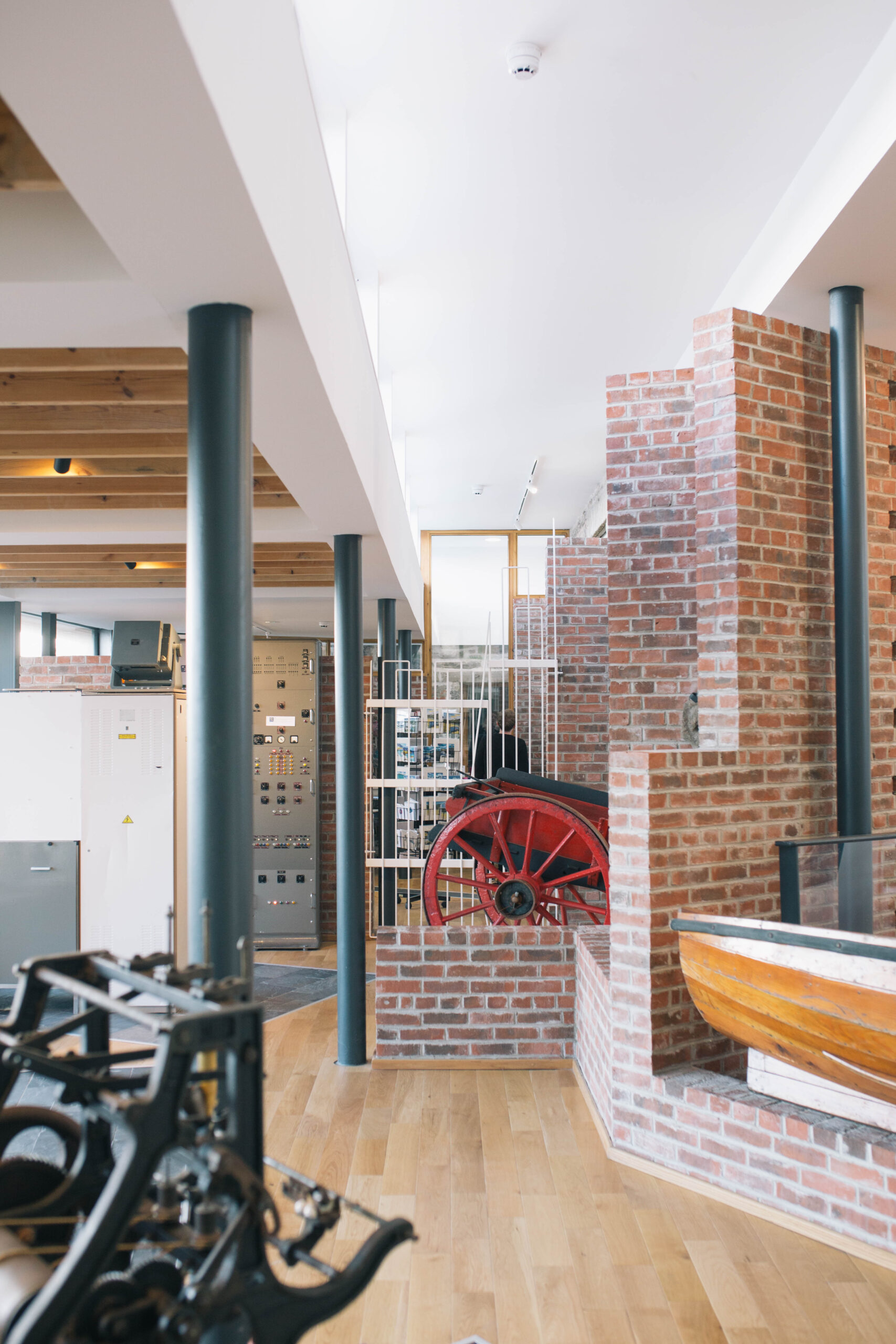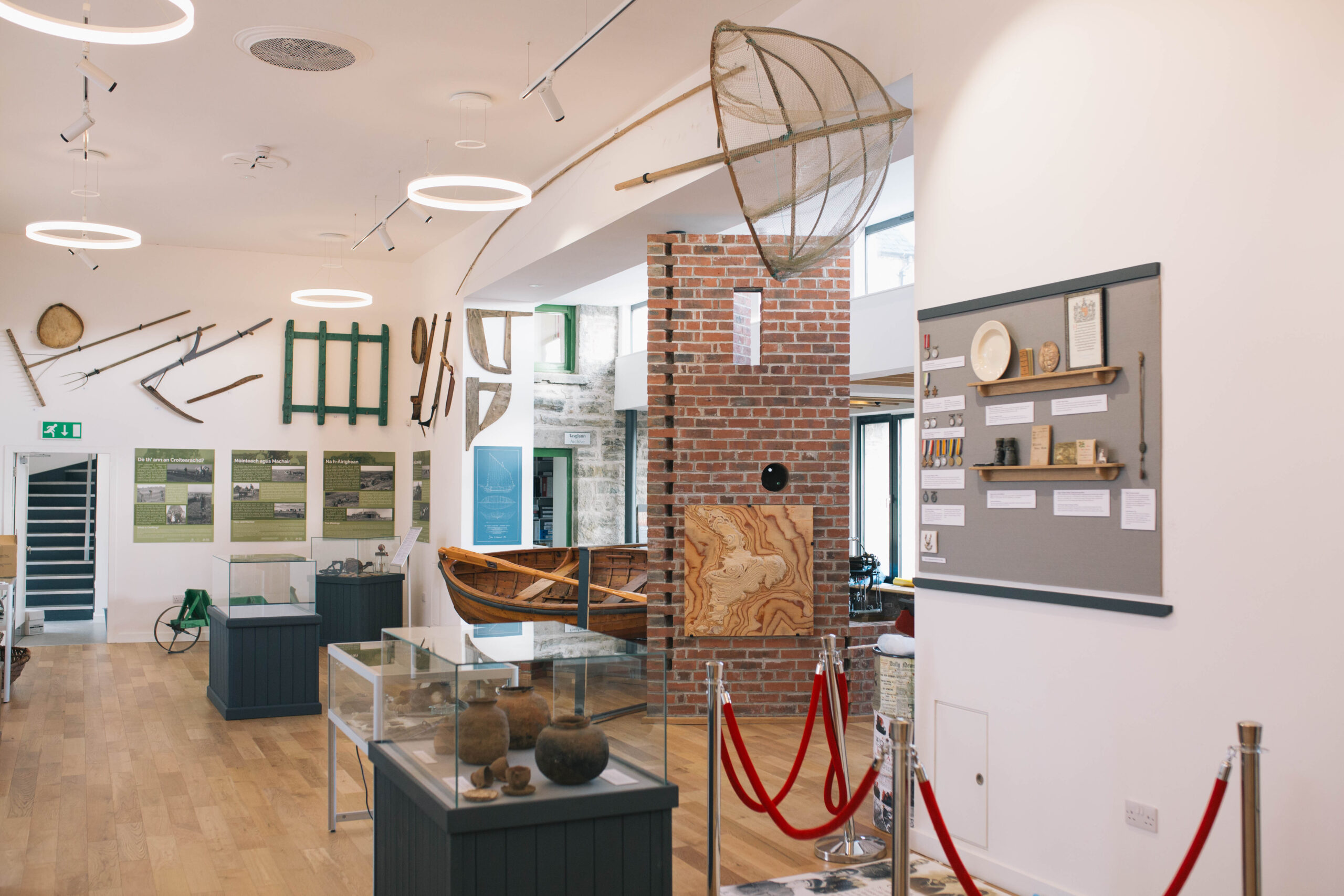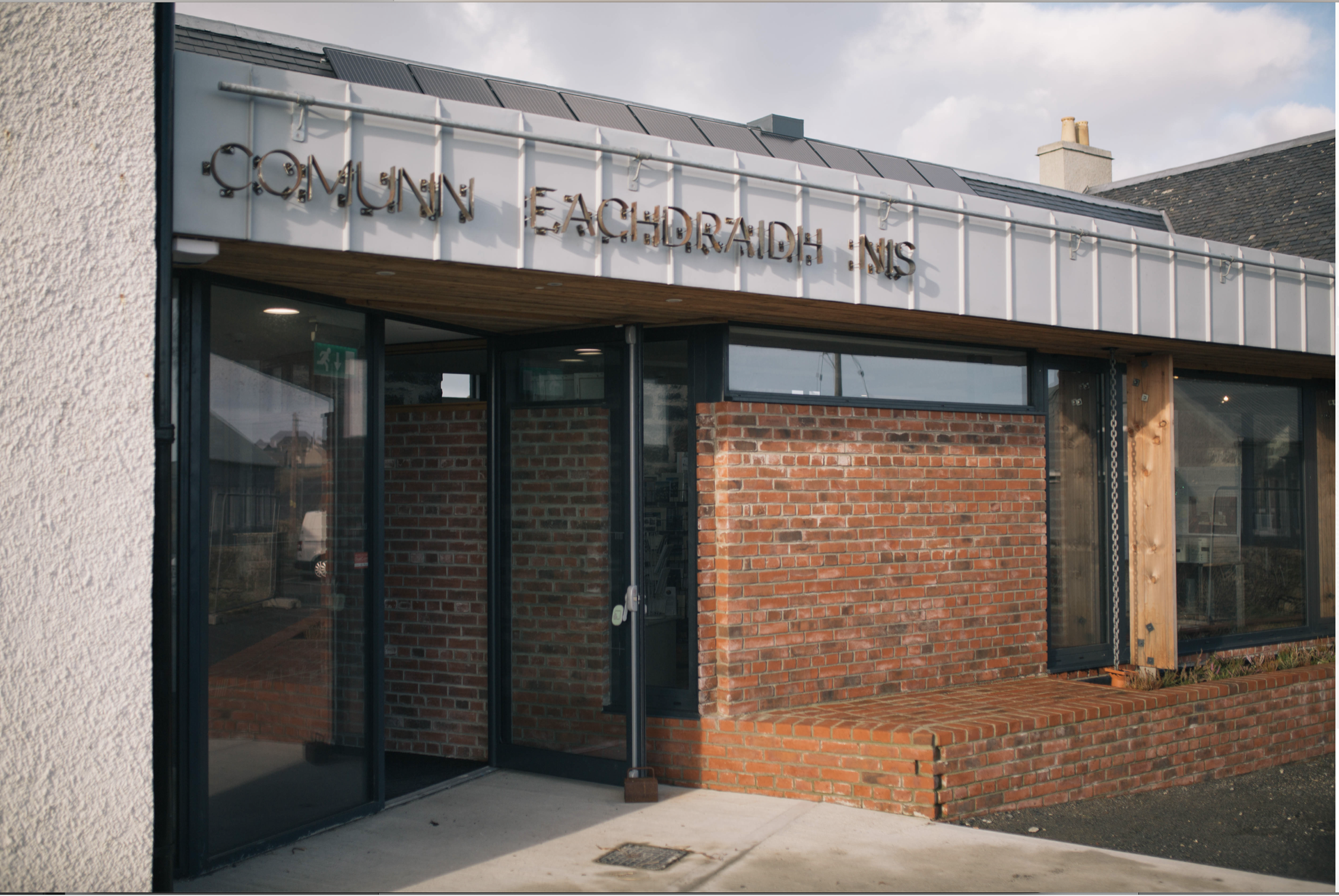 "It has been a pleasure to work with the BARD team on this project. They went above and beyond what we asked of them, presenting us with a building which, not only meets the needs of the organisation and the community, it exudes character from every angle. Visitors are genuinely taken aback when they see the transformation". – Anne Macleod, CEN Operations Manager
Scottish Civic Trust My Place Awards 2022 – High Commendation