COMANN EACHDRAIDH SGÌRE A' BHAC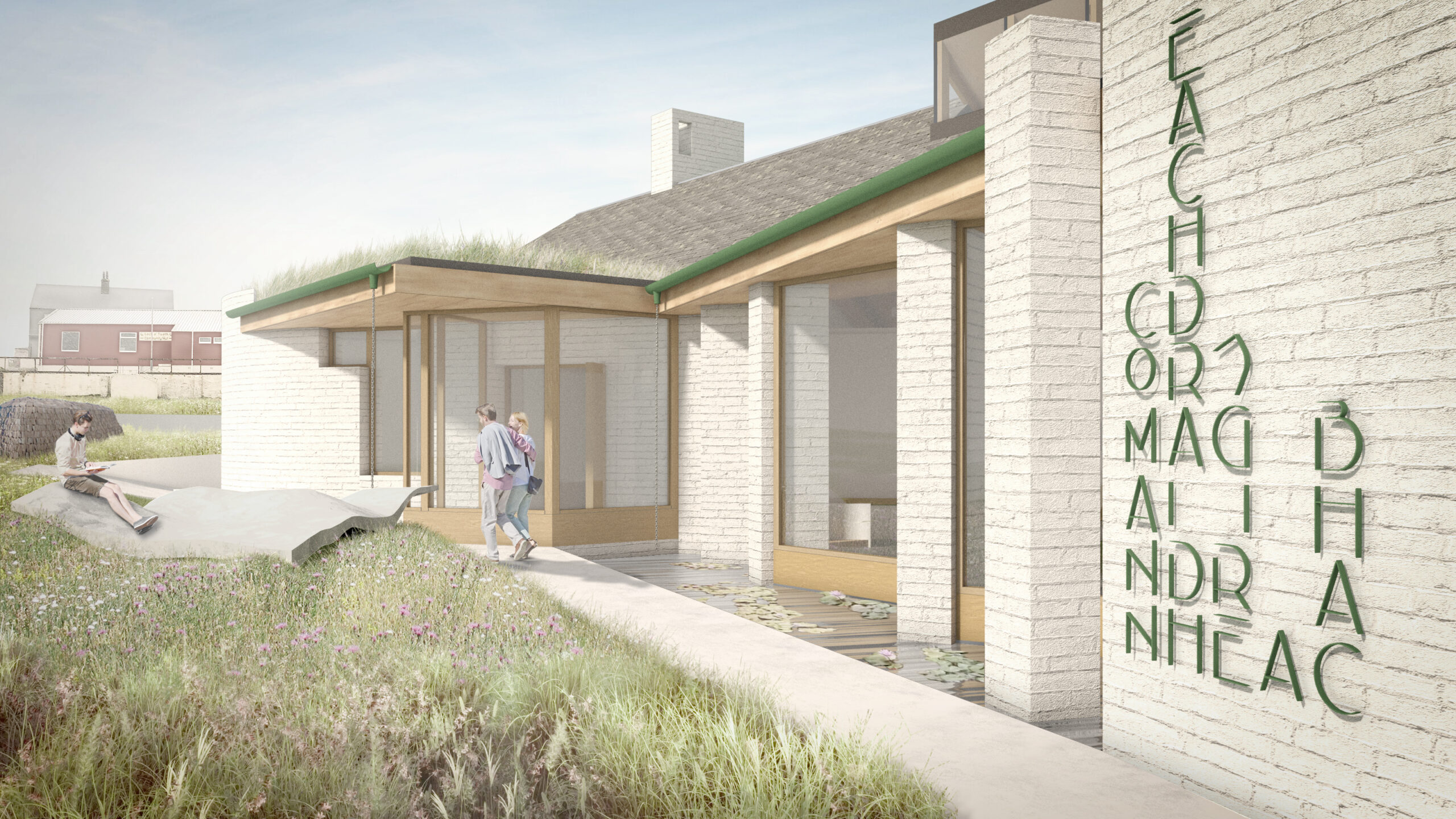 The site of the former school in the district of Back, Isle of Lewis, has been a vacant wound in the area ever since the school buildings were removed. It is a site of emotional connection and historical association, with many having either being educated there or being related to those who were. Situated on the main road through the district, nearby to a popular local business cluster including a shop to one end, and the large Free Church to the other, the site is ripe for development to bring back into public use for the benefit of the community.
Comann Eachdraidh Sgire a' Bhac have identified this site for a new heritage centre, a brief that would satisfy a long overdue need for a local meeting place that will conserve and record the local history of the area. It is envisioned that the new construction will be welcoming, friendly and fully accessible to all.
Architecture
Ruairidh Moir - Architect
Gordon McGregor - Senior Architect
Charles Tulley - Architectural Assistant
Ciaran Gallagher - Architectural Assistant
Andrew Lang - Architectural Assistant
Location
Back, Isle of Lewis
Client
Comann Eachdraidh Sgìre a' Bhac
Quantity Surveyor
IMQS
Allocation
2020
Status
Planning
A long, linear plan is devised stretching from front to back of the site. An entrance is positioned midway down this span within a fold of walls towards the east, aligning to the chimney and heart of the plan. Upon entering the selection of options is immediately apparent – public zones such as the kitchen and exhibition / gathering areas open out and are framed by a ridge light that directs western light deep into the volume. Subsidiary accommodation and the archive are located to the rear, where the strong enveloping roof form is folded downwards.
We have devised the building to anchor it into the streetscape, creating considered public space around and integrating directly to the street allowing a visual connection to the immediate environs as well as the further context such as the church, the shoreline and reefs at Vatisker looking towards the Minch and the Sutherland mountains as well as the inland Loch a' Tuath. Nearby Lighthill was used by sailors to navigate by night in Loch a' Thuath, we anticipate that Comann Eachdraidh Sgire a' Bhac will be a renewed beacon in the landscape, establishing its presence on this significant site once again.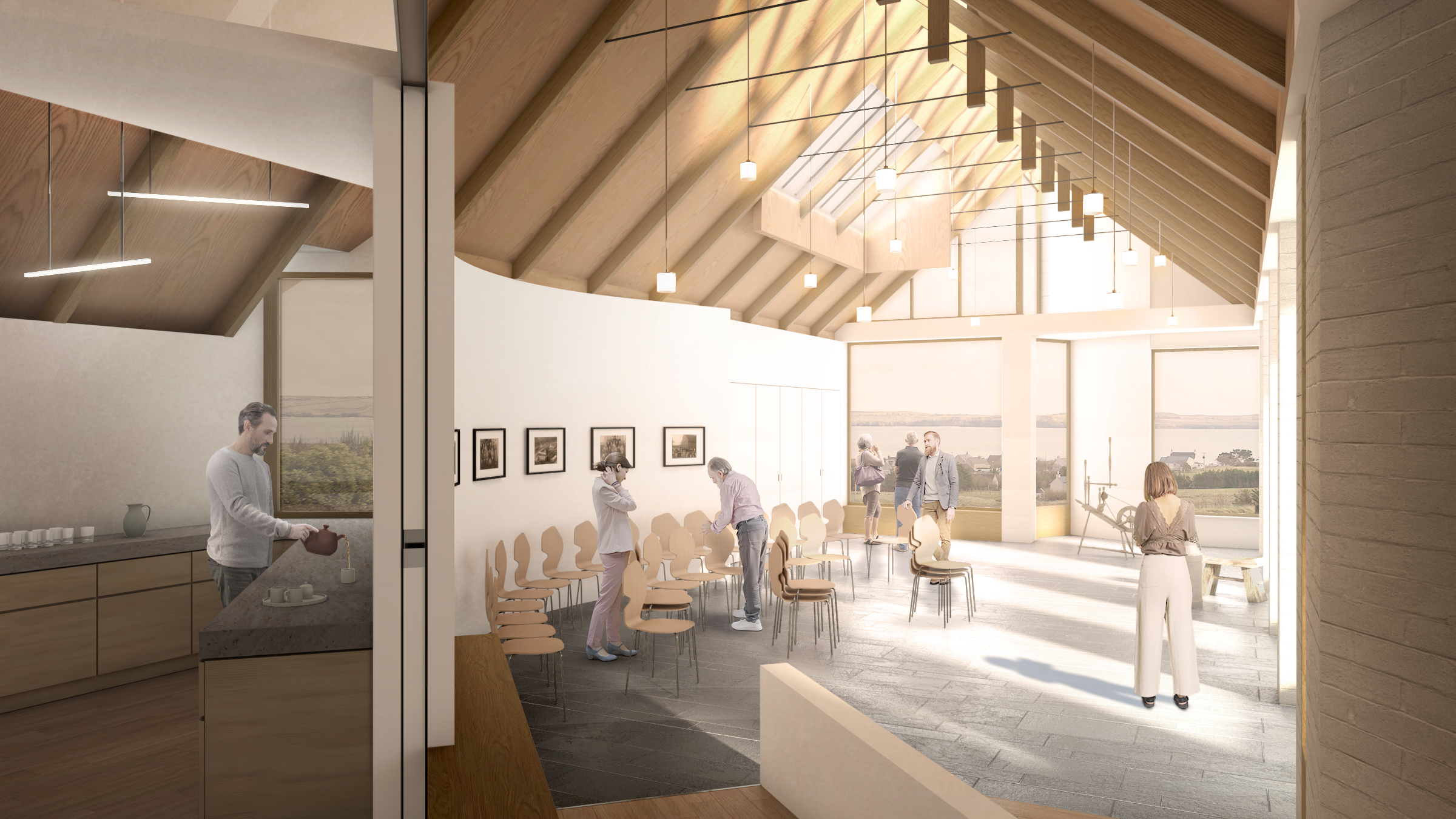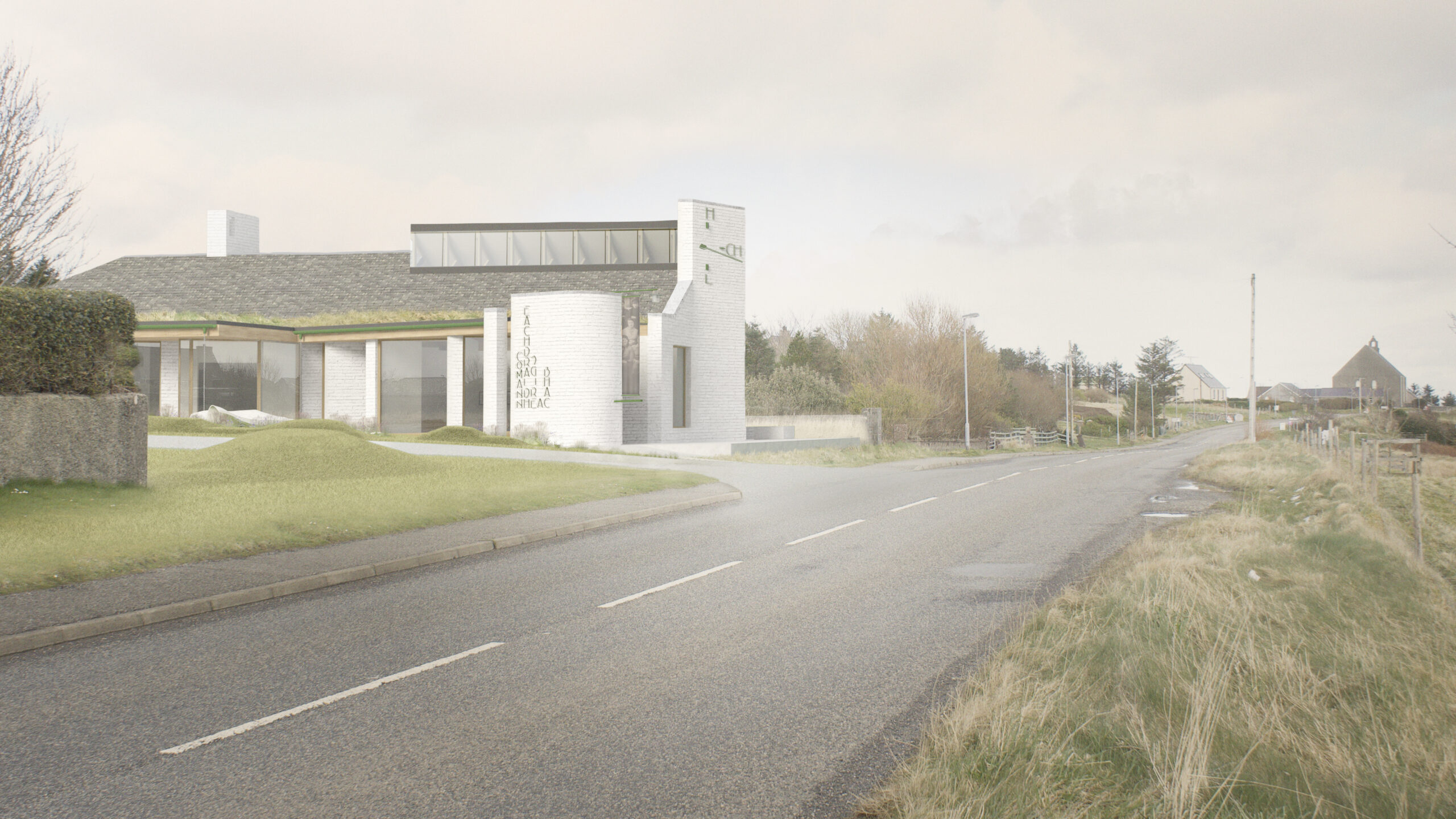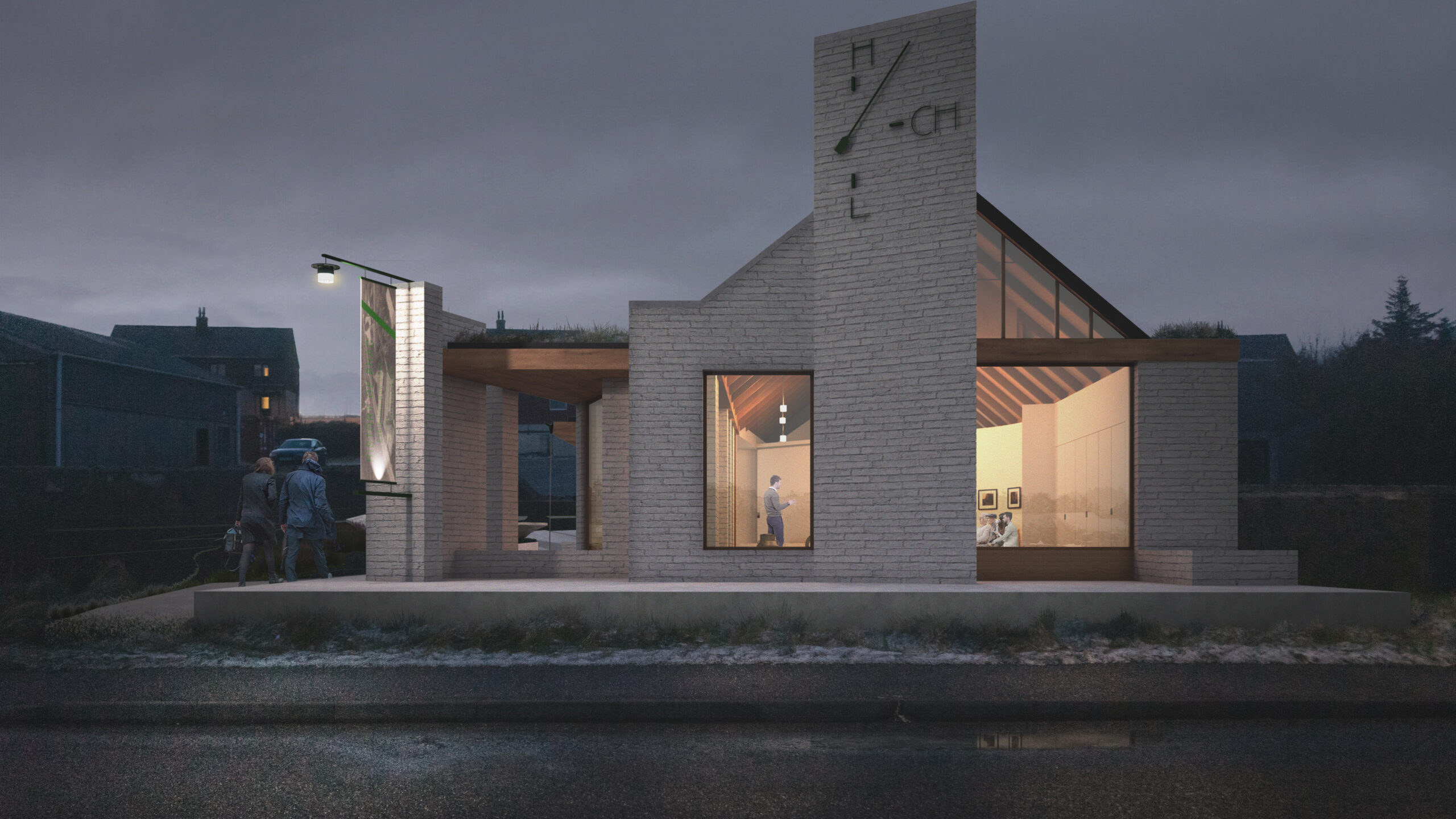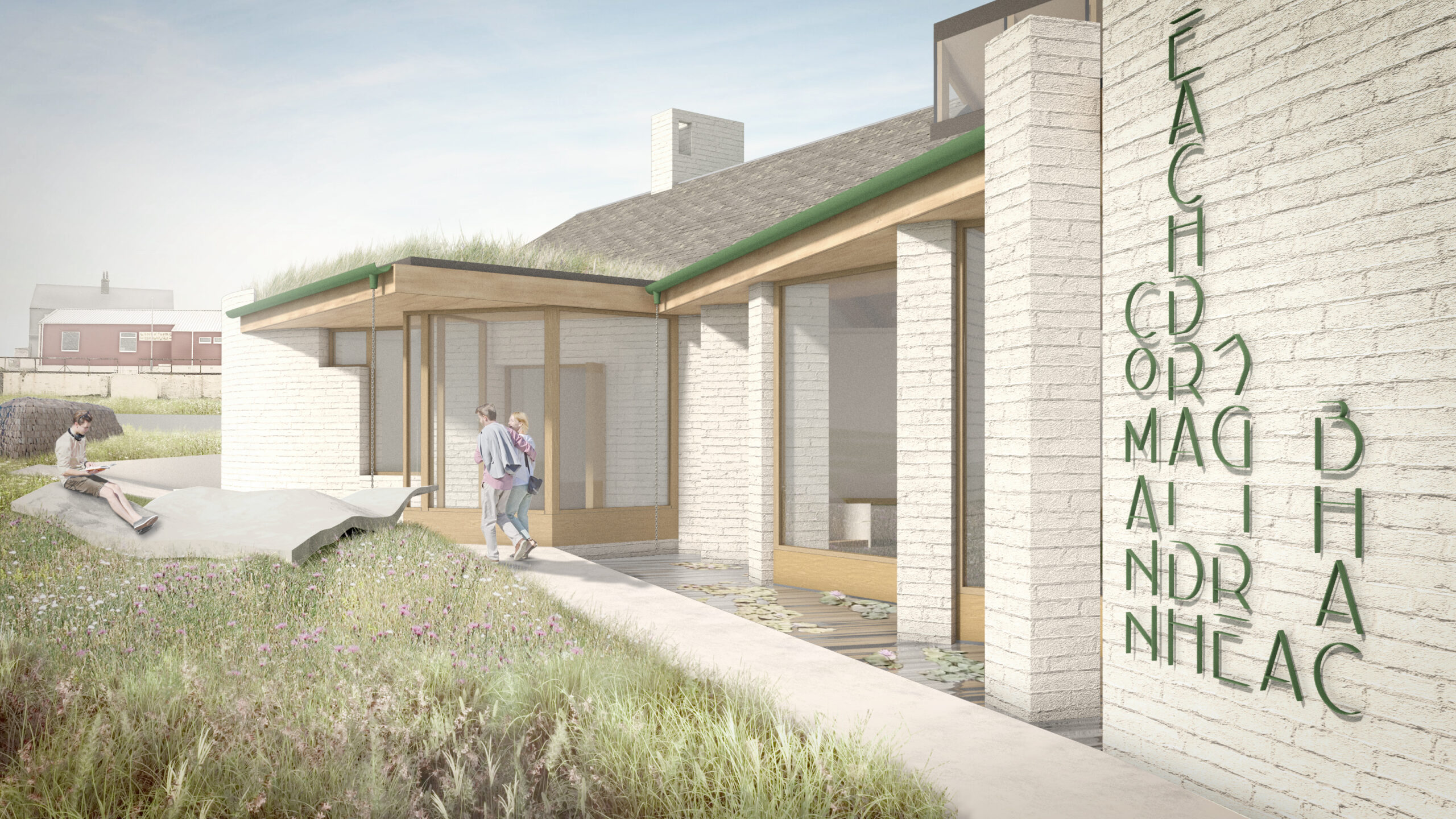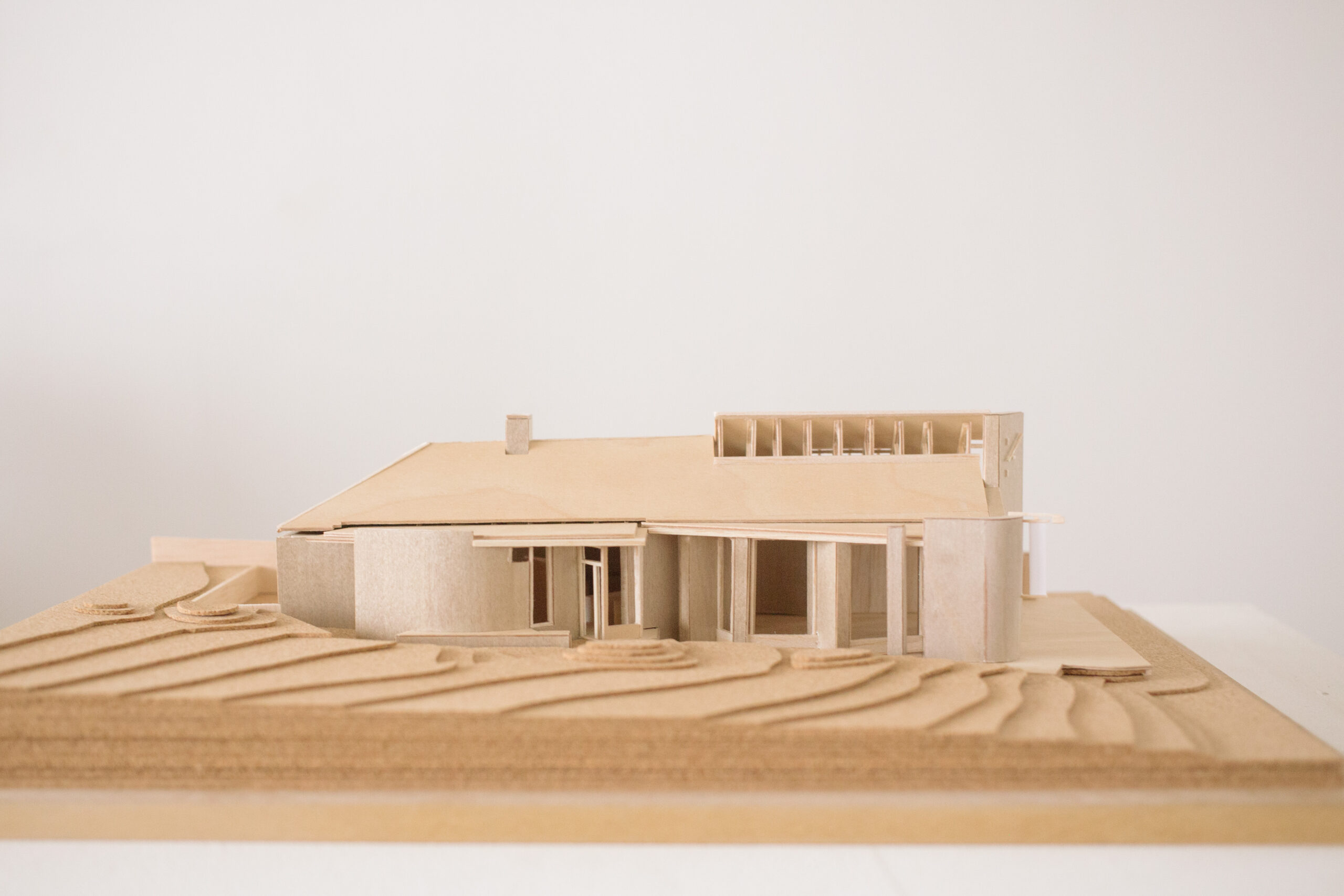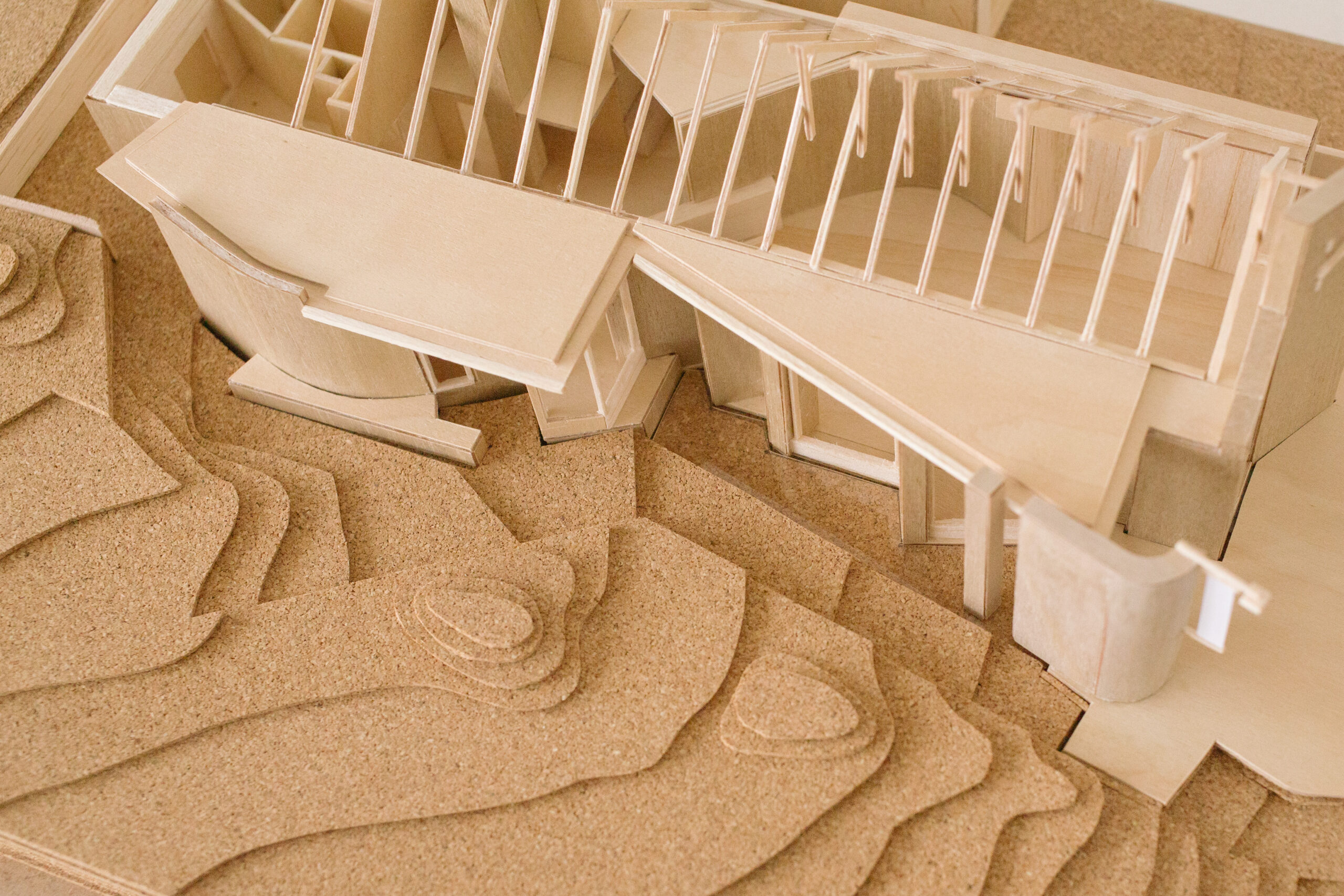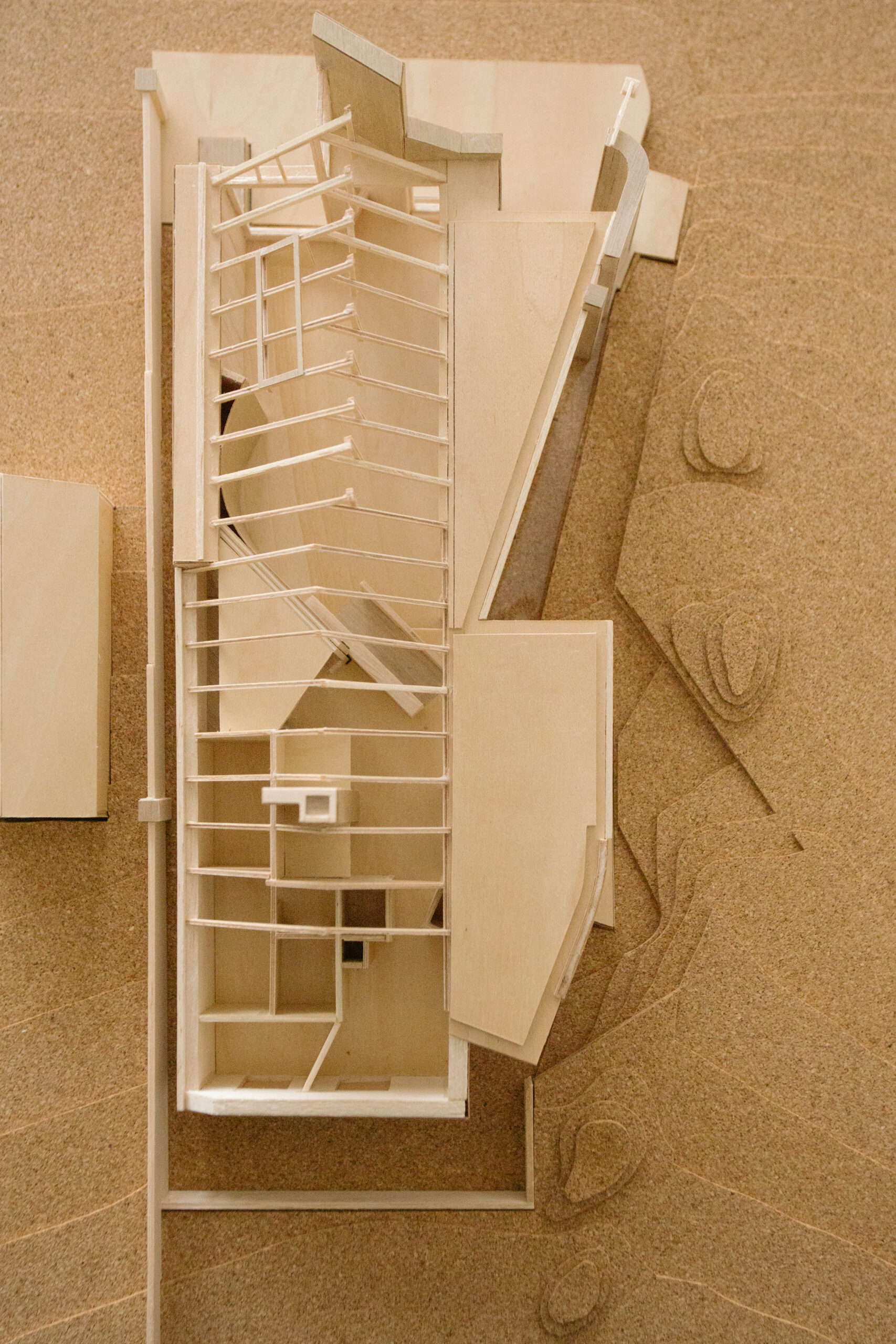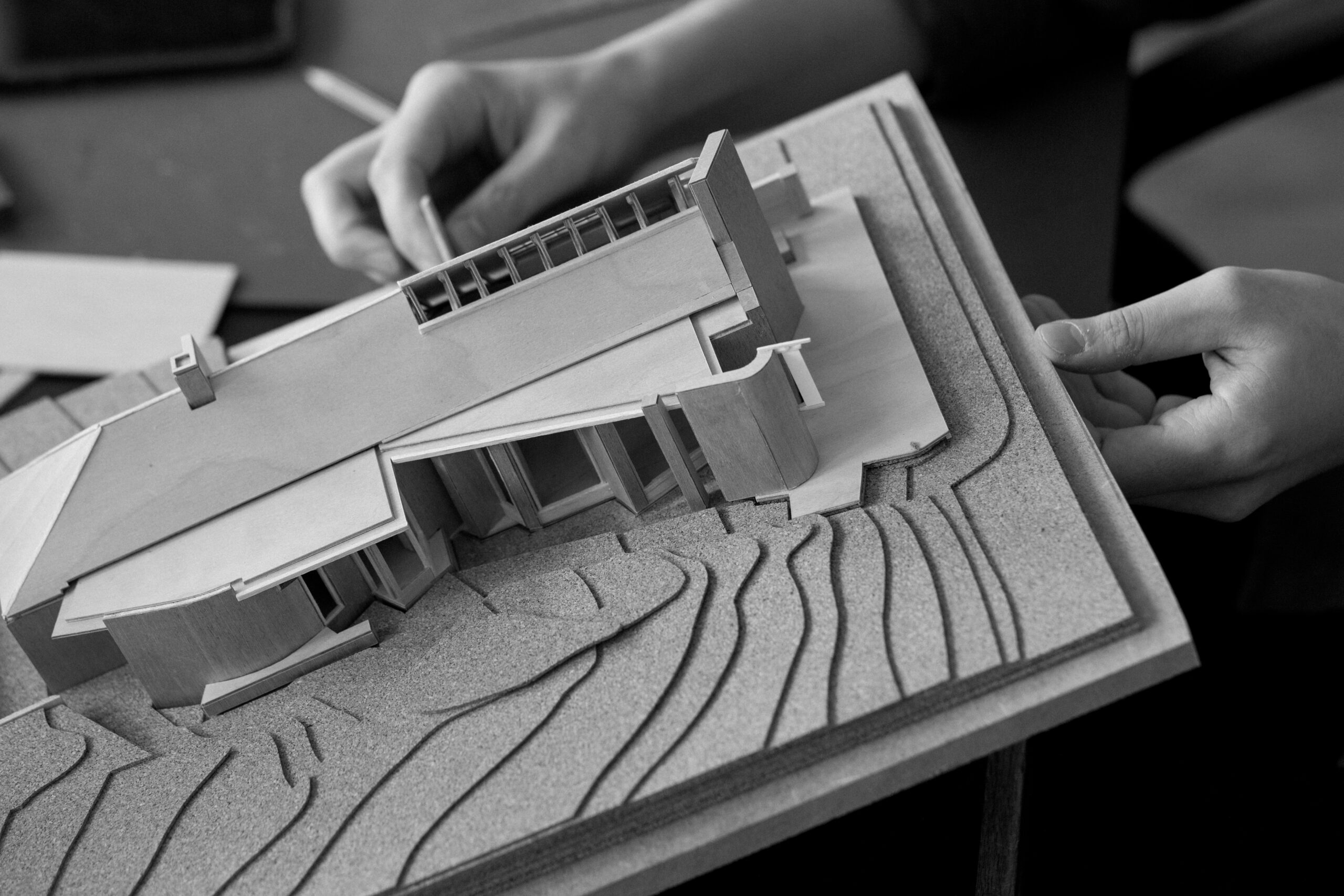 Ruairidh and his team are consistently cooperative and supportive with all aspects of the project and are always ready to help with any challenges encountered, over and above the call of duty. We feel we can approach the team at any time when needing advice in any aspect of the process in bringing the project to life. Ruairidh is extremely creative but at the same time his innovative designs are practical and grounded. He is very willing to listen to the ideas of others and adapt them into his designs.
- Anna Tucker, Chair CEBac