an artist's retreat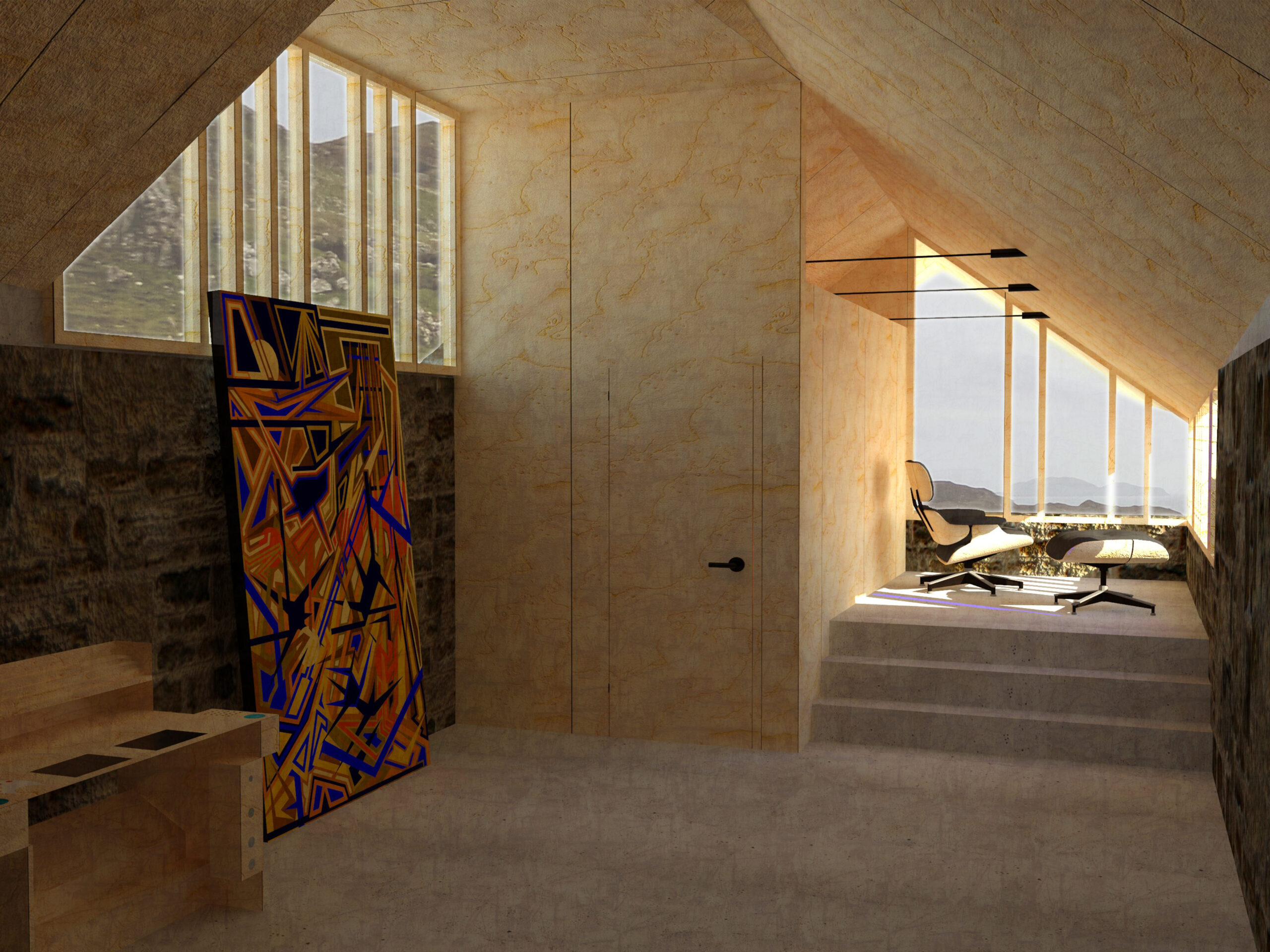 Across the Outer Hebrides, patterns of former habitations punctuate the landscape. In the case of Lemreway, a remarkable collection of blackhouses sit elevated above the new village, quite forgotten despite their prominent position overlooking the village. We have proposed a repurposing of one of these ruins.
Architecture
Ruairidh Moir – Architect
Ryan Reid – Katy McGregor - Architectural Assistants
Location
Lemreway, Isle of Lewis
Client
Private
Status
Concept
Our strategy is to raise the wall head slightly to accommodate a new roof, with its ridge line tilted to follow the terrain. This roof will anchor to the stone gable, and project over a new terrace, where artists can take in their surroundings from a position of altitude. The roof will be black, much like the pitch tar roofs that graduated from thatch coverings.
On approach, the building will remain long and low, with the volumes opening up on entering. A dormer window, positioned as a counterpoint to a glazed gable, surprised one on entering, and washes light down any given artwork in progress.