cr

uachan beag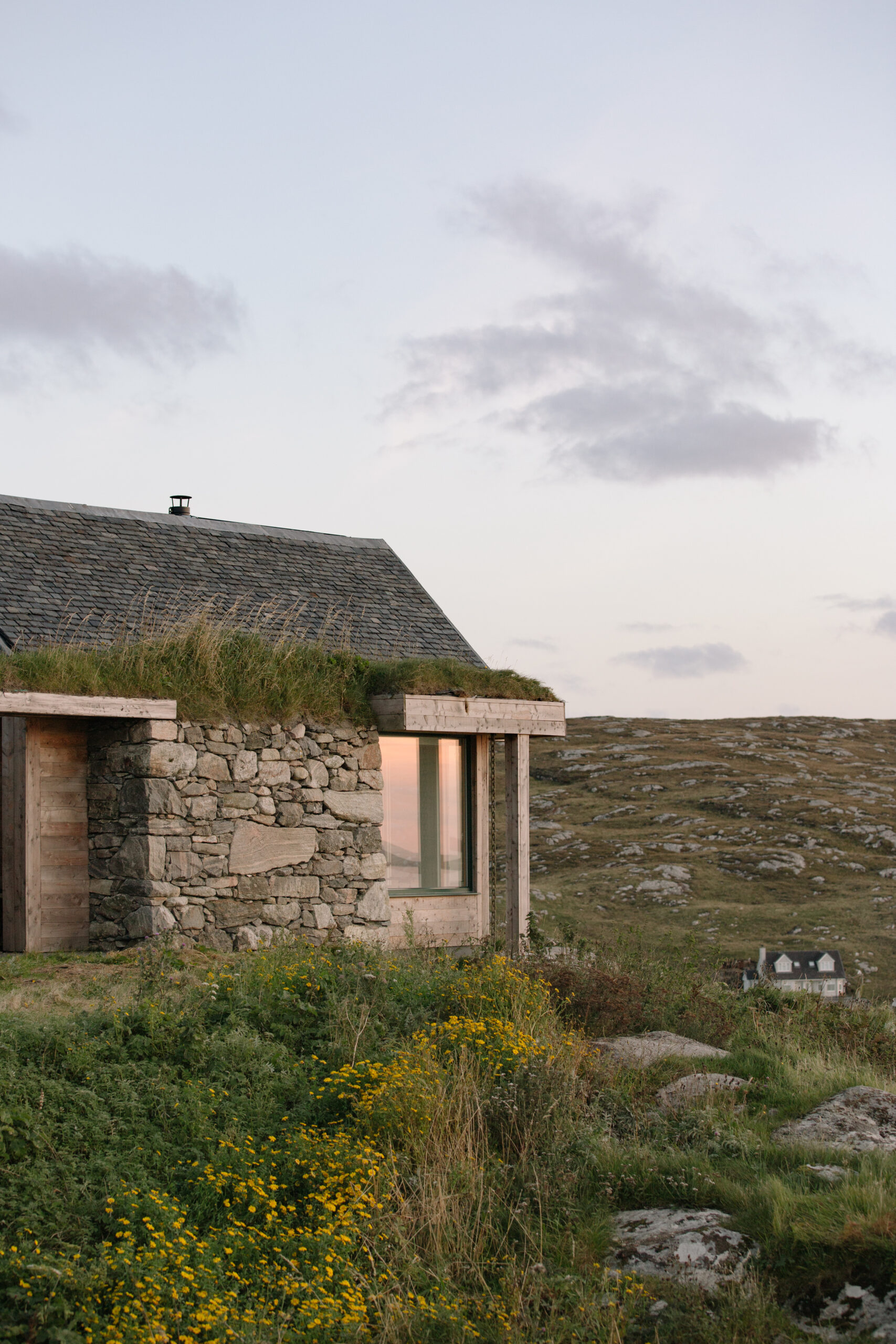 On the Isle of Eriskay, a two-celled stone bothy lain in ruin situated on a spectacular promontory, was a favourite for onlookers to photograph. This structure was formerly a home, and may later have become a dairy shed. What was clear, however, was that numerous adaptations had been made over time to the building.
The qualities of these types of simple stone island shelters are enigmatic and vast in their alluring appeal. Although familiar to those in the Hebrides, the aspiration was to capture the essence of the latent narratives of such structures and tell a story to those who've never experienced a building such as Taigh Bainne or a situation such as on Eriskay.
Architecture
Ruairidh Moir – Architect
Ciaran Gallagher,
Nikitas Papadopoulos, Architectural,
Ryan Reid - Architectural Assistants
Structural Engineer
Maciver Consultancy Services
Location
Isle of Eriskay, Scotland
Completion
2020
Client
Andy Laverty & Family
Contractor
Eriskay Construction Group
Status
In Use
The building is simple in concept and construction. The stone walls retained and a timber frame inserted within.
It is compact though has been carefully considered in its arrangement. Entry is by way of a small external courtyard
formed to the rear. A small area comprising a showerroom and kitchenette is situated at this end, the window for the shower room being inserted into an existing opening in the stonework.
The main space is vaulted internally to enhance the spatial effect. The effort of a series of turns allows the crescendo of the view to be unveiled to the visitor in a sequential manner. East facing rooflights allow morning light to dance on the surface of the solid gable adjacent to the stove. Externally, the roof is slated with redressed Ballachulish slates, repurposed from the roofing works at Comunn Eachdraidh Nis. The completed proposal responds to the environment through key vistas and by identifying how a series of small spaces could cumulatively contribute to an enhanced whole. Taigh-Bainne anew demonstrates how ruined structures in the landscape can be adapted and transformed to make contemporary architecture whilst being respectful to their past as well as their setting.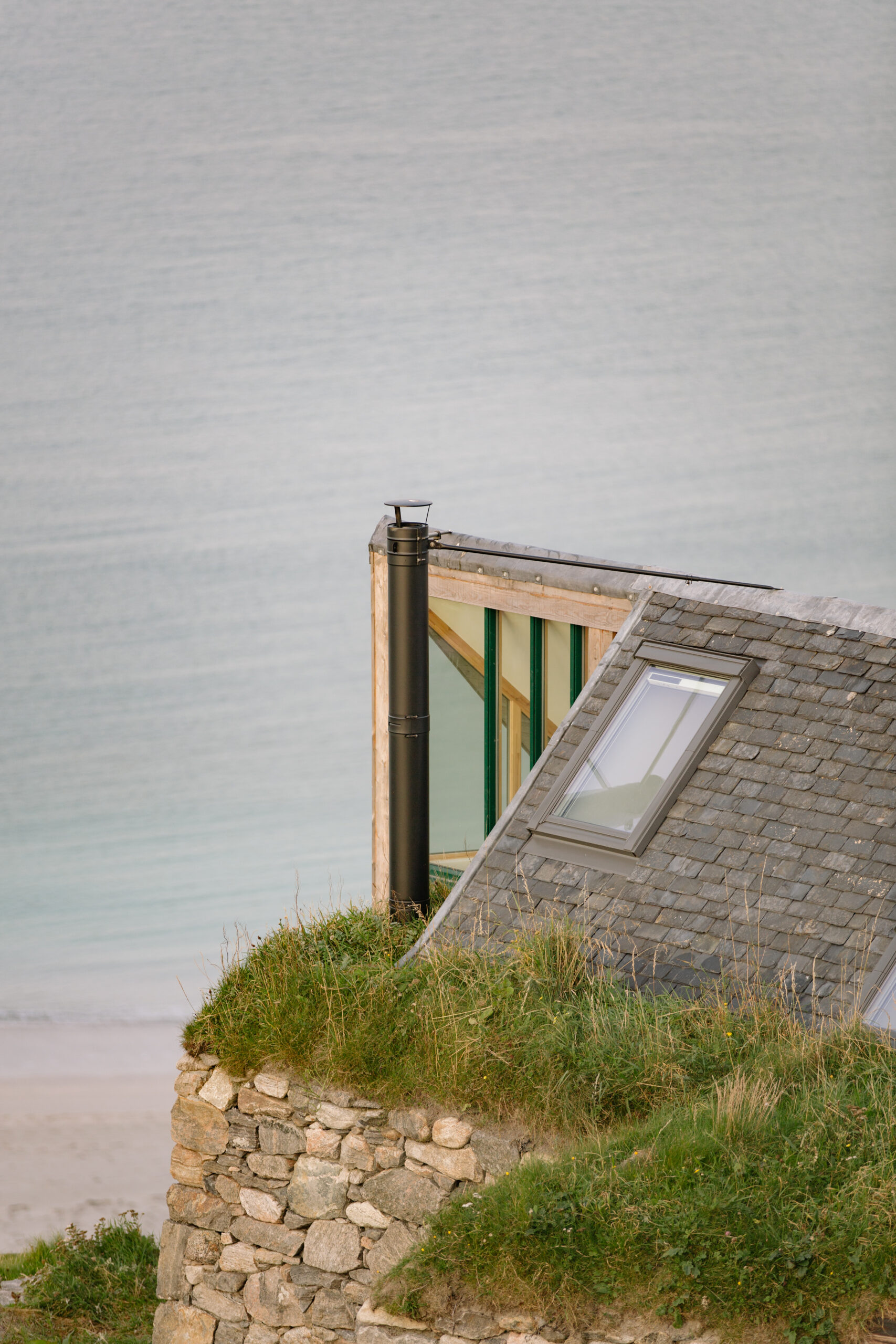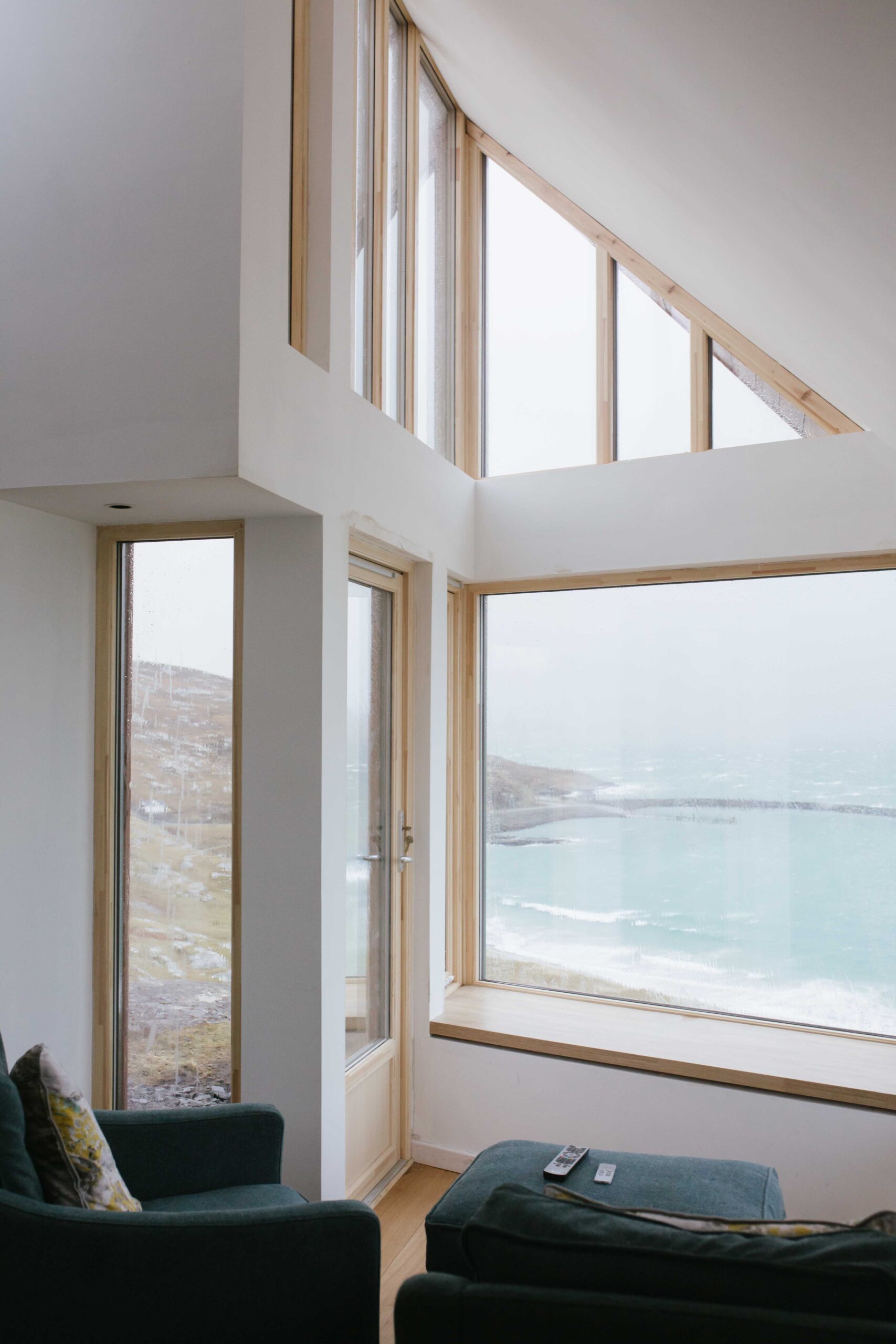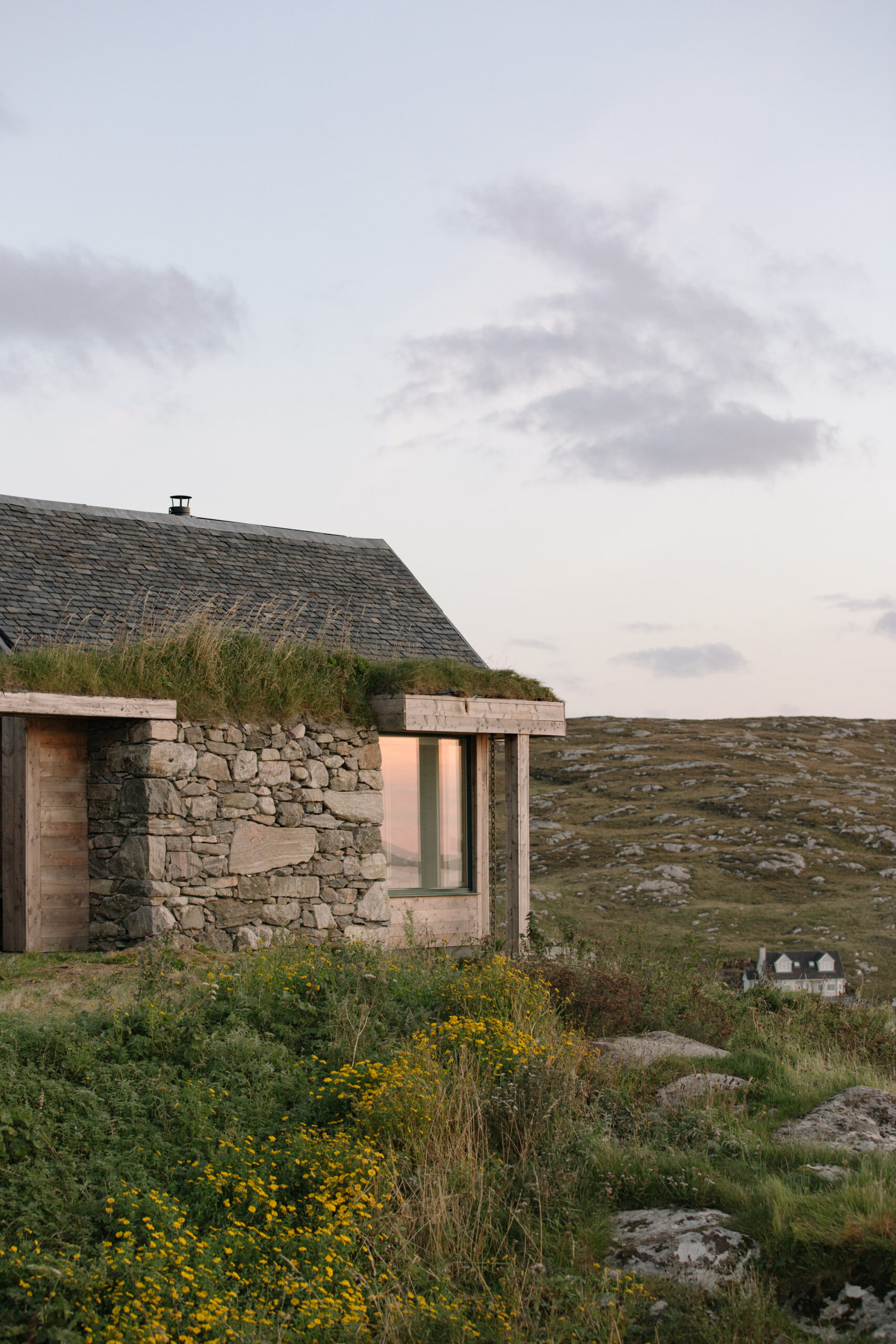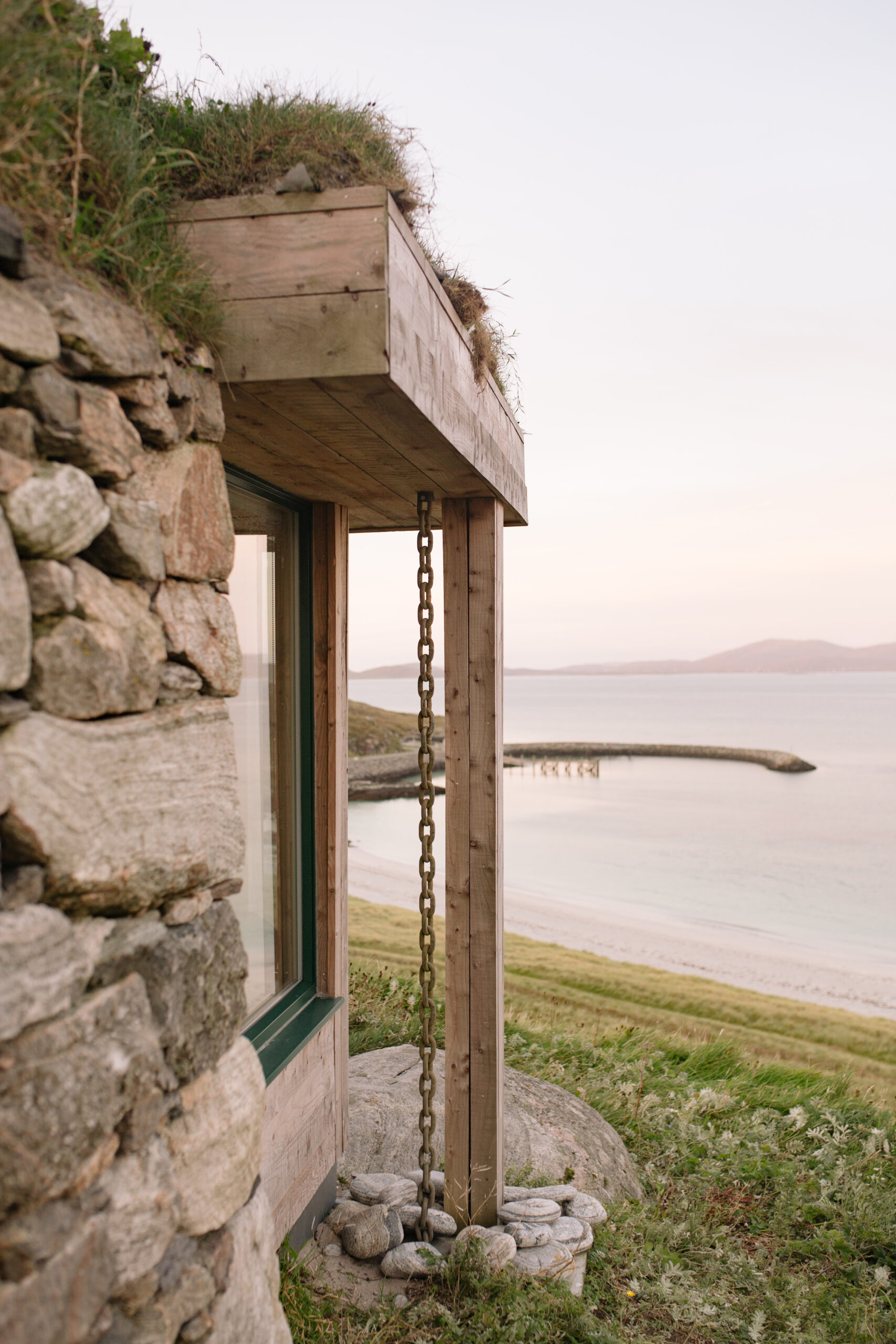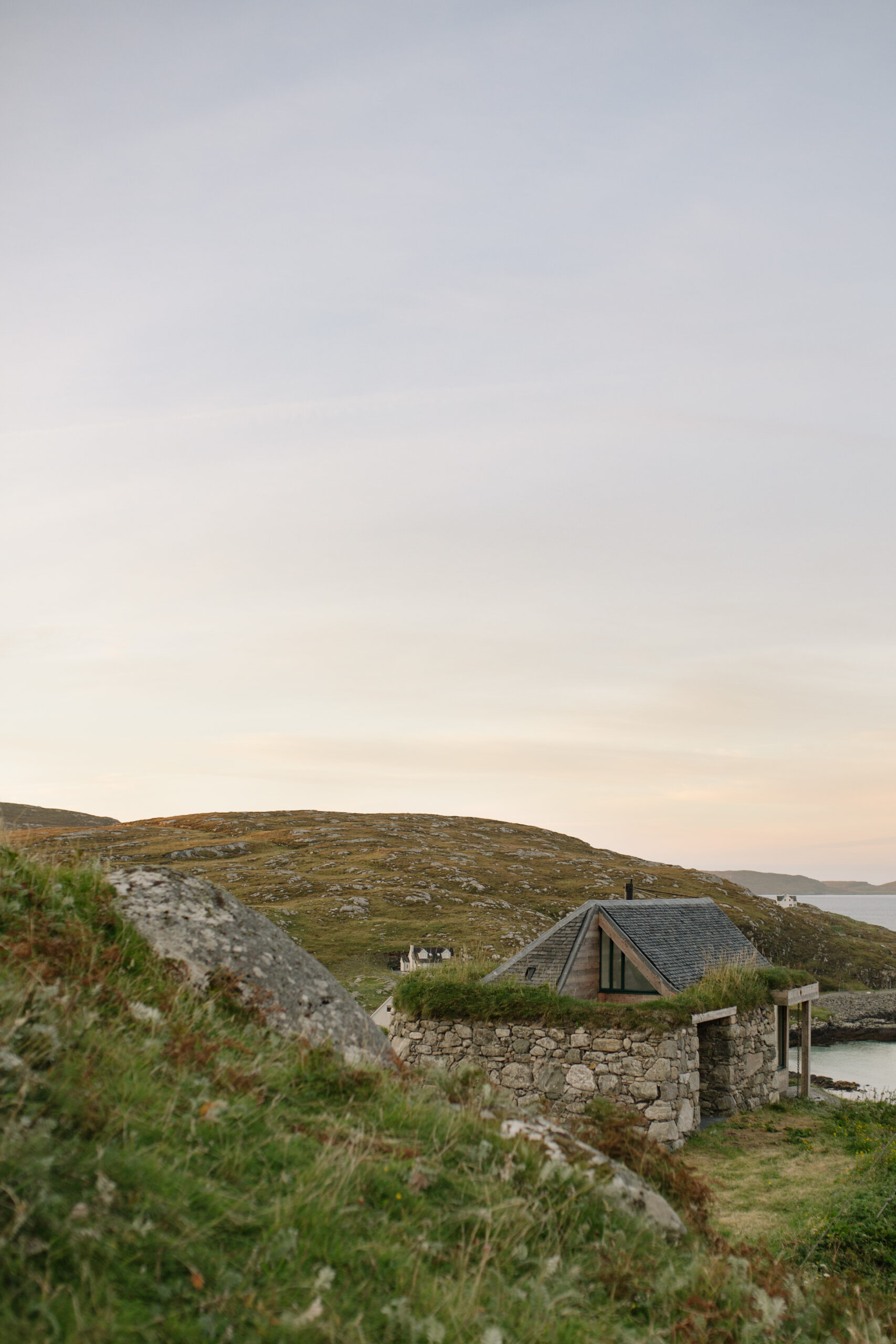 "I was first introduced to Ruairidh by an old architect friend who described him as a star pupil and a rising star. My first project with Ruairidh was a contemporary four bedroom house on Eriskay overlooking a beautiful beach facing the Atlantic. We were delighted with the outcome and then asked him to design and rebuild an old ruin on the same property which, in our view, had an even better outcome. The things I like about working with Ruairidh is his ability to listen, his creativity, enthusiasm and his collaborative approach. His collaborative skills in particular, allows him to get the best out of his client and builder which results in high quality buildings and makes the whole process fun. I would strongly recommend Ruairidh." – Andy Laverty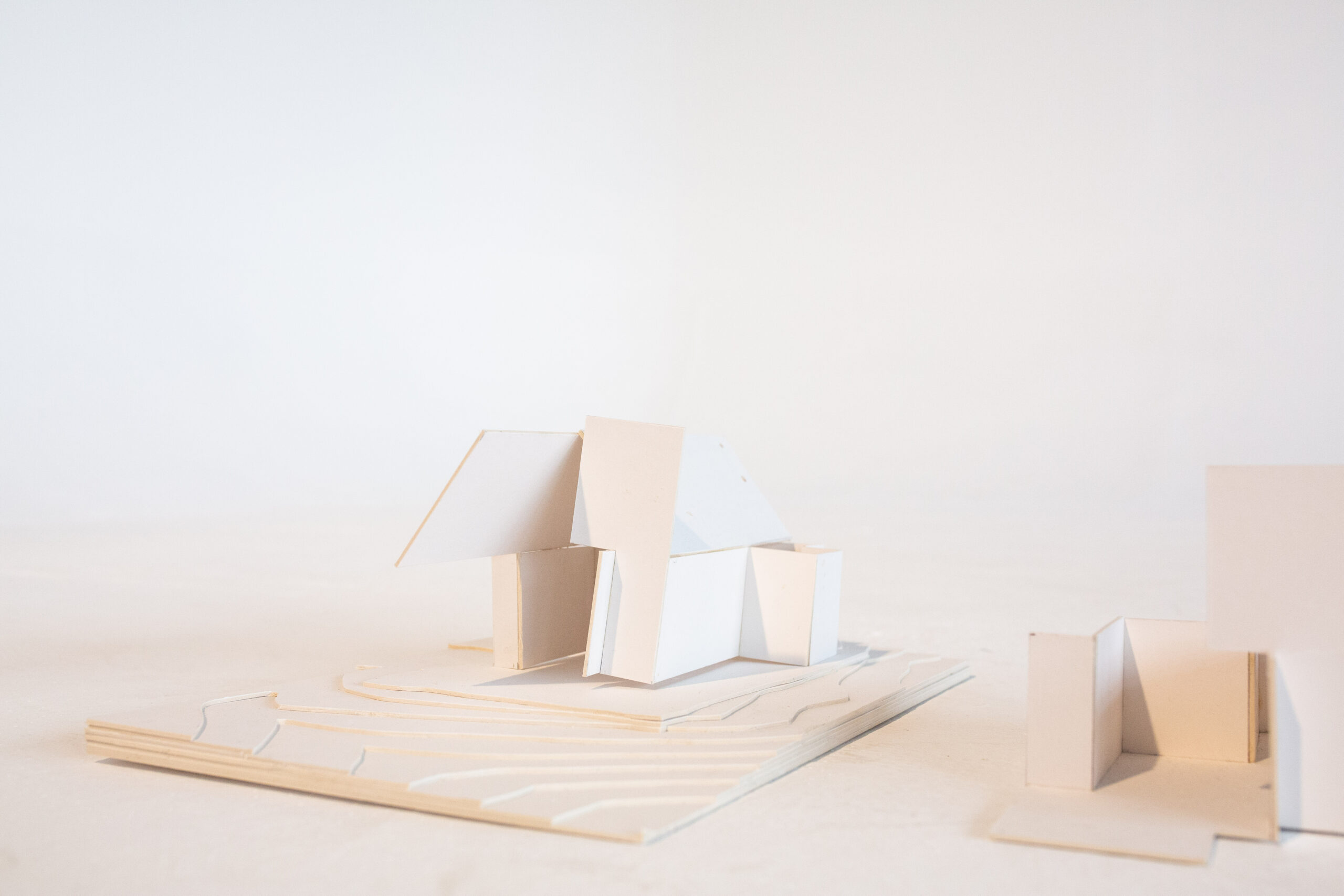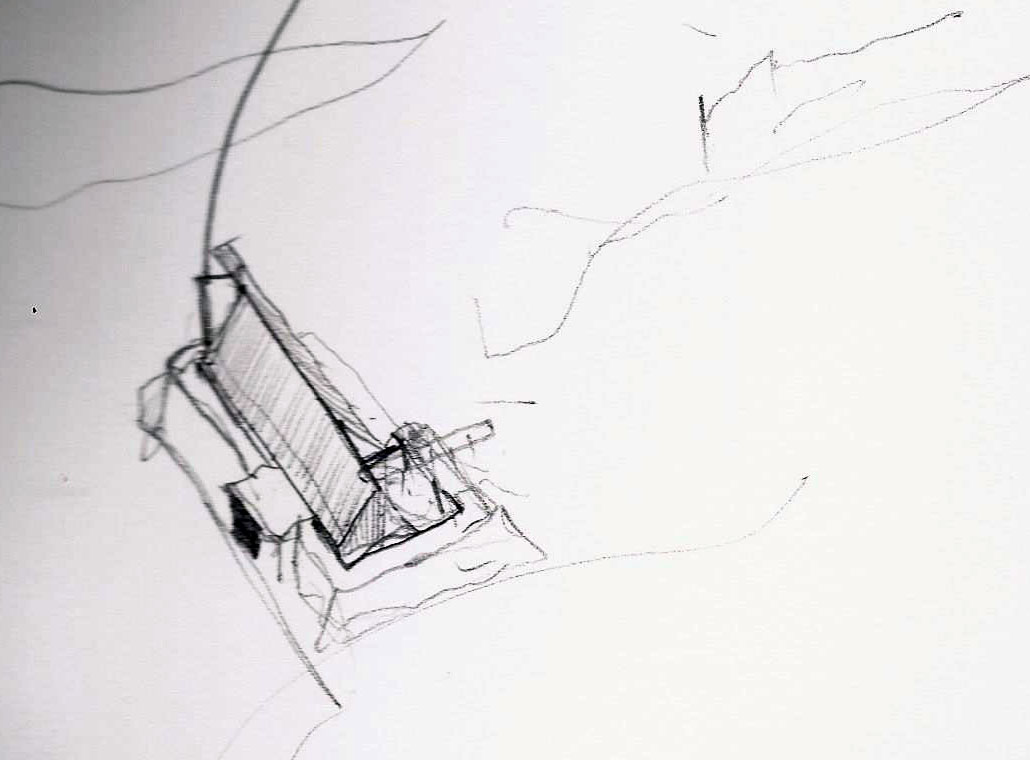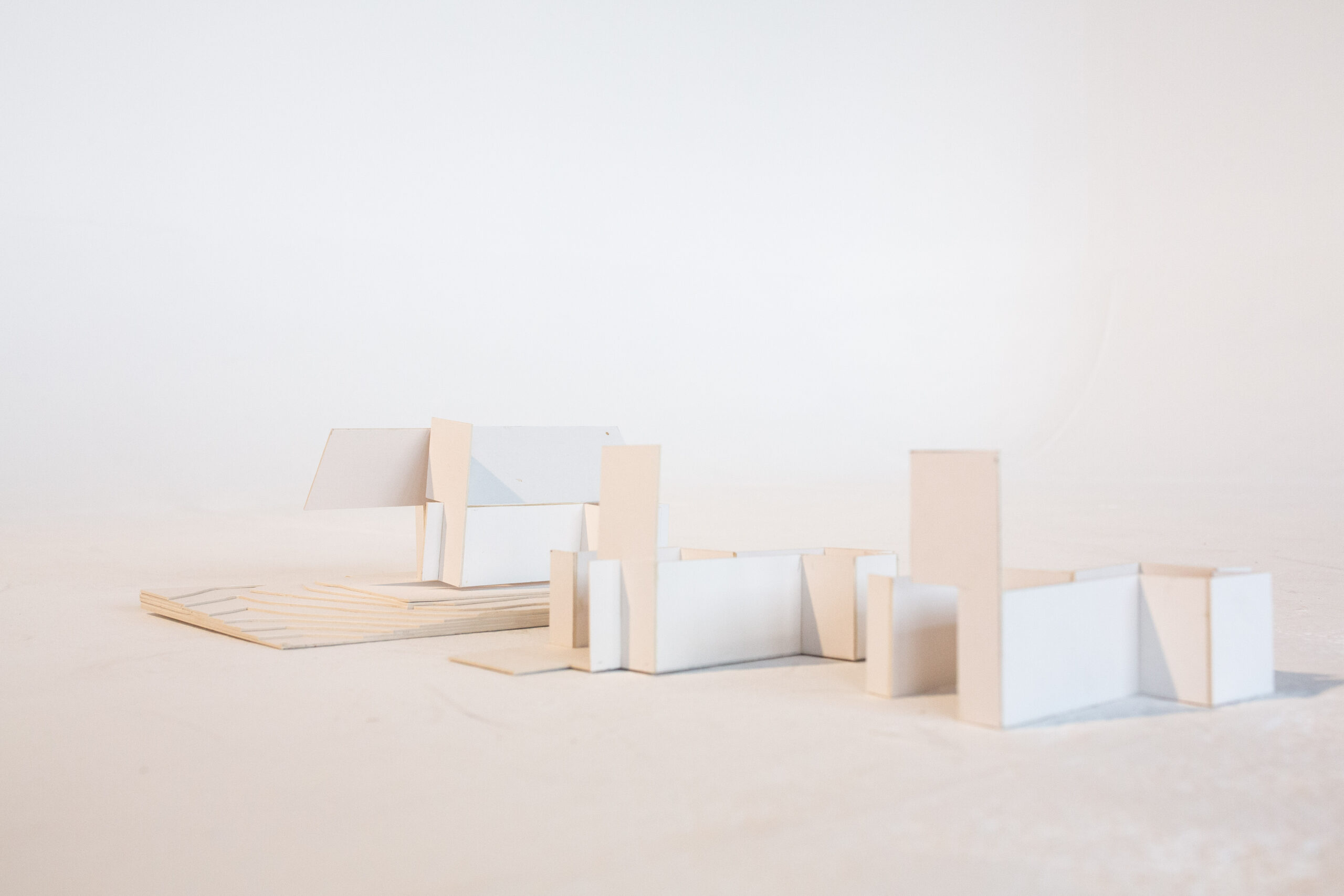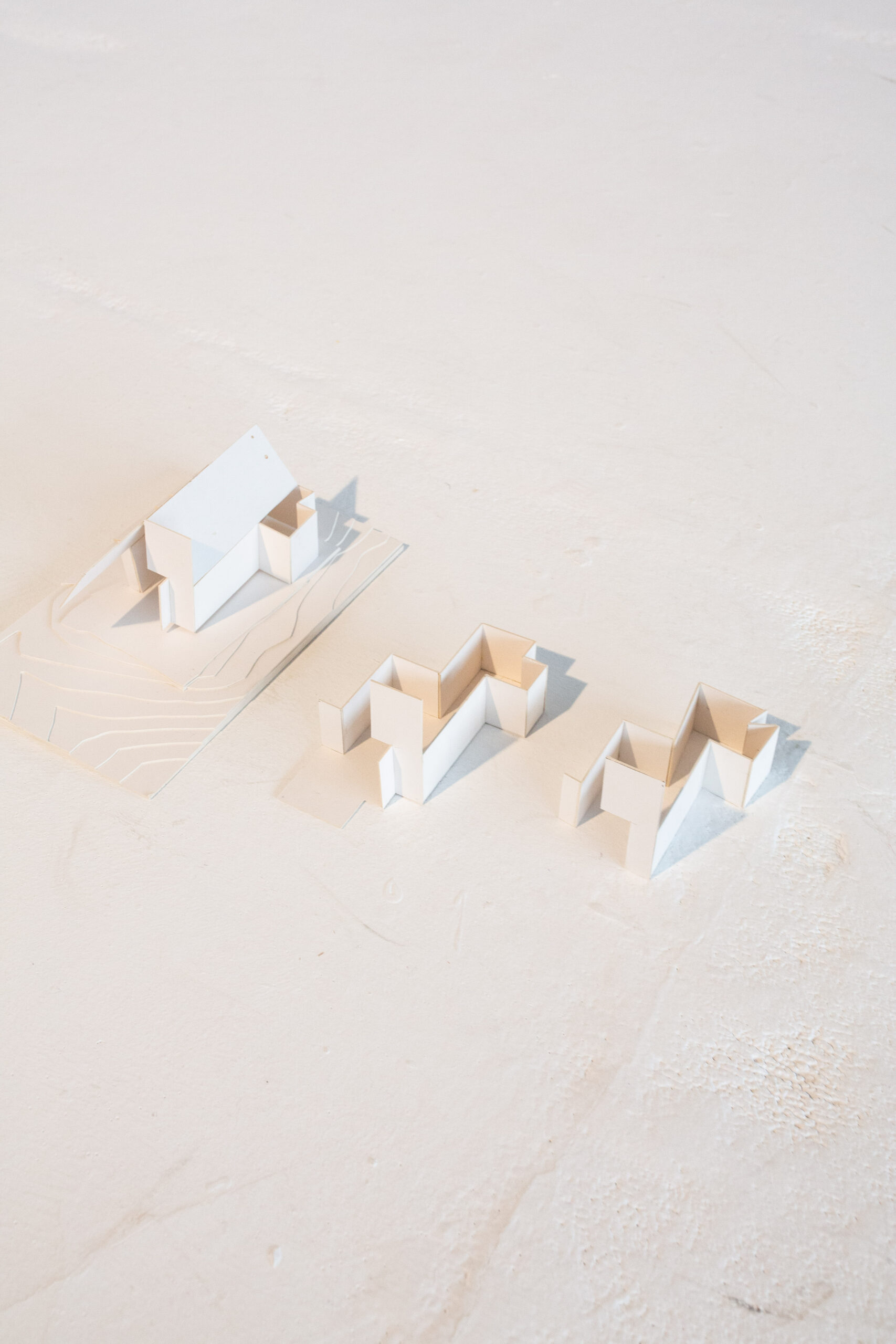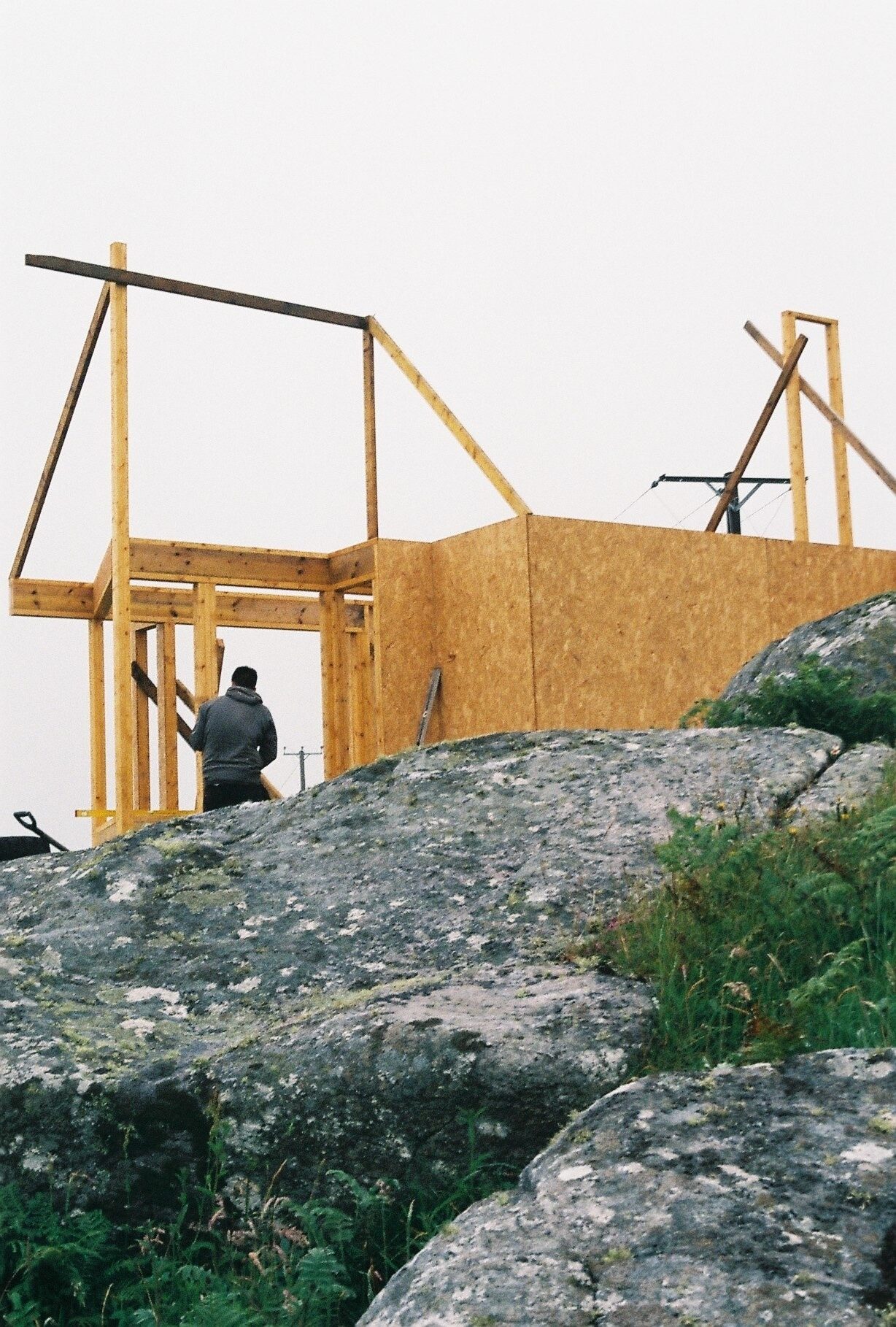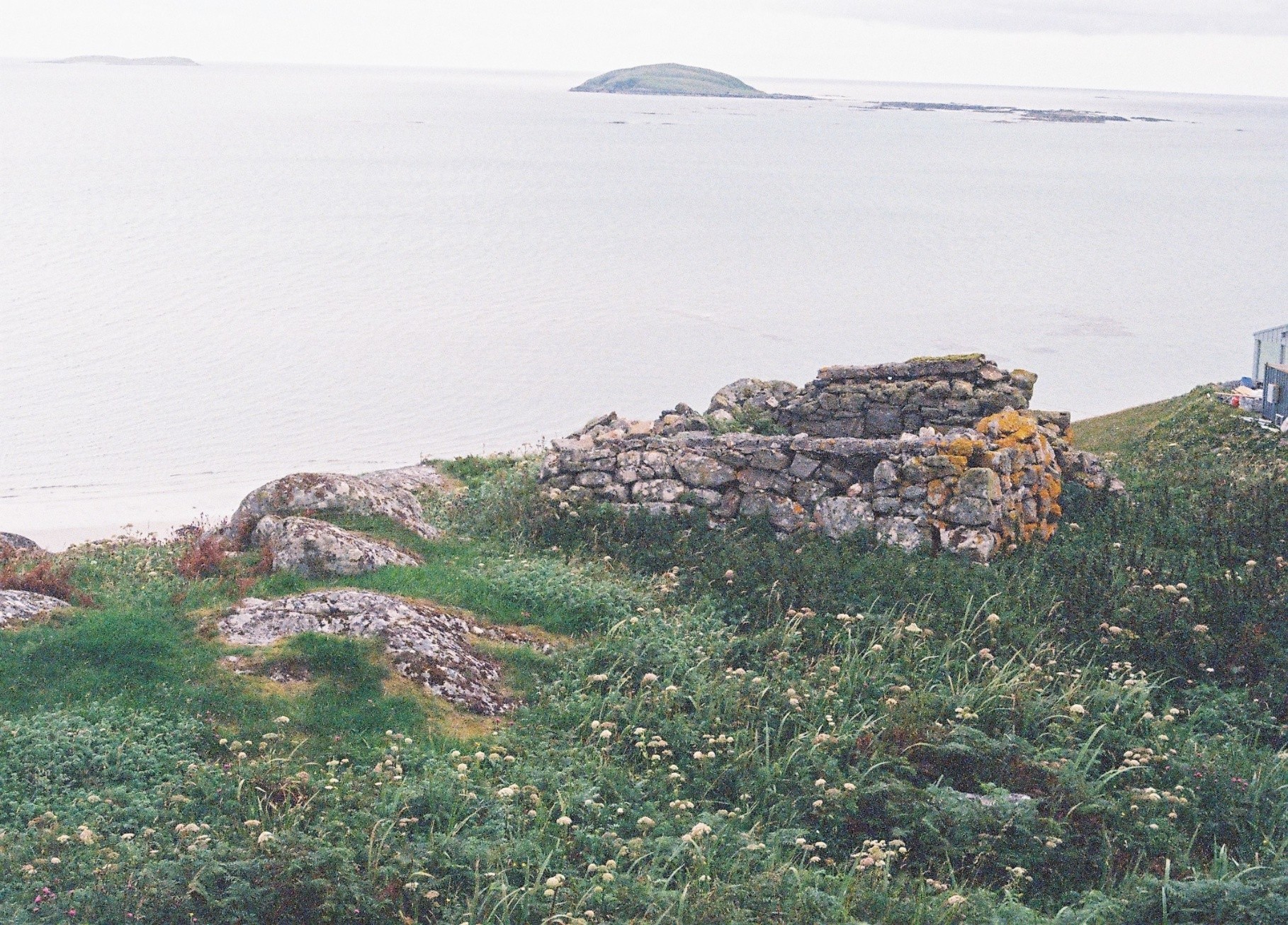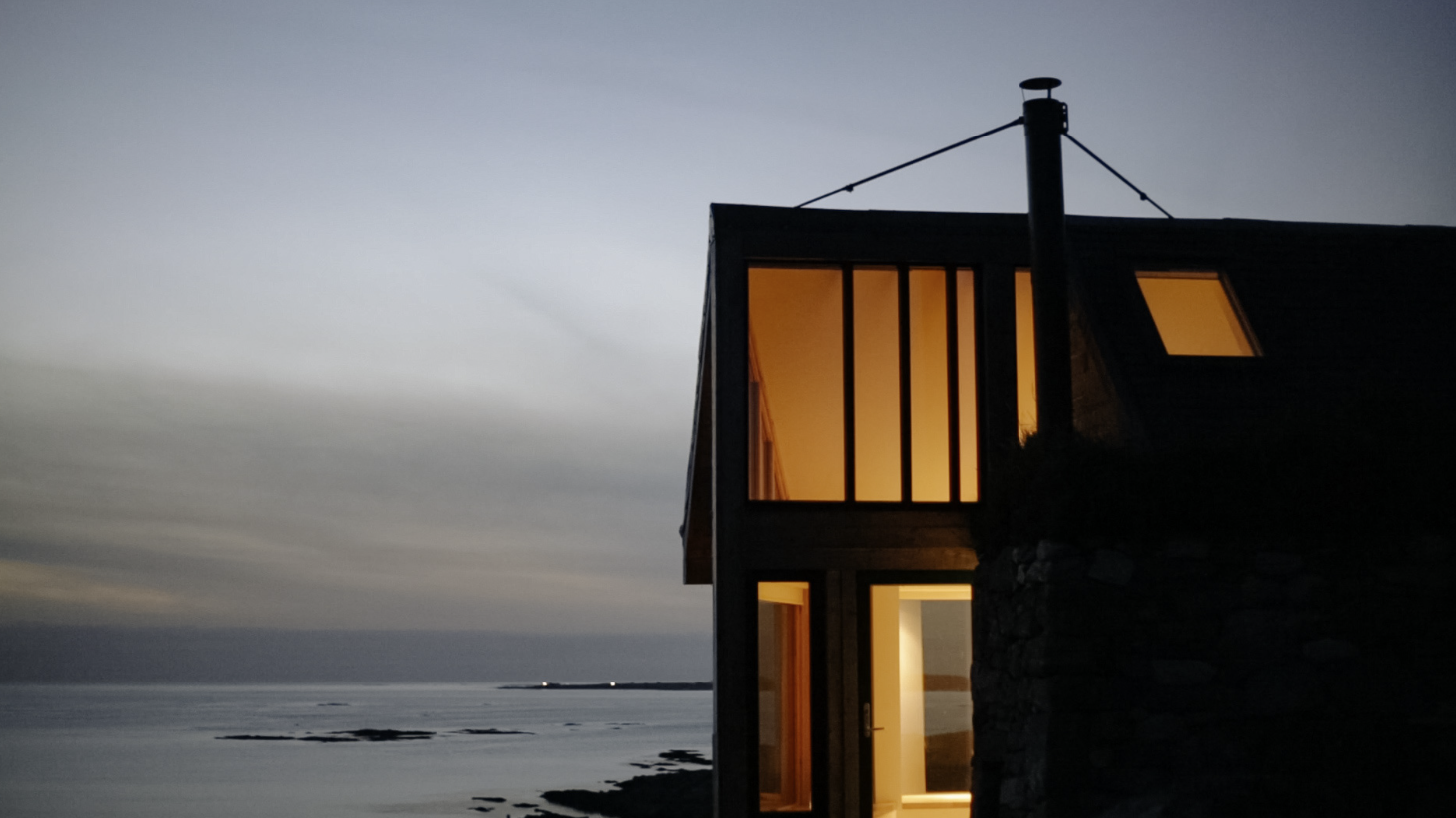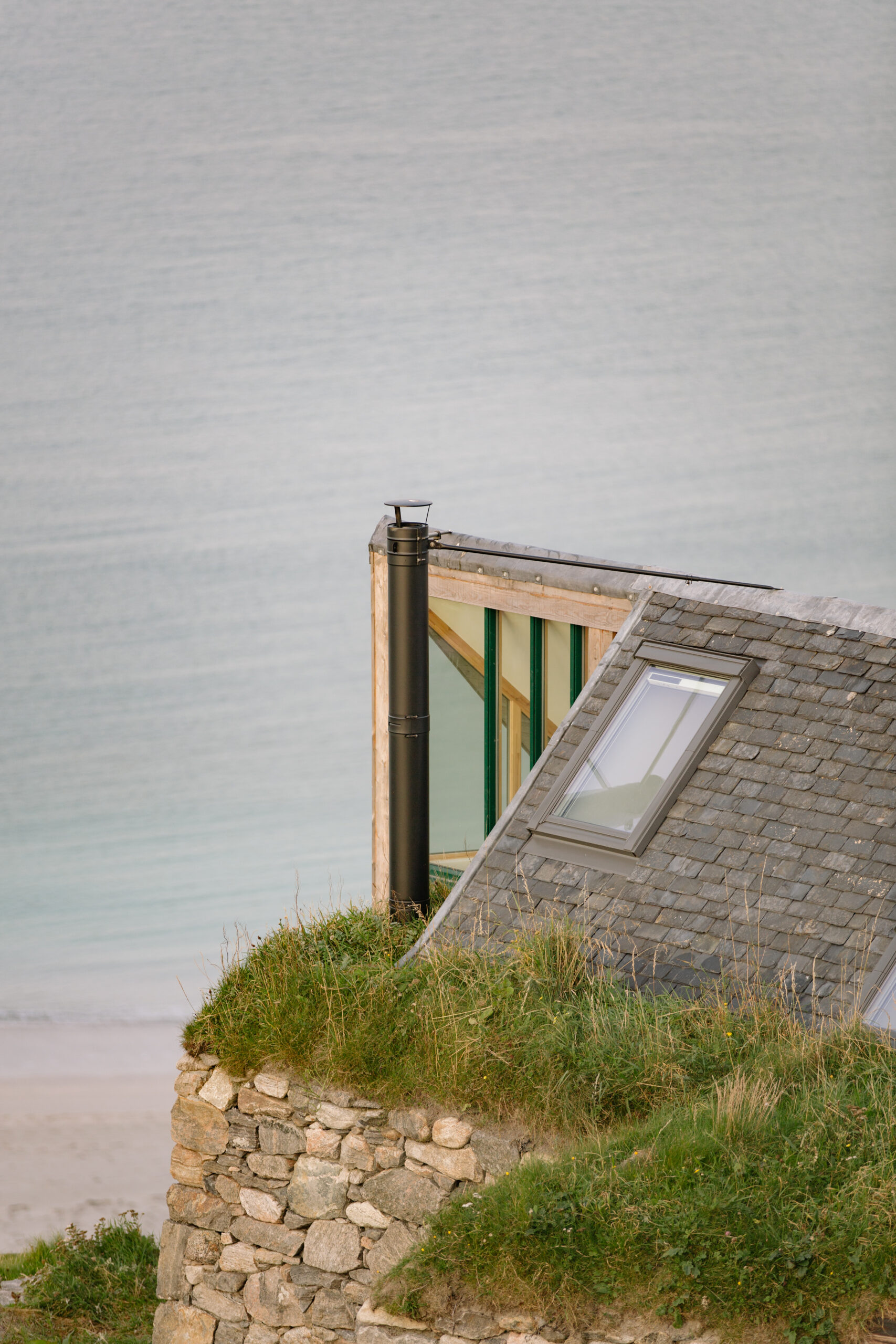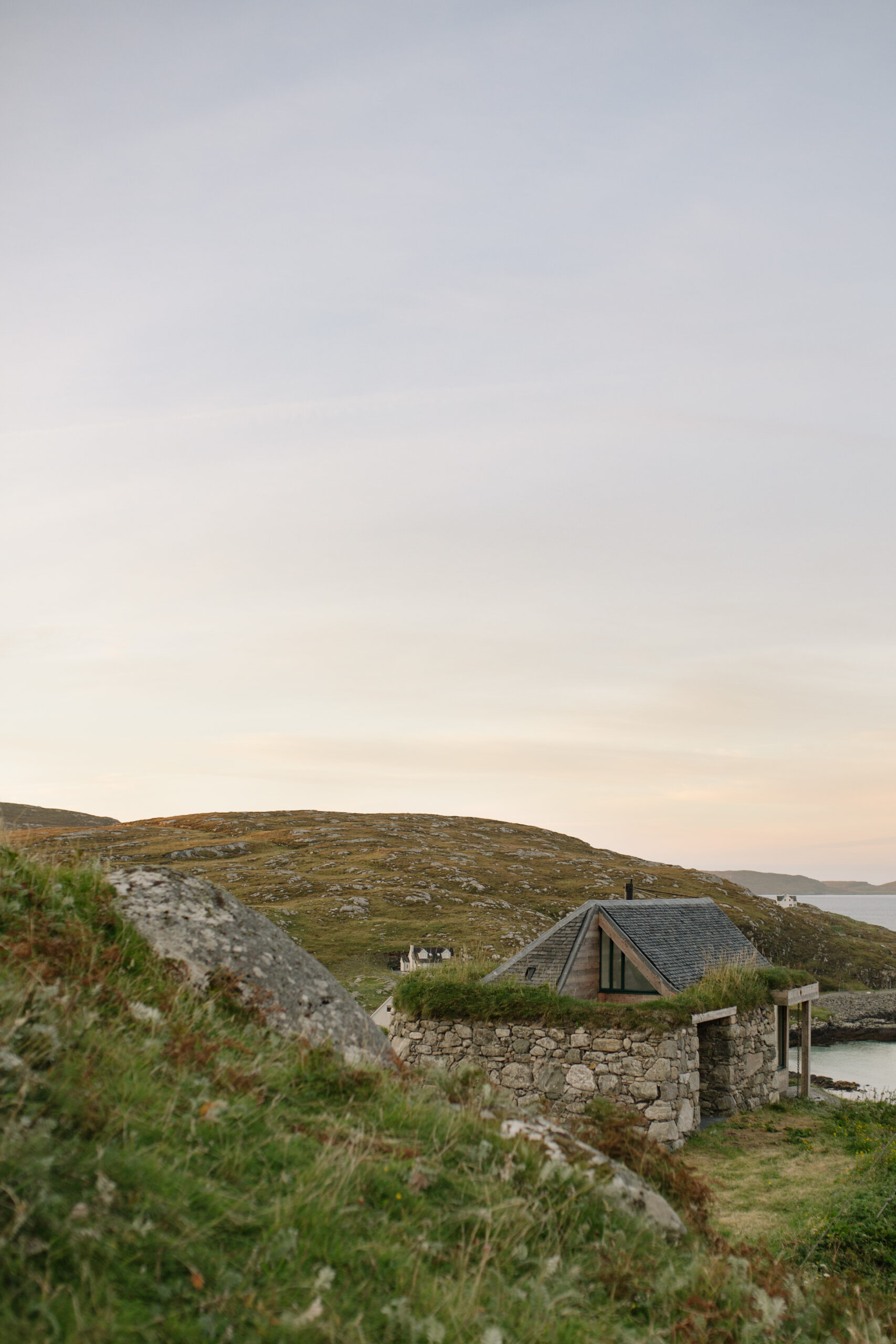 Glasgow Institute of Architects: Small Works award (2020)
Scottish Design Award (2021)
Finalist, Archiboo Awards, Best Use of Video (2020).
Glasgow Institute of Architects Inaugural Client of the Year Award 2020
"An honest and extremely well observed piece of work. The charming modest building defies classification and has autonomy and distinctiveness."
"Judges commended the collaboration and trust between client and architect in realizing this project and noted that the values demonstrated by the client were exemplary for all clients and private residential clients in particular and that this has been instrumental for a young architectural studio such as BARD in launching their practice." – Glasgow Institute of Architects Awards Jury